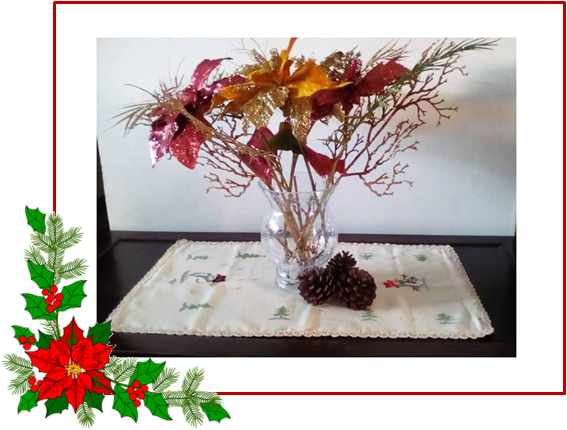 The baby Jesus comes to visit me, I want to decorate my heart with joy and love
---
    I know that many are already preparing to live Christmas in all its splendor, we clean, we decorate our houses inside and outside, we like it to shine and have many lights, also in the door placed a crown decorated with beautiful flowers and a beautiful ribbon, and all that is very nice, I did in my house last week, and everything was beautiful. You feel a warmer, tender atmosphere, you perceive peace and love.
But friends, there is a more important house that we must take care of, clean and prepare for these holidays, our heart, our spirit, our soul, we are going to clean ourselves also inside, let's vote those hatreds, grudges, selfishness, so that we monopolize so many cherchares that are useless, throw all that away from your heart and your mind.
Once I read that when we carry hatreds it is as if we carry a stone on top and that allows us to move forward, I threw that stone a while ago.

Let's make a table run
---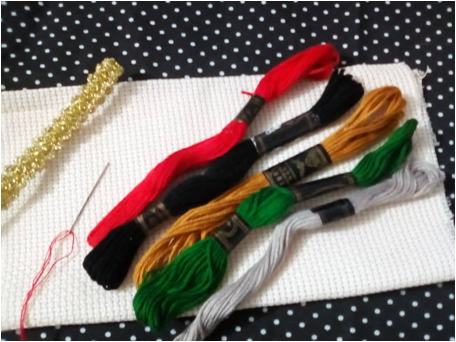 The materials we are going to use are a piece of etamine or aida fabric, we are also going to use sedalines of different colors and a needle of 22 special to embroider in cross stitch. For the decorative edge we will use crochet thread and a 2.5 mm needle.
---
Let's get to work
Many people always tell me that it is very nice to do cross stitch work, but that it is very complicated or that they don't have the patience to do it. And I'm going to tell you that it's the easiest thing in this world, it's just a matter of having an easy pattern, that isn't that big; I know there are beauties of designs in magazines or on the web but if you don't want to roll up look for a simple model that will be just as beautiful.

Little by little we fill in the squares, one by one, we change the color, always taking care to count well once and twice if necessary. One of the techniques I use is to start with the biggest color or the one that stands out the most, in this case start with the red hat.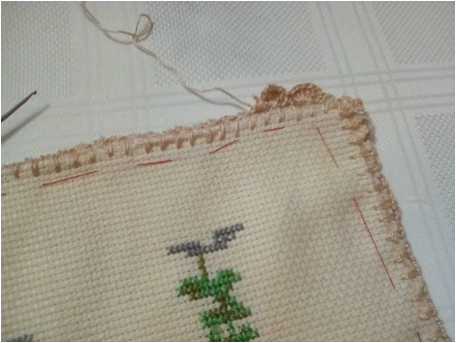 When we have all the embroidery done, we are going to cut a lining fabric to place it on the bottom so that you don't see the threads from behind. We run the machine with zigzag and start weaving a crochet edge.
---

The final result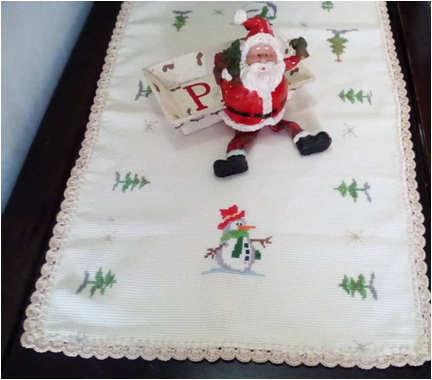 Patience
Cultivate, develop patience, know how to wait serenely, has become an extraordinary challenge today, and instead, is often an essential attitude to persevere and achieve what we want.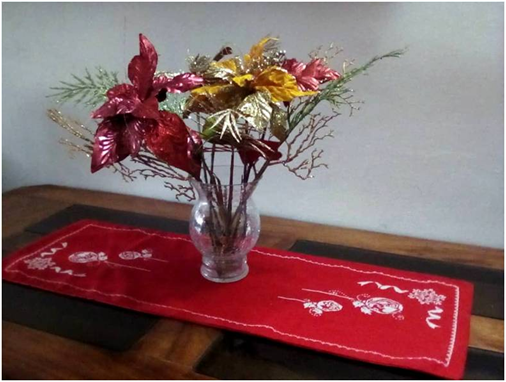 Camino de mesa elaborated last year for my comedor
   I want to acknowledge my sister Gloria who helped me in a part of the work, to her I dedicate this beautiful table runway that will now decorate my house.
    This is all my work for today's friends, I am very happy with the result and have received good feedback from my friends. I tell you soon, I love you very much, thank you for all your support and for so excellent comments that always leave me. Without you the manualists would be nothing, all that inspires us and makes us more versatile when it comes to work.
---
---