Active hands

These themes force us to observe and admire this very useful part of the body we use every day, without stopping. My hands are in constant activity, hence the title selected for this publication. I think I use them even when I'm asleep to support my dreams.
The hands with their five fingers each and their delicate bones, are very flexible and allow you to perform countless activities, compressing to clean a narrow container or stretching, when resting on a surface, with your fingers extended.
[Estos temas obligan a observar y admirar esta muy útil parte del cuerpo que utilizamos todos los días, sin parar. Mis manos esstán en constante actividad, de ahí el título seleccionado para ésta publicación. Creo que las uso hasta cuando estoy dormida para apoyar mis sueños.
Las manos con sus cinco deditos cada una y sus delicados huesitos, son muy flexibles y por permiten realizar incontables actividades, comprimiéndose para limpiar un estrecho envase o estirándose, al apoyarse sobre una superficie, con los dedos extendidos.]
With love they review this plant, to which some plague is attacking and makes its flowers fall. His touches are delicate and almost become caress. And the review will be done throughout the plant, to determine the state in which it is and then apply the remedy.
[Con amor revisan esta planta, a la que alguna plaga está atacando y hace caer sus flores. Sus toques son delicados y casi se convierten en caricia. Y la revisión se hará a lo largo de toda la planta, para determinar el estado en que se encuentra y luego, aplicar el remedio.]
The hands are definitely authors of caresses, they are active accomplices of love and friendship. And co-participate in the restorative hug of positive energies and emotions. From today I will look at my hands with more love and I will thank God more than I have them and they are healthy, to fulfill all they can do.
[Las manos son definitivamente autoras de caricias, ellas son cómplices activos del amor y la amistad. Y co-participes del abrazo restaurador de energías y emociones positivas. Desde hoy miraré mis manos con más amor y agradeceré más a Dios que las tengo y están sanas, para cumplir con todo cuanto pueden hacer.]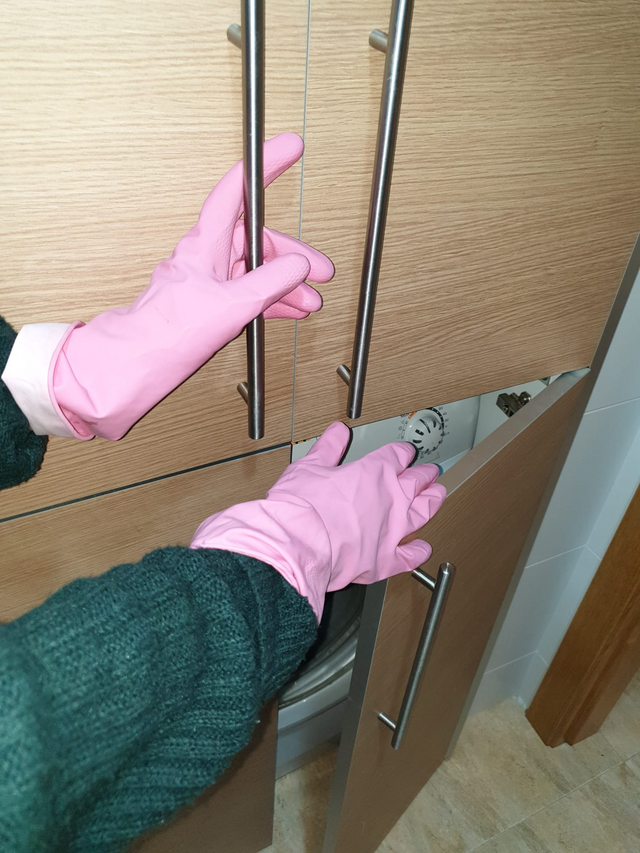 They are also excellent authors of work, routine household chores, washing clothes, scrubbing kitchen utensils, cleaning floors and bathrooms. And also, for those who have these tasks, they do heavy work. Thinking about it, our hands are in all our chores and routines. (Laughter) Think, what do you call the elevator? That is why we must protect them with the appropriate gloves, whenever necessary.
[También son excelentes autoras de trabajos rutinarios en los hogares, lavar la ropa, fregar los trastos de la cocina, limpiar pisos y baños. Y también, para quienes tienen esas tareas, realizan trabajos pesados. Pensándolo bien las manos están metidas en todos nuestros quehaceres y rutinas. (Risas) Piensen, ¿cómo llamar el ascensor? Por eso debemos protegerlas con los guantes adecuados, siempre que sea necesario.]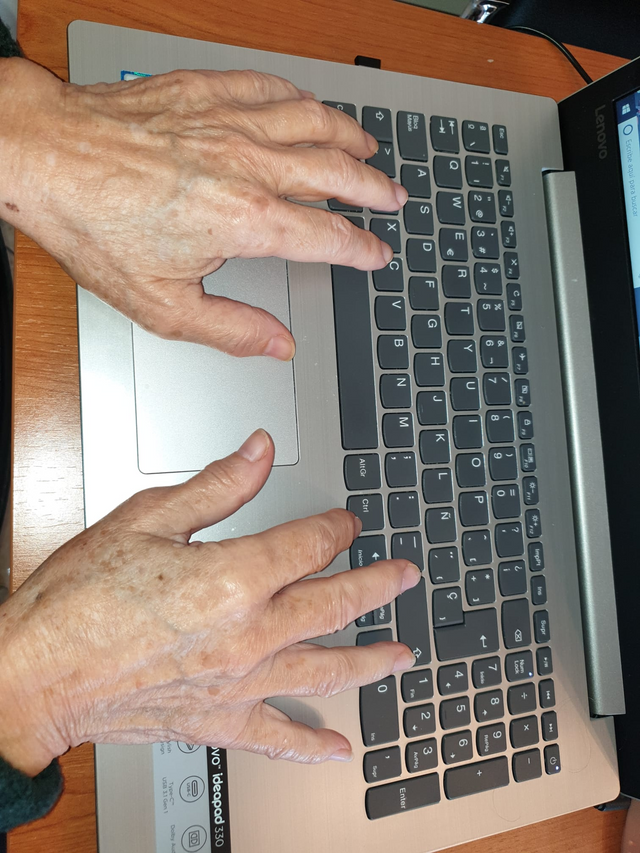 And my little hands, from today´s most beloved (Thanks, PowerHouseCreatives), allow me to transcribe my thoughts through the laptop, to the Steemit pages and also perform multiple activities offered by the internet. The realization of this post led me to a greater appreciation of my hands, that's why the thanks to The Power House Creatives, for the great initiative.]
[Y mis manitos, desde hoy más amadas (Gracias, PowerHouseCreatives), me permite transcribir mis pensamientos a través de la laptop, a las páginas de Steemit y también realizar múltiples actividades que ofrece internet. La realización de este post, me condujo a una mayor valorización de mis manos, por eso el agradecimiento a The Power House Creatives, por la genial iniciativa.]

All photographs and separators are my property, belong to my personal gallery
Todas las fotografías y los separadores son de mi propiedad, pertenecen a mi galería personal
THANK FOR UPVOTING AND COMMENTIG
GRACIAS POR LA LECTURA, VOTAR Y COMENTAR