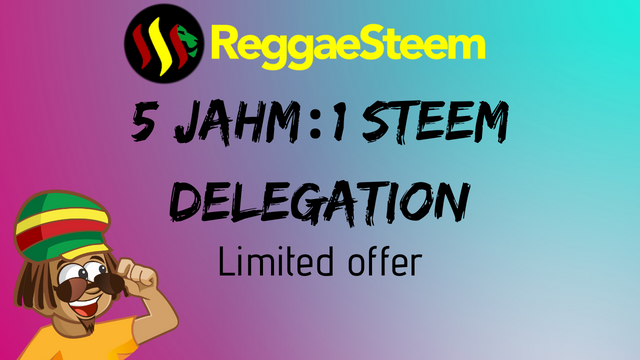 Greetings,
We hope the season blesses you and your loved ones beyond measure. Guidance and protection to you and yours.
Quite a few members have asked about our delegation offering we had running a few months ago. At that time we offered 10 JAHM to 1 STEEM delegation. ( So if you delegated 1000 STEEM, you would be delegated 10,000 JAHM. Unfortunately, that offer has expired and those who took advantage reaped benefits.
This time we are offering 5:1 delegation, so now is your chance to have more JAHM Power.
Example: Delegate 500 STEEM and receive 2500 JAHM delegation.
The delegation will last as long as you are delegating STEEM to us. Once you undelegate, we undelegate.
IRIE Curation Trail
Along with your JAHM delegation, you will be put on a curation trail that will up-vote your non-JAHM/ReggaeSteem content 5 times a week with a vote power percentage based on your Steem delegation amount. The post must be at least 250 words. Although ReggaeSteem will not automatically upvote your JAHM/ReggaeSteem content, you will be short-listed for the Jahm Whitelist whose members quality ReggaeSteem posts always payoff!
When does this 5:1 offer end?
This offer ends on January 3rd, the exact day POS ( Proof of Stake) begins.
ReggaeSteem Proof of Stake begins on January 3rd 2020. A countdown timer can be seen on the ReggaeSteem.com website, here.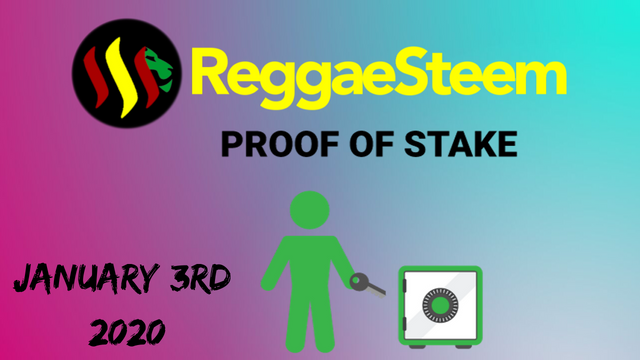 Be sure to contact us in discord once you have delegated so we can expedite the process and get you JAHMIN in no time. Go to the #Support channel
ReggaeSteem Delegation links
50SP| 100SP |200SP | 300SP | 1,000 SP| 10,000SP
---
Thank you for being a part of this journey. We look forward to growing with you and bringing Reggae Culture and a nation onto the Steem blockchain.





Web| Tribe| Telegram| Twitter| YouTube

---

Posted via ReggaeSteem | Reggae Culture Rewarded