It takes a while to get to know people how they really are. Especially when moving to a new country, when you need to make an effort to meet some new people because you are the new kid in town, there is an option of running into some seriously weird people, but it takes a while to really find this out.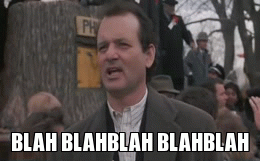 I guess the internet has the same tendencies in a way. People putting themselves in a certain perspective, the instagram culture, creating a character. We see that, and we raise our shoulders with an 'ow well' kind of way, and quickly try to forget. But with people that you know in the flesh this is really weird I must say.
So you meet people along the way in different countries and cities. Some pass by and some stick. Now I was noticing on a girl that I know from here that already sometimes her stories were kind of weird, as in 'man, this can not be happening all to one person' , to inconsistancies about what she was telling about her work, to always referring to her friends as that I am the friend that is a doctor (which ofcourse I am not). It was ofcourse a matter of time before finding out that she tells all kinds of stories in a bigger, better and faster way just to put herself in the spotlight.
So a while back I went for a small confrontation because it was annoying me pretty good, saying that there is no need to make the story better than it actually is. Ofcourse the answer was very hostile (I guess it hurts when someone catches you in the act) and how I could think that. But later on...again I was catching on to bullcrap stories, and than you need to decide to slowly delete these kinds of people from the system. I honestly believe that surrounding yourself with good people, also makes you a better person, and this girl clearly isn't.
Control Alt Delete