Sometimes the only way to survive is to think out of the box. Improvise and creative so that one can stand out amongst others. Yeah.. Sometimes, it's easier said than done.
As I walk the streets of Saigon, I often see many mid-aged ladies with their bicycles. Each carrying a basket filled with something to sell. Staying at home and having just one person to be the breadwinner of the family is impossible. Even though their way of life is simple, standard of living here is expensive.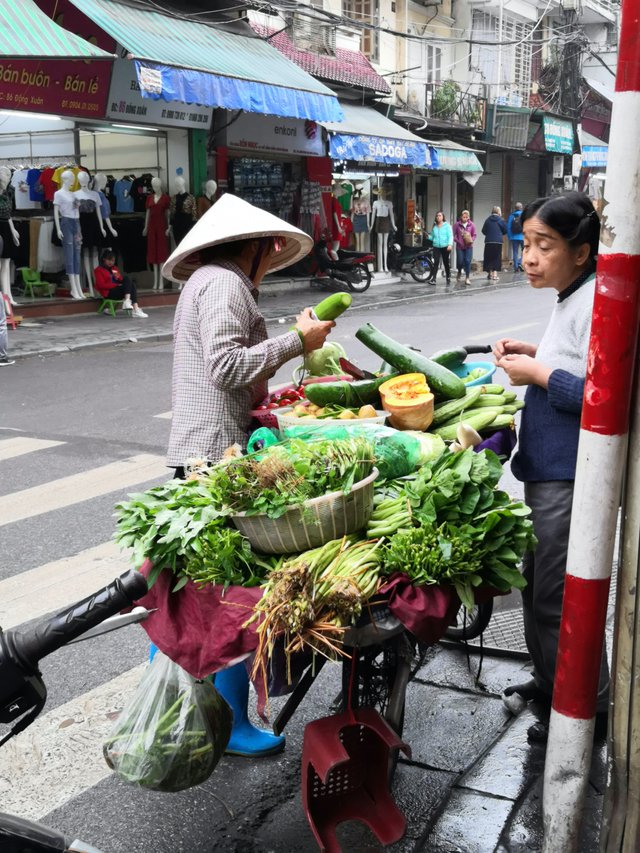 I managed to catch this photo of a mid-aged lady selling vegetables from her bicycle cart. Pedestrians who walk pass; would stop to buy their much needed ingredients for daily use. Such a sight like this is very common in Vietnam.
Hope you enjoy it as much as I do.

Come join in on the fun and TAG a friend. To know more, check out this Post
RULES
Only photography-related posts.
Use the #qurator tag as your first tag.
Mention the Photo Friday competition in your post title or somewhere in your post.
Post your link as a comment in this post to officially enter.
Posts cannot be older than this post.
Your entry will not count if you aren't following the above-mentioned rules.
All entries will be reviewed by the Qurator team.
Competition open to all Steemians, not just Qurator members.
Only the first photo in your post will be evaluated for the competition.
Only one entry per week.