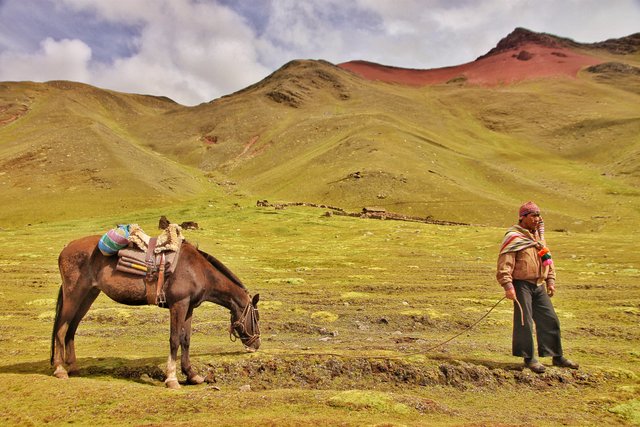 Trekking in the rainbow mountains of Peru is one of my most unforgettable travel experiences. The peak of Vinicunca (Montaña de Siete Colores or Montaña de Colores) stands 5,200 metres above sea level. So, hours of hiking on the highland in very thin air is quite tough, I mean for people who are not from there. It seems like a piece of cake for the locals though. Plus the weather conditions high up are pretty harsh and change all the time, some locals offer horseriding service to trekkers who couldn't make it to the top.
I also felt the difficulty to breathe during the hike, especially when being hit by the hail and the high UV at the same time. Luckily I didn't suffer any serious altitude sickness like some others did. I was so exhausted and almost frozen after finally arriving at the highest point. But I managed to walk all the trail by myself (thank you parents for giving me a strong body! :)).
Along the way, quite a lot of hikers couldn't go on anymore and chose to ride the horses. I saw a few fainting to the ground, so the horses must be a godsend for them. This also contributes to the local economy, as it can help the Quechua people make a living out of tourism.
So today I'm sharing some photos I shot of the locals with their horses. You can see their colorful clothing as well as the epic landscape. It's totally worth my effort, isn't it? =) The first photo is my entry for @worldcapture's Peoplephotography contest. Hope you enjoy them!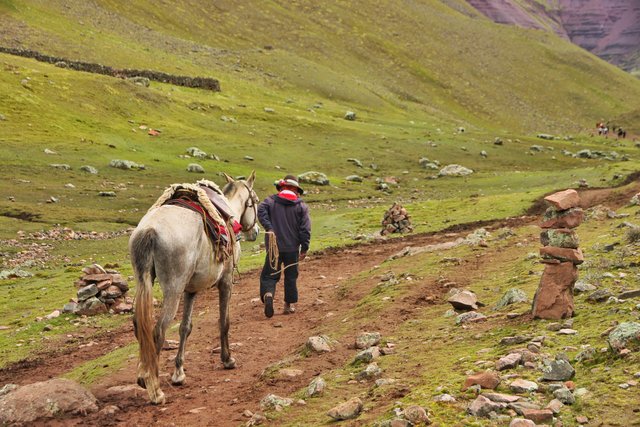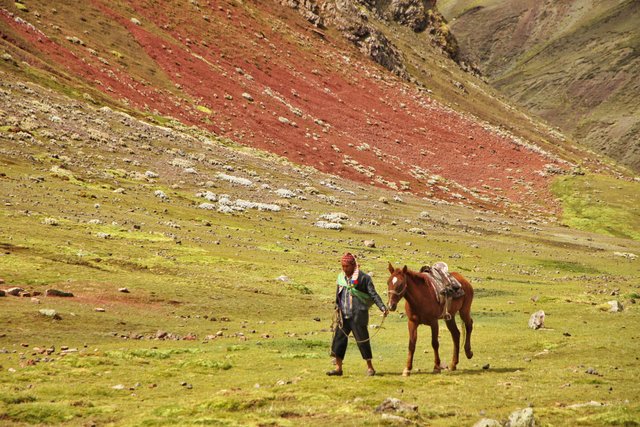 All content by @itchyfeetdonica
图文 by Donica多

---
Thank you for visiting! Please tell me what you think. Exchange makes change! =)
If you like my content, please support me by commenting / following / upvoting / resteeming.
感谢来访!你的关注/点赞/留言/转发就是对我最好的支持~ 下次见!:)

---
Here are some of my travel shots. Check out my posts on Steemit World Map, and follow me for more adventures around the globe! :)
下面是我的一些旅途摄影。欢迎查看我的Steemit世界地图,跟我一起环游世界~!