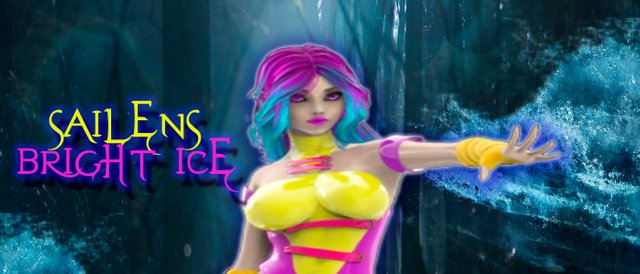 Hello Radanians, Taruk sympathizers and... other disreputable dudes! ;D
Here is my entry for the Rada Quest card illustration contest, hope you like it, so she, my dear daughter, can become an official card for the game.
---
Fruit of the rape of a barbarian.
Abandoned in a hole with a pile of corpses of other bastards, when she was a little kid.
Found and raised by a wizard who taught her ice magic. The wizard also tried to teach her to speak but... she never talks. He had a bad pronunciation because he had his mouth shattered by a fight years ago. The wizard called her "silence" because she is sneaky, she barely makes noise, but he pronounces "Sailens", so that is her name.
The wizard told her to go on adventures to live experiences, he couldn´t teach more.
She left in silence.
You can´t find her, but if you are lucky and see her, don´t bother Sailens or she´ll silence you, freeze you and them tear you apart in little pieces of shinny ice!
---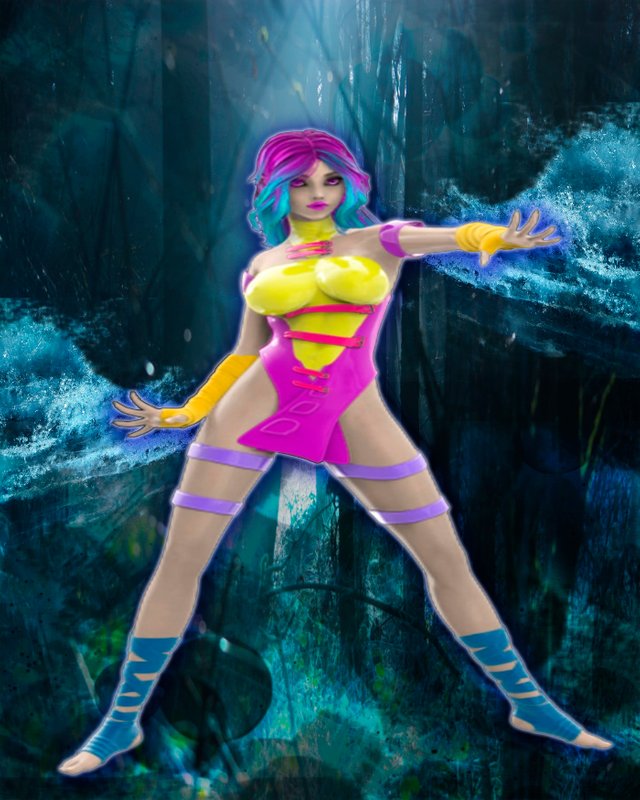 Created with love by @arkmy for Rada Quest TCG Contest
There´s plenty of time to participate in the contest, you have until October 31th, I invite and challenge you to make a card for Rada Quest, I know it isn´t easy but I did mine in a low budget mobile, with almost zero knowledge or drawing skills and them used photoshop in a borrowed old laptop to make the effects and background, etc, just try it, you can do it!
Contest Info
Good luck! Oh, and if you like my entry maybe I make more cards, so let me know in the comments! See you soon - Arkmy