Metallic....
Somehow, I love it, and it makes a real difference when I get my hands on some for my crafts.
The silver , gold and bronze series for any ink / pigmented pens are easy to find; but to find a metallic colour pens that would stick and not absorbed on a dark surface with a reasonable price can be very hard to find in Malaysian borders.
How I missed visiting the art shop in Vienna...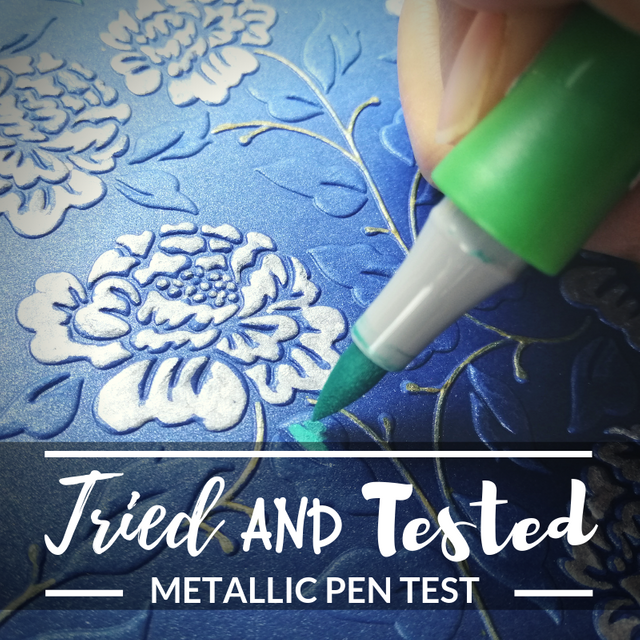 I have been trying and searching high and low for a proper metallic pen that will serve my purpose and to be honest, many looked promising, but never able to cut out on dark surfaces.
Even though gel based ball point pens don't always work
Until I came across this new pen series from Artline
Artline has been with us since the day I know how to do craft work, and if wikipedia got it right, it's already a 67 year old company that never stop producing new model of pens.
At first I was a little skeptic, because most of the time these fancy pens might have problem staying on glossy surfaces like the one I got recently for my cards (offered to hand-deliver for #Steemfest attendees if they want to order from me) and true enough, even though it sticks but it was for a while, and I have to be slow and steady to even out the ink surfaces so that I could get a smooth outlook.
(not to mention some glossy surface actually will smear because the gloss is not well blended with the ink)
And how did it turn out?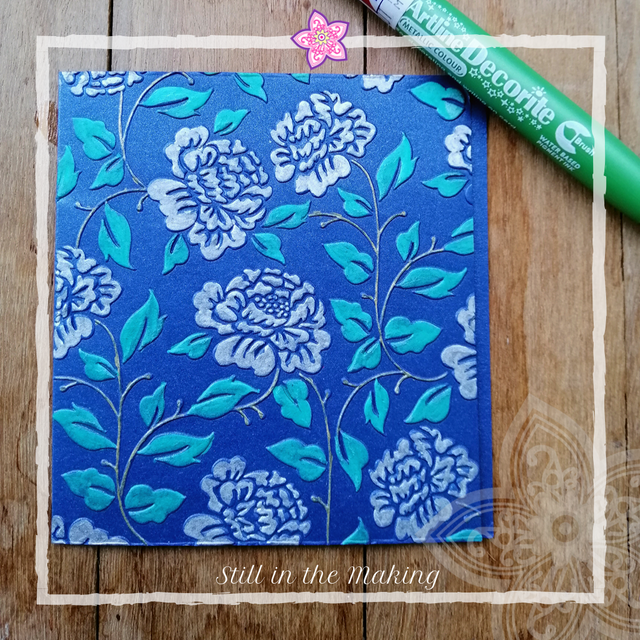 After putting 2 coats letting it dry for at least 30 minutes, I tried rubbing on it and there was no smear. Not too bad if it is presented on a good light.
(I have not tried testing under low light and see if it shimmers)

Overall I love it (but not head over heels) for this pen and I would give it 4/5 stars simply because I need to do double coats to have a firmer look.
Gloss base is not too fancy with watercolour result I reckon... I have not mastered watercolor skills
And for its price, It is about 6.594 STEEM retail price, but if I can find from an online local store this could be much cheaper.
conversion rate is based on today from Coingecko
If you are attending #steemfest and interested in getting this (I think there's only 2 left in that shop) and do not mind to pay 6.594 STEEM, I can source it for you.
Look for me in @littlenewthings from Discord.
ps: this design is still in the making. I hope I can get it up for sale soon. Designing can be a pain when you have design block...

ps: This is my old (lost and found) account, which I managed to retrieve my password after misplacing it for 1 year. @littlenewthings is my main account now; but this will be my account specially for commercial and charity use.


Yay! 3 years old!