This is one hell of a movie i really can't get tired of watching because of its amazing shots effects. Since ''Memories of our fathers'' released in 2006 and ''Letters from Iwo Jima'' in 2007, Clint Eastwood had no longer made a film about war, but a film about a former American soldier, who had participated in one of the last major conflicts in history. One of the characteristics of this director is to privilege the human over the action which is really not the case here. I would say that there are 55% of military scenes, against 45% of personal scenes. However, this is not a bad thing because it gives the film a good rhythm, so much so that the viewers wouldn't want to miss the slightest scenes.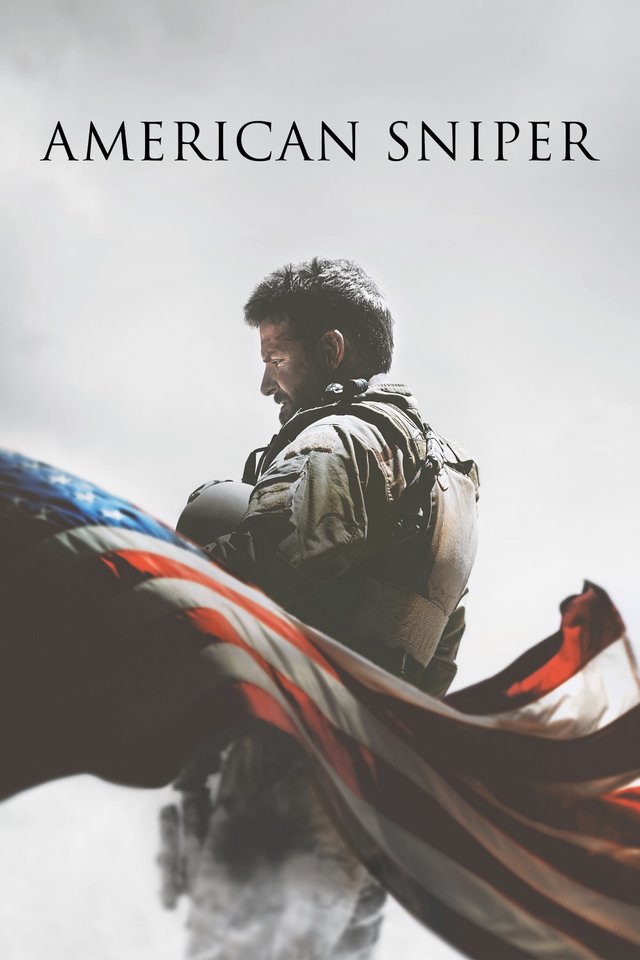 Poster
Movie: American Sniper (2014)
Genre: Drama, Action
Director: Clint Eastwood
Cast: Bradley Cooper, Sienna Miller
Synopsis: U.S. Navy S.E.A.L. Chris Kyle (Bradley Cooper) takes his sole mission, protecting his comrades, to heart and becomes one of the most lethal snipers in American history. His pinpoint accuracy not only saves countless lives, but also makes him a prime target of insurgents. (Imdb)
Review: As i said earlier, this is a movie i enjoyed watching over and over again. And this is because of my love for war movies, especially if its based on a true life story. The director, Clint Eastwood did an amazing job with the casting of this movie, as the main protagonist Bradley Cooper (One of my favourite actor) delivers an accurate interpretation of this soldier! Indeed, he does not speak much, but all the feelings of his character must be read through his behavior. The same goes for actress Sienna Miller who plays Chris Kyle's wife, even if i would have liked to see her more in some major scenes, but i guess the script doesn't permit that. As for the realization, she is as usual with Clint Eastwood, very effective! The many close-ups used, clearly shows the conflict taking place in Chris Kyle who is divided between his family and military duty.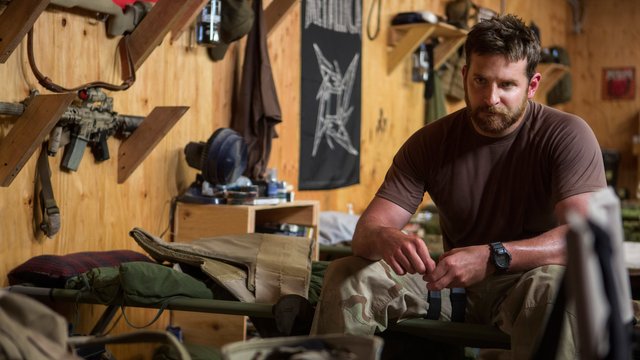 Although, the film was criticized by many due to it been a propaganda film about a psychopathic soldier. In addition, Clint Eastwood is accused of amateurism following the discovery of the famous scene of the "plastic baby". For my part, I was intrigued by these reproaches which did not resemble the habits of this director. After watching the film, I can finally form my own opinion, and I don't think it is propaganda by the American army. The Iraq War is barely mentioned, so much so that we forget that it was this period in the history of the United States. This film deals mainly with the effects of the war, not the Iraqi war; the words would have been the same in other circumstances!
Overall, some viewers or fan of Clint Eastwood might find this movie very disappointing, but not for me because I judge a film for what it is and not for what it could have been compared to the previous ones. It is not a very good Clint Eastwood, but it is very appreciable!
---
Movie Url: https://www.themoviedb.org/movie/190859-american-sniper?language=en-US
Critic Ratings: AA