For his first film as director, Tim Robbins strikes hard and is very surprising with "Bob Roberts", a bogus documentary that talks about politics, extreme ideas, corruptions, money and marketing.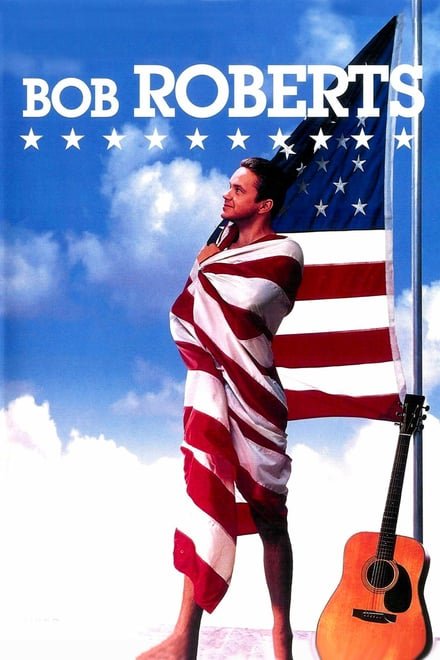 Movie: Bob Roberts (1992)
Genre: Comedy / Satirical
Director: Tim Robbins
Cast: Tim Robbins, Giancarlo Esposito, Ray Wise, Gore Vidal, John Cusack, Peter Gallagher, Alan Rickman, Susan Sarandon, James Spader, and Fred Ward
Synopsis: Millionaire conservative Bob Roberts (Tim Robbins) launches an insurgent campaign against incumbent senator Brickley Paiste (Gore Vidal), firing up crowds at his rallies by singing '60s-style acoustic folk songs with lyrics espousing far-right conservative social and economic views. (IMDb)
Review: Wacky, committed and above all very intelligent, this film follows the journey of a man who has everything to gain power and the worst is that the whole is credible and today, this story of a man from nothing has become very rich, with extremist ideas, who speak to the average American, promising to take care of them.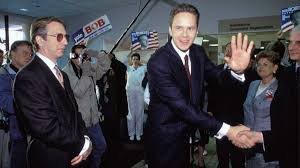 Bob Roberts is a very clever script, with the director Tim Robbins who obviously knows exactly what he's doing. Opting for a humorous tone, to see eccentric, "Bob Roberts", is essential like a satire which becomes spicy. A squeaky satire, whose tone is becoming more virulent as this political campaign advances and believe it, this campaign, we have many surprises, especially in its finale, which concludes this nugget wonderfully. Tim Robbins leaves us very cleverly in suspense, and he lets us imagine the continuation, and it is very, very good.
---
Movie URL: https://www.themoviedb.org/movie/10608-bob-roberts/images/posters?language=en-US
Critic Ratings: AA
---