Honestly! I'm not really certain about watching this movie at first due to the directors previous work that I've seen! However, If someone had told me once that the director of "The 51st State" and "Freddy vs. Jason" would make me clinged to my sit for almost two hours, with so much happiness, I would not have believed it! And this is because the movie ''Fearless" was impressively well placed with quite a befitting humor and actions, as well as a good surprise because he did go where i do not actually expect.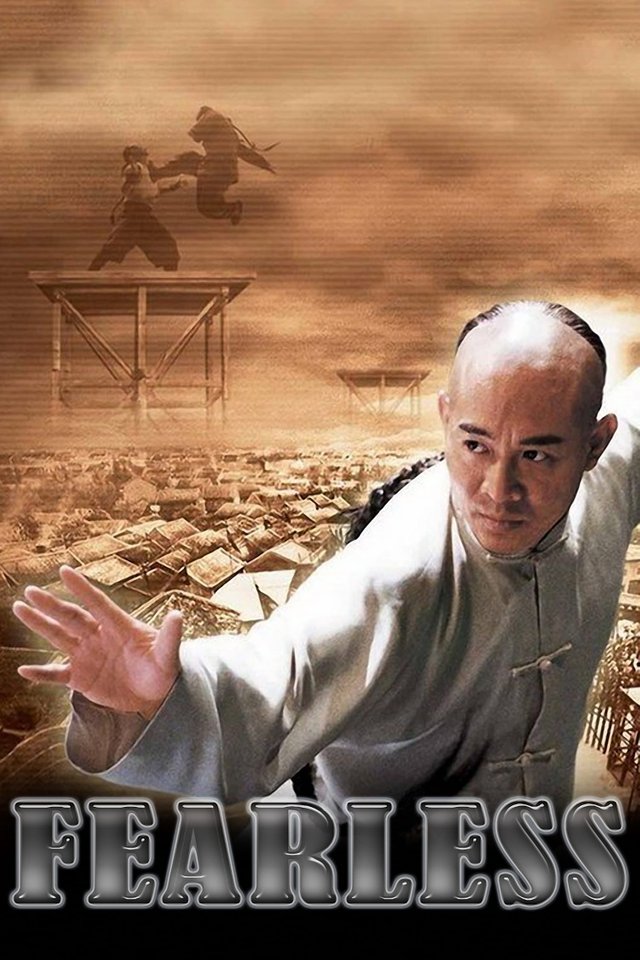 Poster
Movie: Fearless (2006)
Genre: Martial Arts
Director: Ronny Yu
Cast: Jet Li, Dong Yong, Nakamura Shidō II, Collin Chou, and Betty Sun
Synopsis: When an ill-advised fight destroys the reputation of a renowned martial arts champion and his family, his difficult path to redemption will bring him face-to-face with the most ferocious fighters in the world (IMDb)
Review: Actually the film is based on the life of Huo Yuanija, the authentic founder of the jingwu sports federation, nicknamed The Yellow-faced Tiger. A great expert in martial arts, who I believe was renowned for "having understood the first essence of martial arts" and returned, at the beginning of the 20th century, his pride to a Chinese nation, then humiliated by various foreign powers, starting with Japan. Written by Chris Chow, the script is quite simple and straight-forward, at least in broad outline! Huo Yuanjia grew up in the shadow of his father, a master of martial arts, with the sole idea of ​​becoming unbeatable. And as you can guess, the main character (Jet Li) pulled up an impecabble performance with quite a lot of scenes I believed will be done with lots of difficulties. He will experience ups and downs, before undergoing the sacrosanct redemption, dear to this kind of story. The tipping point of the plot is particularly successful and trying , as much as it surprises, because the thing that makes the film quite enjoyable, will not be a humiliating defeat to the foreign powers, but the tragic loss of his murdered mother and daughter.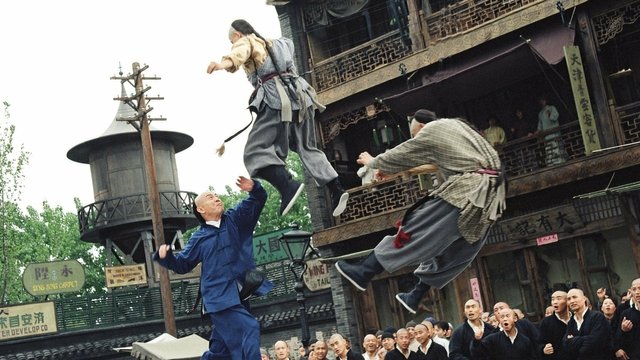 Source
This radical change introduces the tone of the second half of the movie, as we no longer follow an arrogant and full-fledged fighter, but a man who is finally accomplished and who understands that his art can serve a greater cause, for that of his people! The selfish man that he was once turns out to be a charismatic leader who will restore hope and especially pride to the Chinese people at a time when the Japanese (I believe) were gradually gnawing the Chinese in the end years of the Qing dynasty.
Overall, I believe I learnt a lot after seeing the movie, as it tells/speaks quite a reasonable impression about heritage, tradition, transmission, sacrifice, the master / pupil relationship, and that which exists between a father and son. I would recommend this movie because It's quite a good surprise, and also a well-written film with an impecabble performance from the main protagonist himself, Mr. Jet Li, whom I think is best suited for this kind of roles.
---
Movie Url: https://www.themoviedb.org/movie/7549-huo-yuanjia
Critic Ratings: AAA