R E D is another appreciable Bruce Willis movie that have had the pleasure of watching. The movie is definitely worth seeing many times, as it turn out be an explosive cocktail between comedy and a fun filled action scenes.
Movie: R.E.D (2010)
Genre: Action / Comedy
Director: Robert Schwentke
Cast: Bruce Willis, Morgan Freeman, John Malkovich, Karl Urban, Mary-Louise Parker, and Helen Mirren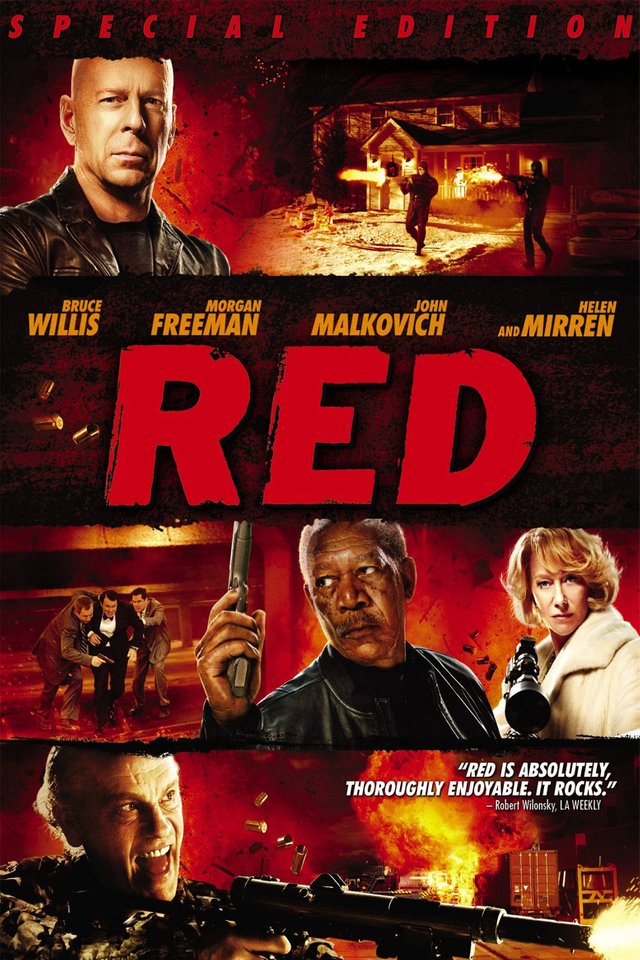 Source
Synopsis: When his peaceful life is threatened by a high-tech assassin, former black-ops Agent Frank Moses (Bruce Willis) reassembles his old team in a last ditch effort to survive and uncover his assailants. (IMDb)
Review: First of all, I would say the Director, Robert Schwenke really tried with this film, as he perfectly places the limit between comedy and action, a limit that is very difficult to place in a film that attempts to mix two genres. His first featured Action- comedy(I assume), fortunately does not aim for the fat and the heavy but well in the simplicity of gags that definitely works (the daily life of the retired Bruce, the little diaper pleasures of retirement for Freeman, and among others). And also (especially) in its impeccable casting, John Malkovich being at his best who gives us a comic game (dialogue and gestures) of the most hilarious.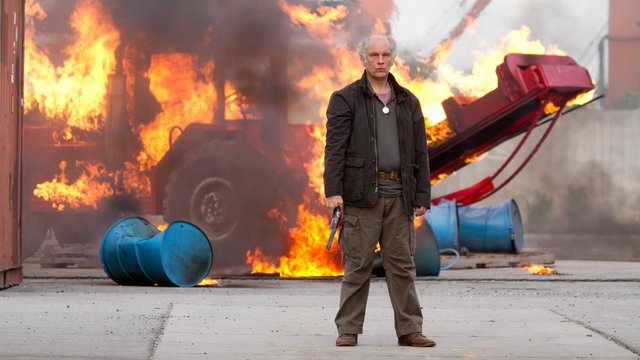 The action part is not to be outdone because there are moments of bravery (attacks by the CIA, chases at random, team inlays in the CIA building or in an official reception, or declining identities as in any good spy film), all in a clean setting (few cameras carried but a lot of tracking shots) which avoids excess and risk-taking (apart from the shot of Willis who leaves his cop car in skidding course ... which I think it's a bit excessive). The whole is thus brought to a frenzied rhythm to avoid boredom.
Overall, this is definitely a really good movie that I believe would be compared to the likes of ''Mission Impossible'', and ''The Expendables'', with the same intentions, the same filmic joy, and almost the same qualities and faults. I believe I can afford the due comparison because the three films have the same merit; which is fun, fun and more fun, without any complexity or great pretensions. And it is above all thanks to this that RED becomes a good charismatic and endearing work. Highly Recommend
---
Movie Url: https://www.themoviedb.org/movie/39514-red?language=en-US
Critic Ratings: AAA