A Kore-eda film is always the kind of movie you seriously wouldn't want to miss, because he always somehow knows how to deliver a good blockbuster movies to his fans, with such an aesthetic pleasure that is very particular to it and a story that will strike you.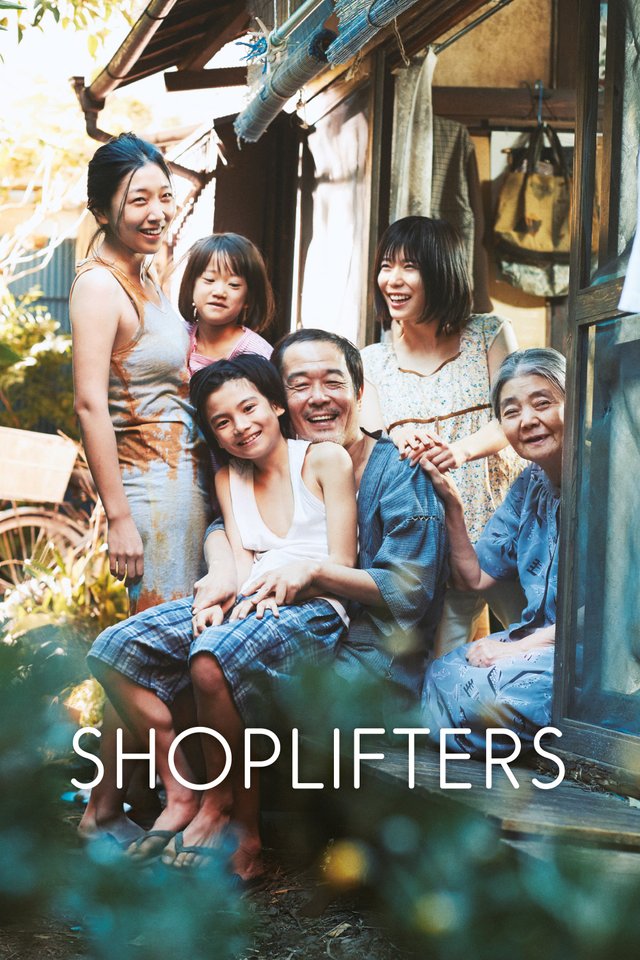 Poster
Movie: Shoplifters (2018)
Genre: Drama
Director: Hirokazu Kore-eda
Cast: Lily Franky, Sakura Ando, Mayu Matsuoka, Kairi Jō, Miyu Sasaki, and Kirin Kiki
Synopsis: On the margins of Tokyo, a dysfunctional band of outsiders is united by fierce loyalty and a penchant for petty theft. When the young son is arrested, secrets are exposed that upend their tenuous, below-the-radar existence. (IMDb)
Review: This film opens on a scene where a child and an adult meet in a store. The little boy filling a backpack with food. They each go out without paying, and leave together. When they return home, they meet a little girl of three to four years old, locked up on a balcony when it is late. She is only wearing pyjamas and it is cold. The man gives her food and decides to take her home for a few hours, until her parents return.
With this film Kore-eda returns to the essentials of what makes its typical kind of film unique.
He reuses natural light, which he had somewhat neglected in his previous film. In the same way he returns to the plans he likes. They seem simple at first glance. But they are intelligently composed, they are full of details that immerse us in this story, in this family. Here it is this little house overloaded with inhabitants and also heterogeneous objects, and if you lived in an apartment far too small for you, you would recognize yourself there immediately.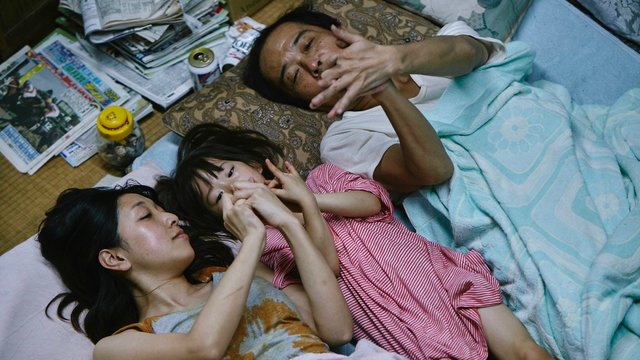 As always, the children in Kore-eda's movies are dazzling with talent. The young Kairi Jyo is not without a doubt reminding me of the young hero of "Nobody Knows " (one of Kore-eda's movie I love till date). Each of his looks brings us an emotion, he drives this film with delicacy and strength. The dose of cuteness is definitely Miyu Sasaki (Yuri Hojo), an overwhelming little doll. She knew how to destabilize me throughout the film. She made me cry not even once but twice. Really loves her acting.
Definitely! This is one movie I bet you're going to enjoy watching, and most likely keeps you indulged throughout with its amazing cinematography, detailing daily prospects of a family of 6.
---
Movie Url: https://www.themoviedb.org/movie/505192?language=en-US
Critic Ratings: AAA