I can say that I've had the chance of watching somany post-apocalyptic films in recent years. However, I can proudly say ''The Book of Eli'' is in a different way just as striking and immersive. Certainly this is not a very original post-apocalyptic world (deconstructed and desert environment, bad guys in all corners, etc ... a remake of Mad Max in short) but works wonderfully.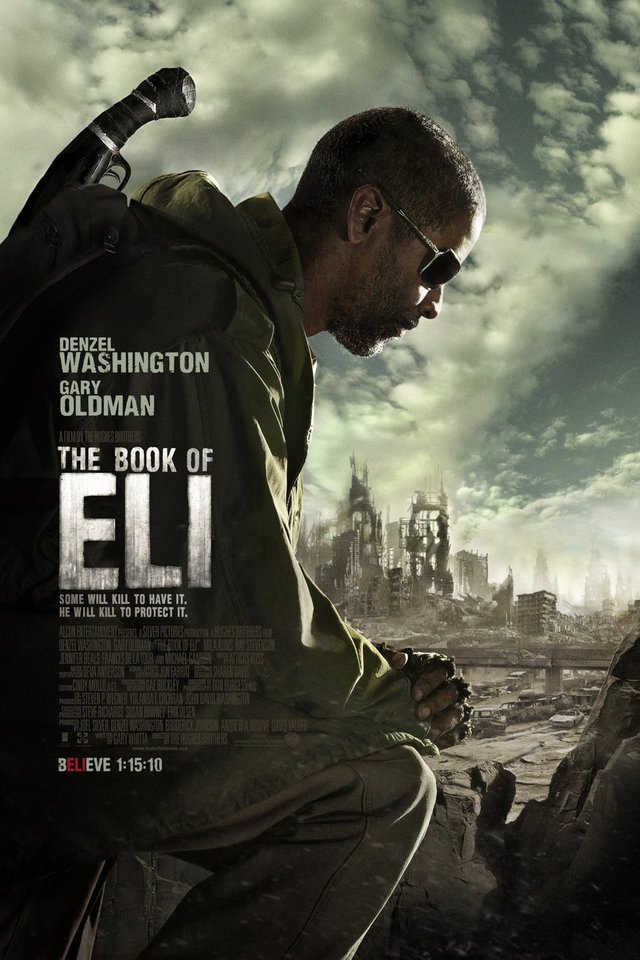 Poster
Movie: The Book Of Eli (2010)
Genre: Drama / Action / Thriller
Director: The Hughes Brothers
Cast: Denzel Washington, Gary Oldman, Mila Kunis, Ray Stevenson, and Jennifer Beals
Synopsis: A post-apocalyptic tale, in which a lone man fights his way across America in order to protect a sacred book that holds the secrets to saving humankind. (IMDb)
Review: The first half of the movie bring us into this world in a sober but almost masterful way, first of all through a demonstration of Eli's daily life, his ballads (superb slow motion, very well constructed shots, music by Atticus Bewitching Ross), his survival (the ultra-violent and very well filmed fights, in sequence or circular tracking shot), both similar to msytic dances, and with a sober but impressive Denzel Washington. We can also easily guess a clear reference to the western, like the city of Carnegie worthy of a city in the West with its bar, its wind of sand, its criminals, or even Ray Stevenson whistling with sadism an air of Morricone. A striking mystery also reigns in the first half of movie, with the questions; what is this book? What is Eli doing, and for what purpose? These questions are the charm of both the film and the main character.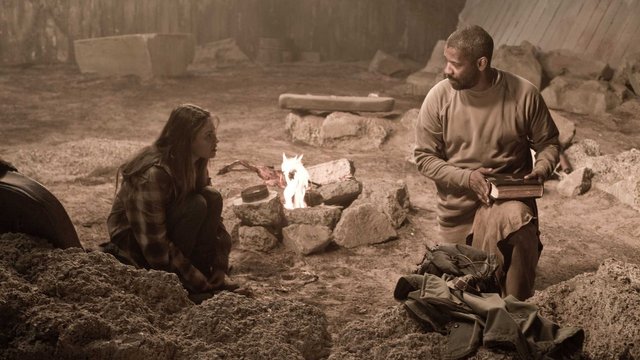 And then the second half comes, providing (unfortunately involuntarily) its share of clues and which give us answers too easily. But this answer, in the end, turns out to be quite enjoyable, showing the Bible as a kind of weapon of mass manipulation - you have to dare to speak of this work as well. This second half also changes pace, going from a bewitching adventure to a violent chase. I for once can notably note this sequence where Eli and Solara are attacked by Carnegie's men in the house of the old couple, a long sequence shot (with hidden connections quite obvious, but good) tense, violent and fascinating.
Overall, this is such a beautifully written story about a man guarding a text that could bring humanity hope and eventually salvation with his life. The impeccable performance of Denzel and Gary leaves a deep impression. It's a must watch if you haven't seen this movie. Highly Recommended
---
Movie Url: https://www.themoviedb.org/movie/20504-the-book-of-eli?language=en-US
Critic Ratings: AAA