This is a film by Joel Schumacher which was released on January 13, 1987. The director was never really a huge director like that, even if he had some great films to his credit. Although, Joël Schumacher was not a great director, but he remains a director whom I particularly liked, because he is one of those who gave me the typical films I enjoyed watching.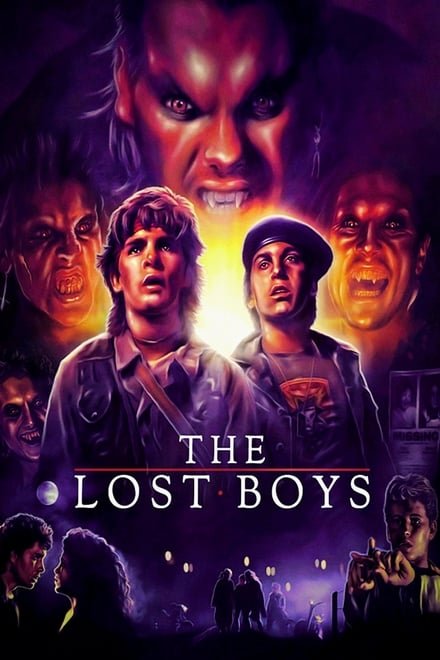 Movie: The Lost Boys (1987)
Genre: Horror / Comedy
Director: Joel Schumacher
Cast: Jason Patric, Corey Haim, Dianne Wiest, Barnard Hughes, Edward Herrmann, Kiefer Sutherland, Jami Gertz, Corey Feldman, and Alex Winter
Synopsis: A mother and her two sons move to a small coast town in California. The town is plagued by bikers and some mysterious deaths.
Review: The Lost Boys is the typical product of the 80s, one that has no other purpose than to amuse us, entertain us and that, in an innocent and cool way. This is a film that did very, very good in the 80s, it is a film that we can only find in that time impeccable (I guess). "The Lost Boys" is a mixture of cool and kitsch, it is a mixture of good-natured adventures, family film and all sprinkled with fantasy and rock.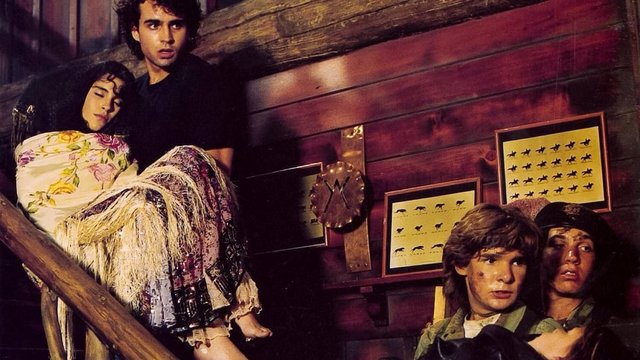 Held by a very nice plot, the film by Joel Schumacher offers what I'd really want a movie to be. Although, some might blame the plot for being very easy and not to fly high, and beyond that, to offer us an easy and predictable show, but in the end, despite that, the whole holds the road and above all, it is well done to which I'm gently taken in. Joel Schumacher and his writers have fun with the myth of the vampire that they modernize thoroughly, which causes a shock of worship and pretty cool and fandare myth.
---
Movie URL: https://www.themoviedb.org/movie/1547-the-lost-boys?language=en-US
Critic Ratings: AAA