The movie ''The Mint'' is yet another adaptation of Stephen King authored books that the director, Frank Darabont delved into. After the movie ''Shawshank Redemption'' and ''The Green Mile'' , Like King's work, we follow David Drayton and his son, forced to take refuge in a supermarket after the appearance of a mysterious mist that hides within it creatures from another dimension. But the horror will not only come from outside, but also from inside the community that is formed in a supermarket.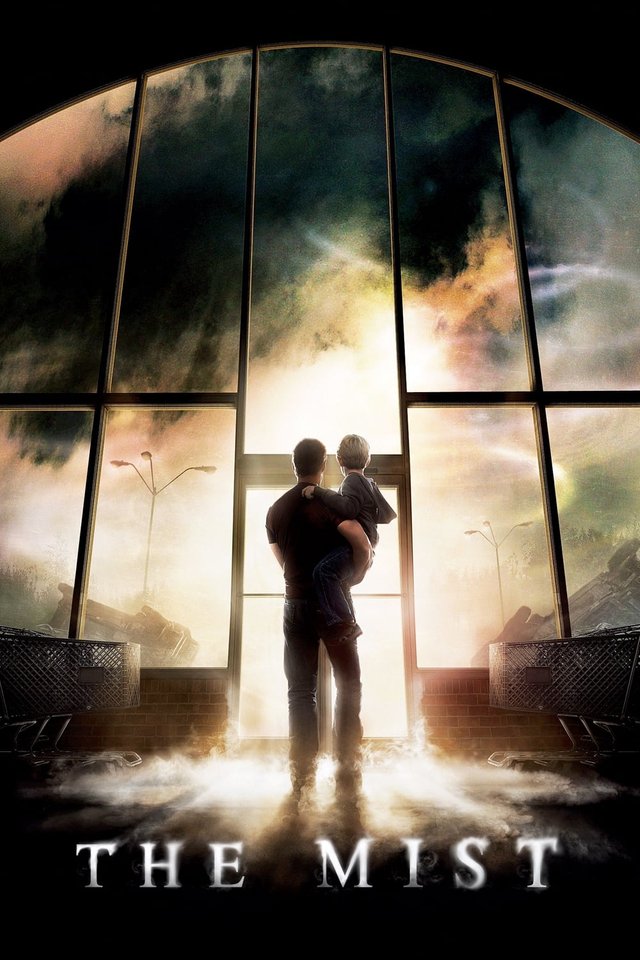 Poster
Movie: The Mist (2007)
Genre: Horror / Sci-fi
Director: Frank Darabont
Cast: Thomas Jane, Marcia Gay Harden, Laurie Holden, Nathan Gamble, Andre Braugher, Toby Jones, Jeffrey DeMunn, Frances Sternhagen, William Sadler, Alexa Davalos, Chris Owen, Sam Witwer, and Melissa McBride
Synopsis: A freak storm unleashes a species of bloodthirsty creatures on a small town, where a small band of citizens hole up in a supermarket and fight for their lives. (IMDb)
Note: Readers be warned! this one, due to its extreme violence, is definitely not for everyone. If you are a person who has problems with screen violence then never see this movie.
Review: Here is a movie I really enjoyed watching as the story was incredibly well written, giving all characters, and the ensembled cast a lot of depth. However, having not read the original written work of Stephen King's Mist, I will not venture to say that "all" the strengths of this film came from Frank Darabont himself. Taking into cognizance, I believe this film is a real notable turning point in the director's filmography. After making a few episodes of The Shield (excellent series by the way), I can not help but notice the tics that come back; with a perfect frequent and fairly mini-zooms, a lot of reasonable close-ups ..to which I felt just like the characters in the film a visual confinement, which from a certain point of view can be a good point. The director managed to capture the original essence of the work to stretch it while remaining coherent.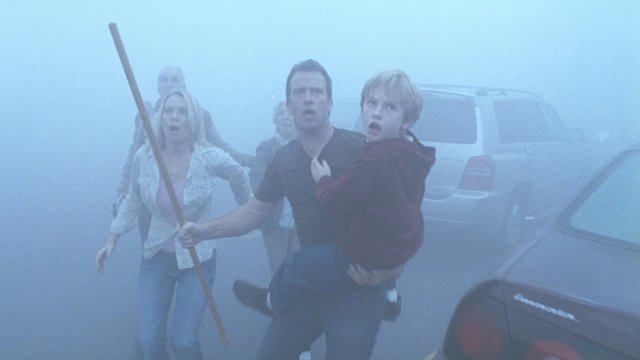 Backdrops
Their is one aspect of the film that I really enjoyed, and that of course is the special effects. The Mist featuring the creatures are quite impressive. From the sprawling creature of the beginning, to giant insects, to acid-spitting spiders: all these bestiary participate in the horrific atmosphere of the film projecting us towards an end of the apocalyptic world. The creatures are certainly imperfect but nonetheless remain effective and fully participate in the success of The Mist .
Overall, The Mist turns out to be another fantastic gem from Darabont, with two hours combining visual entertainment and affirmation of a human opinion far from positive, and therefore enjoyable.
---
Movie Url: https://www.themoviedb.org/movie/5876-the-mist
Critics Ratings: AAA