Here is a film coming from one the best directors out there. The man who gave us blockbuster movies like "Lord Of The Rings", "King Kong" , "Heavenly Creatures". Now, with a different kind of genre, Peter Jackson takes us on his first featured documentary, which will later turn out to be yet another huge success in the directors list. Even if there is a little something missing from this new Jackson film, even if the film is imperfect, "They Shall Not Grow Old" remains a fascinating, captivating, and even sometimes terrifying film.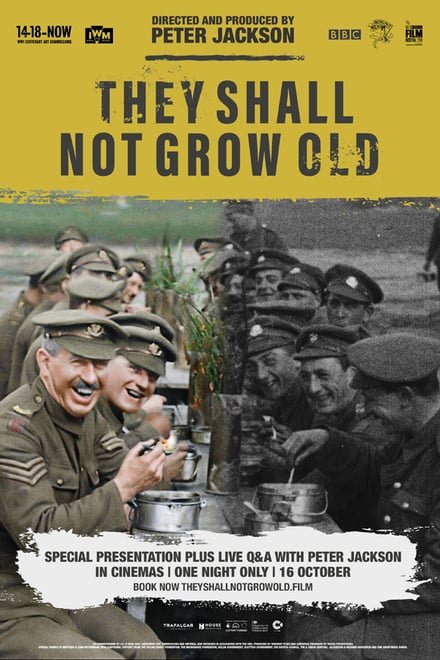 Movie: They Shall Not Grow Old (2018)
Genre: Documentary
Director: Peter Jackson
Synopsis: First World War. A conflict that changed the face of the world. Many men participated in this war and its battles. Many fell, many returned and what remains today, at least in the images taken at the time, are black and white scenes, outside, these men experienced the war in color. Peter Jackson therefore invites us after a recolourization work, to live these four years in a different way.
Review: Backed by popular demand, Peter Jackson is that kinda director movie lovers would flock to see his directed movie due to how successful his movies has been, with a rich adventurous contents. Although, It had been five years since i had any real news about Peter Jackson, prior to the release of this movie in 2018. I thought that the New Zealand director was perhaps working on the sequel to "... adventures of Tintin", or at least he had something else in mind and this other thing was a documentary. But beware, a documentary that would not be like the others. "They Shall Not Grow Old" is a film that takes us into archive footage that Peter Jackson and his teams "amused" restored first, then colorized, to offer another look, on these images that we have seen so much and the result is up to expectations. The images that Peter Jackson offers us there are fascinating and all the work done behind them, to give them a realistic side.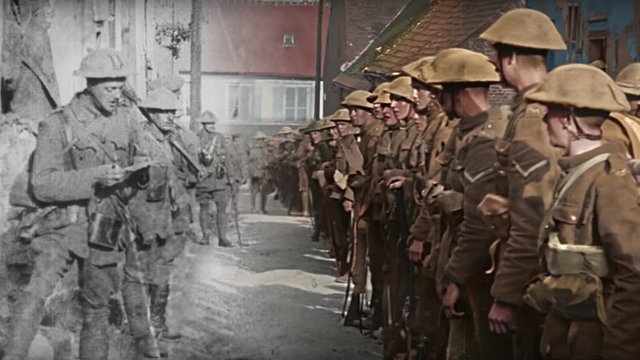 Like i said earlier, "They Shall Not Grow Old" remains a fascinating, and captivating. Fascinating by its process and captivating and terrifying by what it tells, by the testimonies of these soldiers, these men who lived through the war, the trenches, and before and after. Discreetly released in theaters, Peter Jackson tells us about the First World War, and even if, in the end, we don't learn much new, it undoubtedly remains a film that deserves a shot.
---
Movie URL: https://www.themoviedb.org/movie/543580-they-shall-not-grow-old
Critic Ratings: AAA
---