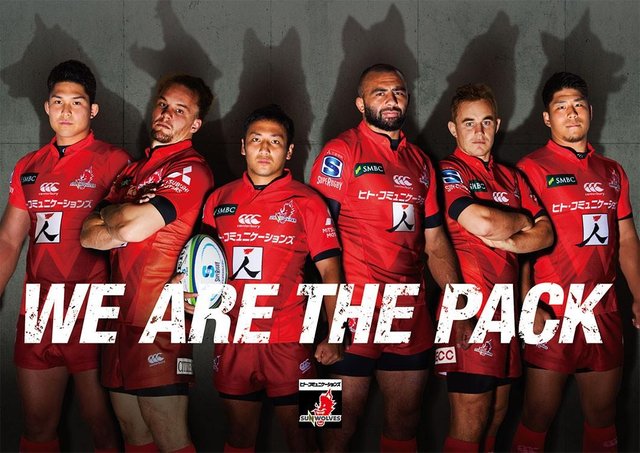 source
Yesterday I mentioned in my post how important the Sunwolves team was to Japan. when SANZAR (South Africa, New Zealand and Australia rugby) first introduced them into the Super Rugby tournament I thought it was a load of rubbish. at the time I didn't realise the importance of this team was to the Asian Rugby region.
The team was introduced to the rugby world back in 2015 and is based in Tokyo. Japan but also plays home fixtures out of Singapore. The director of rugby is also the Japanese coach so it makes sense to have that consistency at this level.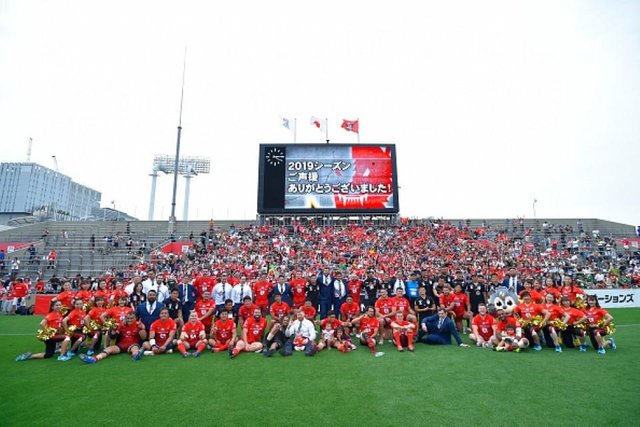 source
A larger than normal squad posing for a photograph including the coaching staff.
The team has come last every year in the tournament except for one year and has won only 8 out of the 61 matches played. Not a fantastic record but it shows how much having a professional set up has achieved enhancing the Japanese team overall.
The team has a total of 69 players in it's squad and 42 are Japanese. There was a reason by having such a big squad and that was to be able to form a Japanese team that could compete at the World Cup. It definitely worked out well now we have seen the results.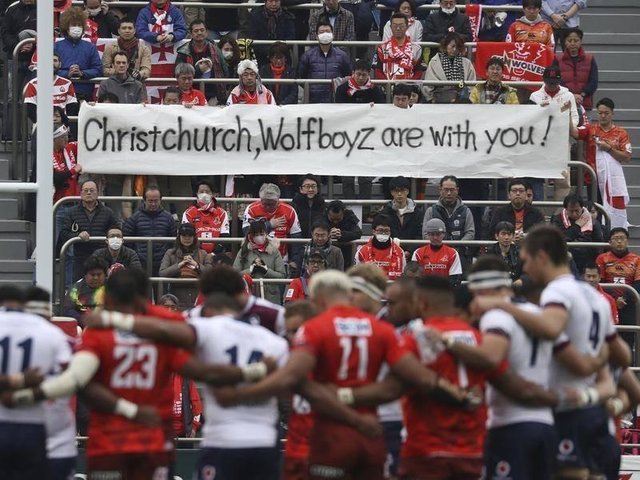 source
I think if they played tomorrow their fan base would be a lot bigger now after the World Cup. Most of the players are household names in Japan.
The worrying thing is they are being disbanded by the Japanese Rugby Union from 2020 which doesn't make any logic with me. They say they are struggling for sponsors and maybe the announcement was a little premature. Surely after what has been achieved someone will come forward with a financial offer to keep them going.
When you are on the up as a National team you don't stop the main feeding team that is helping you achieve the goals set out years ago. Japan has a much bigger base of professional players to choose from but it is still not enough and they could slip backwards if they aren't careful.
How many times have we seen a job only half done and they honestly can't stop now as there is still a few years of growth required. Surely the World Rugby Union will see this and step in and help as this is pure madness.