So the motion to 'setting up a Macroahard hub in the Philippines' has started. According to my fundition post here, a pertinent component of this hub will be 'media'. Thus, the first focus was to purchase a good vlogging camera (not so expensive but still good) and a type of camera that can scale and i went for the DJI osmo pocket.
I got this one with a memory card, for almost 500 USD. This was bought using the donations i have accrued so far. This is quite inspirational on its own as it will help me push further, to raise more funds to rent and setup an actual hub.
November is one month in which i will push with all my last ditch energy and going to Thailand on even a zero-budget is another evidence of it. As much as i will look to explain my projects to attendees, i will look to solidify bonds, relationships, connections that have existed or spark up new ones. More confidently now, i will seek support in the form of donations to help us set-up this Macorhard hub. This hub is very much for us and will be put to use towards 'steem growth'.
My story on steem is 'surpassinggoogle with steem'.
There is a lot we can do in a physical hub, in terms of world-adjustment and building every noble dream as the hub will seek to emanate 'brothers' and i tell you, regardless of the niche, in today's painted world, there is a rarity in the 'brother' industry.
I am not one to run away from a brother's consequence, even 'unfit me'. With the hub, i will look to gain recovery in my health and with 'fit me', we will do many beautiful things. 
'Surpassinggoogle with steem' it is.
Here is one picture of the DJI OSMO pocket: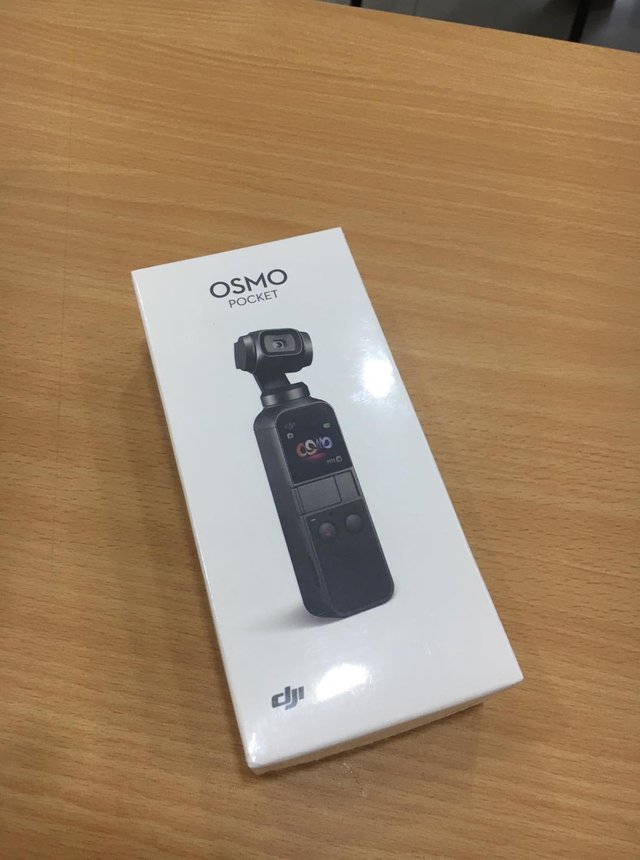 Before the hub starts, i will try to instigate simple fun interviews to generate valuable media for our projects starting at steemfest 4. 
If i have a round-table at the venue and attendees join my mini-workshop, i will look to do simple interviews with them discussing 'ulogs' at least, to create awareness for our driver 'form of content'.
I will upload this media to UloggersTV to further grow this YouTube channel and give us promotion-worthy content for use, when i have some AD-budget. 
Hahaha, that is a start!
I will not be waiting to accrue the 'desired amount' for the fundraiser before starting out with Macrohard. Macrohard is already in motion. 
Going to Thailand is not an easy feat for me. I dread leaving my dad in the Philippines for ten whole days. My heart will not be at rest even in Thailand and 'each day' but this is just something i need to close my eyes and do; one push that may just save lives in the long term.
Thinking of it all now, my heart is pounding. In the Philippines, even if i am just 30-mins away from home, my heart pounds. I am always in a hurry to get home. No one can really take care of my, not even me who understands him because i am ill but my intention and desire to love him right is so profound. My heart skips beats at even the fantasy of it. Gosh.
Jehovah help me in Jesus' name i pray amen.
Your Boy Terry
Donate To Save Surpassinggoogle
Desired funds: 6000 SBD/3500 USD. See details!
Funds raised will be used to setup a 'Macrohard' hub/office near my house in the Philippines, allowing us to emanate 'a network of brother programmers/entrepreneurs' and together, we will build all my projects, many noble dreams and help with 'steem growth'. Most importantly, i will be able to attain a recovery in my health, while taking care of my dad, who is ill, loving him better. 
You can contact me via 'comsilbronze4@gmail.com' incase you want donate and you would like other convenient ways to donate than those listed.
Note: You can also vote the 'steemgigs' witness here and support my SPS proposal to 'fund the set-up of a Macrohard hub via steemconnect here