FOCAL SCRIPTURE
Luke 6:38
Give, and it shall be given unto you; good measure, pressed down, and shaken together, and running over, shall men give into your bosom. For with the same measure that ye mete withal it shall be measured to you again. Vs 38
From Luke 6:38, we understand that it is when you give that something will be given back to you. There is a divine principle that works for anyone who is willing to give. The devil knows this and has applied this same principle and obtained results from it.
For instance, when he took the position and authority of being god of this world from Adam, what did he do? Did he say: Relinquish your position and authority over the earth to me so that I can now be in charge of your domain? No! all he did was to offer him the forbidden fruit. As soon as Adam received and ate the fruit, he sinned against God. The devil jumped up and started to quote that since he is now a sinner, he could no longer retain what he got in holiness. And since it has already being given to him, he has the right to receive his harvest.
The devil played a smart card and so he quietly collected form Adam the power, dominion and authority God has bestowed upon mankind. From that moment, the devil began to use mankind's authority to torment, trouble destroy. Kill and terrorize the whole of the human race.
Form that time, the devil has been using the power as a tool to overcome men and taking over their souls.
And the only way the power could be regained was either forcefully by God or engaging the devil on a level of playing field and defeating him.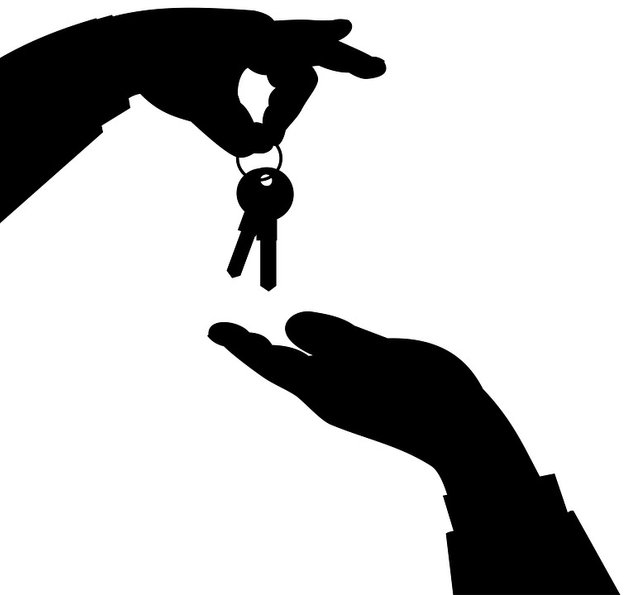 image source
This was why Jesus had to come as a man to rescue mankind. He came and took our pain, he was bruised for our transgression and he submitted himself as lowly as a servant for mankind to be saved.
He was caged. Chained and he became a slave for us, so that we would in turn be freed
The devil thought of tempting Him with the same power he used on Adam and Jesus said, I have come to recover what you stole from mankind
And for him to be able to recover the power from the devil, he had to give something for an exchange, so He gave His life up for that.
He became a lowly servant, He humbled himself as an exchange to recover the power the devil got from Adam the first man.
He got the keys of Hades and of life and gave to us in exchange for His precious life and that is why we have victory in Christ Jesus.