KEEPING YOUR HEART IN THE RIGHT DIRECTION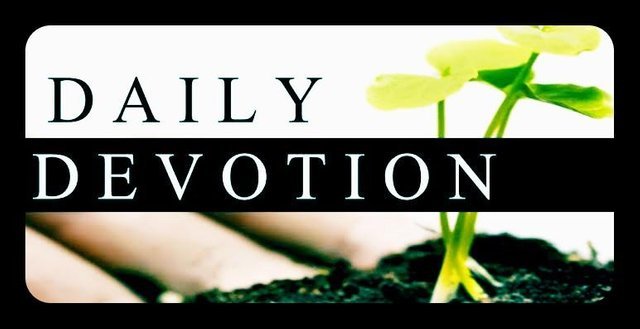 1John.4.5 -6, "They are of the world: therefore Speak They Of The World, and the world heareth (listens to) them. We are of God: he that knoweth God heareth us; he that is not of God heareth not us. Hereby know (recognise) the spirit of truth, and the spirit of error (deception)."
What is the Spirit Of The Lord God Telling Us?
The World Has A Language! The people who belong to the, Christ-denying world, speak from the viewpoint of the world and the world listens to them.
Yet, We Who Are Born Of His Word, who are no longing living the life we received from our parents, but of His Spirit (Ephesians 2:20, John 6:63,); come from God and belong to Him. Anyone who knows God understands us and listens. The Person Who Has Nothing To Do With God Will, Of Course, not listen to us. This is another way of testing the Spirit of Truth from the Spirit of Falsehood.
🕊 That Is Why When Spiritual Men Speak, They Don't Make Sense At All.
You are sick, feeling the head aching, and someone is telling you to say, I Am Healed In Jesus Name.
How Can You Cancel A Debt With A Debt For The Case Of Elisha And The Widow Whose Two Sons WERE BOUND TO BE TAKEN TO PAY A DEBT? He enquired of her, What Do You Have In Your House? She said nothing except a pot of oil. Elisha Tells Her & Her Sons, Go Borrow Containers From The Neighbourhood As Many As You Can, "BORROW And NOT A FEW," Fill them with the Oil in the Pot! Sell It And Pay Your Debt? (2 kings 4:1-7).
Please, don't blame the spiritual men. They Are Just The Mouthpieces Of God the Father. God will never start you before he has finished you! He will never start you before has finished your future! He never creates the Present (Pre-Sent) before creating the Future. He lives in and knows the Future, therefore he is never moved by present.l
Your Future Is God's Past! The reason he declares "The End From The Very Beginning." (Isaiah 46:10, Rom 4:17b).
What Spiritual Men (Male & female) Speak Is Spiritually Discerned, Comparing The Spiritual Things To The Spiritual.
1Cor.2.12 -13, "Now we have received, not the spirit of the world, but the spirit which is of God; that we might know the things that are freely given to us of God. Which things also we speak, not in the words which man's wisdom teacheth, but which the Holy Ghost teacheth; comparing spiritual things with spiritual."
We are in the world, but we are not of the world. The world is a system.
James.4.4 - "Ye adulterers and adulteresses, know ye not that the Friendship of The World Is Enmity with God? whosoever therefore will be a Friend of the World is the Enemy of God."
Saints, the earth is not our home. But, that does not mean we are just passing through it! We have to dorminate it with the culture of Heaven. We Are Ambassadors Of Christ (2Cori.5:20-21). Home For A Christian Is A Place We Stay With God. It Is The Presence Of God. It Is Having A Relationship With God.
No wonder, Jesus Cried On The Cross When He Was Separated By Sin From The Father; "Eloi, Eloi, lama sabachthani? which is, being interpreted, My God, My God, Why Have You Forsaken Me? (Mark 15:34). For the first time in his life, He addressed His Father, "MY GOD" and not Father!
He used to refer to God as his father all the time. He said statements like: Whatever I See My Father Do, I Do (John 15:19). I seek not my own will, but the will of the father who sent me (John 15:30). My meat is do the Will Of My Father Who Sent Me. In John 17:1, ...Father, the hour is come; glorify thy Son, that thy Son Also May Glorify Thee.
It is only those who are separated the father's Presence, who call him GOD! Those who do not have a relationship with him. Those who are dead to Him! God's eyes are too pure to look at sin (Habakkuk 1:13). Jesus not only bore our infirmities (sins) but also became sin himself (2Cori 5:21). He Was Separated From The Presence of the Father By Sin When He Died In Our Names!
👉🏼 The reason Jesus cried out, My God, My God, why have you forsaken me? Those who have a Relationship with God, Call Him Father; while those who don't have a relationship with Him, Call Him God!
I remember years ago in High School, I found it weird when I would refer to father as God! And I Didn't Know Why? But I would feel like when I called God, It Was Like Saying, He Was So Far From Me! Onetime, I enquired of him why I felt so whenever I called him God? I don't remember what he said to me then. But till today, I find it weird to call him, GOD.
🤔 I know someone will ask What About When He Said, "With Men It Is Impossible, but not with, God: for with God all things are possible?" (Mark 10:27)
Well, sometimes you are around people, and by the spirit you know that they won't understand what you mean when you say, Father. Most religious people miss it when you say, "Father" until you add "God", Father God. Like to a catholic person, Father Could Mean A Priest.
But in this case, Jesus used the Word "God" instead of father because all people where created and purposed by God the Father! In other words, When Any man joins With God by believing in His Heart What God's Says, They See God Work!
Matt.5.8 - "Blessed are the pure in heart, for they shall see God."
A pure heart is one with Hope, Faith And Love (1Cori 13:13). And an Impure Heart (spirit) is one which is Hopeless, Faithless, And full of Hate.
Jesus told us if remember at altar while you are yet to offer your sacrifice probably of praise, worship, prayer etc., that there is someone you angered, hurt, annoyed with; go seek forgiveness before offering you sacrifice. This is so because, Your Prayers Will Be Hindered!
There are some folks who are stuck where they are because of; unforgiveness, holding someone or holding to the past. This could be one reason of unanswered prayer in your life. The reason things are the way they are in your life.
💍Here Is The Secret:
Father God Is The God Of All Flesh, But He is not the Father Of All Flesh! (John

He Is The Father Of Lights, Father Of Spirits. (James 1:17)
👁 John 8:19, "They said to him therefore, "Where Is Your Father?" Jesus answered, "You know neither me nor my Father. If You Knew Me, You Would Know My Father also."
CONFESSION
Precious Holy Spirit, Thank you for always Revealing the Person Of Jesus To Me. My Heart Is Overwhelmed By Joy, Peace And The Love That You Have Poured Into My Heart.
Precious Jesus, You Are All That I Have. I Cannot Live Without You. There Is No Life Without You. There Is No Light Without You. Lord, You Are All That I Have. You Give Me All That I Need. MY FUTURE IS IN YOUR HANDS. In You O Lord, Right Hand Man Of The Father, Are My Pleasures Of Life.
Jesus, You Are The Way, The Truth And The Life. Jesus, You Are My Life. I Am Grateful That You Gave Me All In Yourself. You Are My All In All.
Further Study:
🤓 John.1.38 - Jesus turned and saw them following and said to them, "What are you seeking?" And they said to him, "Rabbi" (which means Teacher), "Where Are You Staying?"
🙏 John 7:34, "You Shall Seek Me, And Shall Not Find Me: Where I Am, Thither You Cannot Come."