God knows his creation perfectly and among his creation we are human beings if someone knows perfectly every organ, muscle, nerve, mind, thoughts, heart ... of us that is God.
No one knows us as He nor we know ourselves as God does because the Bible says that even our hearts are deceiving and who will know him?
God believed us knows us and knows everything perfectly about you and me from the womb of our mother before we were born and God knew us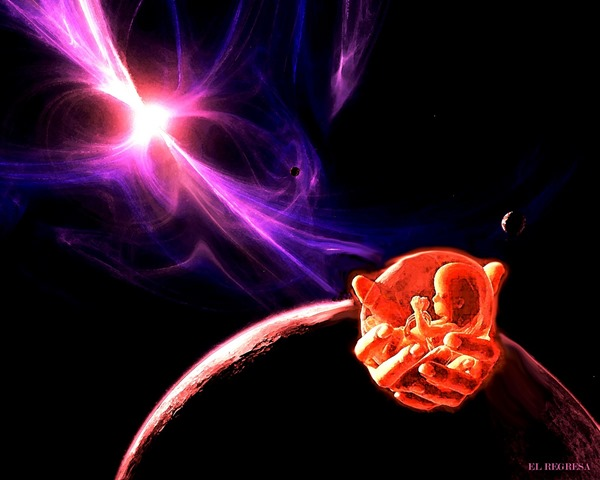 Source
Psalm 139: 1-13
To the main musician. David's Psalm.
139 O Jehovah, you have examined me and met me.
2 You have known my sitting and my rising;
You have understood my thoughts from afar.
3 You have searched my walk and my rest,
And all my ways are known to you.
4 For the word is not yet in my tongue,
And behold, O Jehovah, you know it all.
5 Behind and before you surrounded me,
And you put your hand on me.
6 Such knowledge is too wonderful for me;
High is, I can't understand.
7 Where will I go from your Spirit?
And where will I run from your presence?
8 If he goes up to heaven, there you are;
And if in Seol I made my stand, behold, there you are.
9 If I will take the wings of dawn
And I will dwell at the end of the sea,
10 Even there your hand will guide me,
And your right hand will grab me.
11 If I said: Surely the darkness will cover me up;
Even the night will shine around me.
12 Even the darkness does not hide from you,
And the night shines like the day;
Darkness is the same as light.
13 For you formed my bowels;
You made me in my mother's belly.
14 I will praise you; because formidable, wonderful are your works;
I'm amazed,
And my soul knows it very well. (RV1960)
God knows everything about us and his majesty and omnipresence is present in all his creation because he also says his word that the word is not in our mouth when God already knows what we are going to say.
God is majestic and wonderful and his power has no limit. The psalmist alludes to the majesty of God by presenting with sublime beauty the attributes of God omniscience omnipresence and omnipotence.
Having knowledge of the majesty of God is extremely wonderful because many people do not have the privilege of knowing him.
In this case the psalmist highlights how wonderful it is to know his attributes and affirms that such knowledge is so great that his human understanding passes.
And this really happens in someone who perfectly understands the greatness of God in the universe and in all creation.
God really longs for each of his creation to examine his word faithfully and to give him the courage he deserves to be able to recognize his love for humanity and his power in those who sincerely seek him.
God yearns that we can come to his presence and we can recognize the great sacrifice that He made on the cross of Calvary to give us salvation and we can live in gratitude before his presence giving him the true value in addition to recognizing his beauty his mercy for the children of the mens.
He longs for us to praise him with knowledge because He is our creator and we praise the wonderful work he put at our feet.