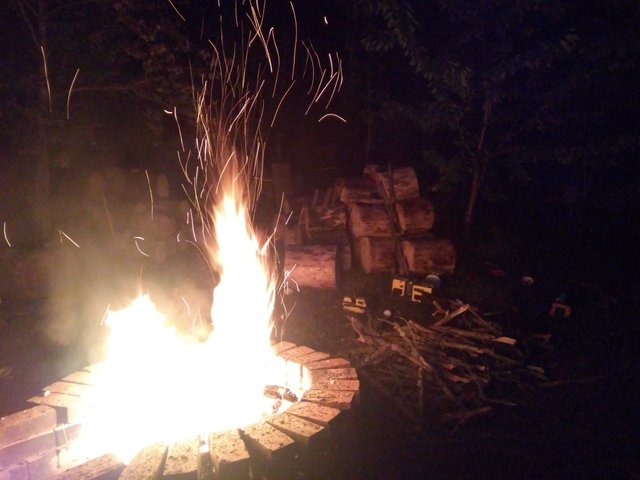 Good day yesterday! Our First Cub Scout Day Camp went really well. J had a great time and got to try out a bunch of activities. Fishing, bb gun, archery, sling shot, games, fires and dutch oven cooking. It was a bit chilly but warmed up as the day went on.
J got this branded wood slat. There was a station where the kids get to watch them brand the wood and scream "YEEEE HAAAWWWW!!!" when the wood caught fire from the heat of the brand. I put a label on the back for dating and will be drilling a hole in the top so he can hang it up in his room.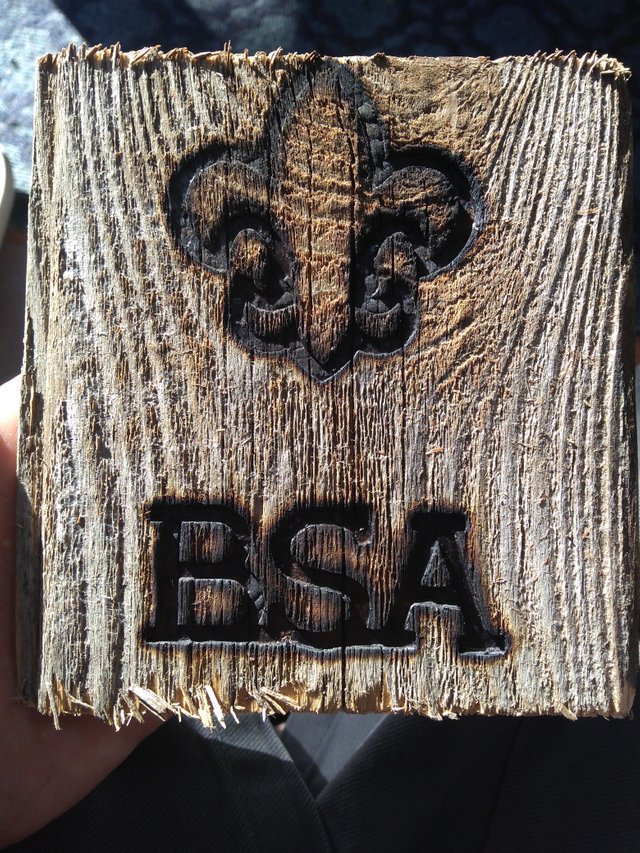 In the evening I was splitting some firewood and decided a camp fire sounded good. Luckily there is a shit ton of tree debris from my monster tree I cut down, and it is all right in the yard. J helped me gather up a bunch of branches and sticks and we got the fire burning nice and hot. The thing is still hot this morning so I will get it back going for the day in a little while.
I am finally feeling a bit of accomplishment with having cut all the trees down to rounds. Even though the splitting is towering over me, it feels good to have the trees to a manageable size. It sucks staring at full trees on the ground, not being able to split them and move them.
Today I go get grain soon, then maybe get hay mid day, and I have to clean out the garden of the dead plants. The sheep will be extra happy to have the dead bean plants to munch on.




14584

Daily Activity, House Chores, Play with kids/grand kids, Walking, Weight Lifting, Yard Work