For game developers #ScreenshotSaturday is a weekly event where they post screenshots of their WIP games. I'm a gamer so I'm doing a series of posts where I post my weekly gaming adventure!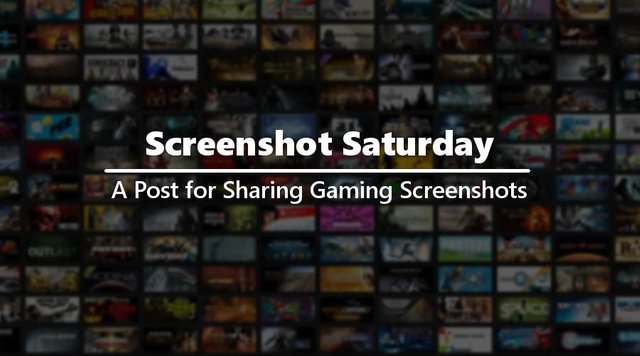 While I played few games this week, I didn't have any game as my main since I finished CoD: Modern Warfare last week. I played a bit of Final Fantasy VII preparing myself for the Remake and read the short Visual Novel Carpe Diem: Reboot. I also played Yu-Gi-Oh: Duel Links trying for Bakura unlock missions but didn't achieve the three of them.
---
Weekly Steemmonsters Update:
I played a lot of Splinterlands, won some duels, lost others. It wasn't a good week because I had daily quests for Splinters I don't have (except the starter cards,) TWO DAYS IN ROW! The last season Rewards weren't memorable either.
---
Final Fantasy VII
The Remake is less than three months away. I decided to replay this awesome game. Final Fantasy VII graphics may aged poorly but the experience at whole is still enjoyable... Or maybe my Nostalgia glasses are at work.

Nice to know they didn't change the mis-translation from the PS1 days.

Aerith/Aeris' first interaction with Cloud. I can see it in my head with the Remake's graphic!

Now I think about it, Midgar is so massive! No wonder they're making a whole game to expand on this one City.
---
Carpe Diem: Reboot
I got this Visual Novel from one of IndieGala cheap bundles.It's a sequel to a 30 minutes long original VN I already played. I wanted to see what will happen with Ai and the unnamed protagonist.
I read Reboot for half an hour or so until the first plot twist. I loved the dynamic of the relationship between the hero and the AI he made. I got surprised by his 'birthday present.' Finally, I say they nailed it with the voice acting!

When your Significant Other is a Computer Program. Relatable, but sad...

Me too! Depending on the size of the meal!

The sandwich is so delicious even the PC wants to try it!
---
Yu-Gi-Oh: Duel Links
How it could be a #ScreenshotSaturday by ahmadmanga without mentioning the good old Children Card Game? I didn't do much this week and I'm still at the Original Yu-Gi-Oh world, but I do have some screenshots:

Mokuba beats up Bakura... That's new~

Jaden went through "hell" to learn this. No kidding!
---
So, that was my Week!
Despite claiming taking a break, I made six posts like usual this week. Though I didn't spend most a lot of time in them and while they got curated, I had less earnings than usual. I want to become better Writer/Reviewer so I've been reading on how to write better too.
Thanks for reading~
How was your week in Gaming?
Do you have some screenshots or stories to share? Please post them in comments. I'd love to see them~
---
All screenshots are taken from their respective games by me.