This is my entry for the Secrets of Organ Playing Contest Week 57.
I'm playing Johann Gottfried Walther's 3rd movement from his Concerto in B minor. A few weeks ago, I presented the 1st movement from this concerto at my local church. The middle movement is an Adagio and very beautiful—though it probably isn't as suitable for a contest piece. Although "what sounded the most interesting and best performed to you" is quite subjective, I think presenting the final Allegro movement is much more enjoyable to the masses!
The sheet music is available on IMSLP if you'd like to follow along whilst listening.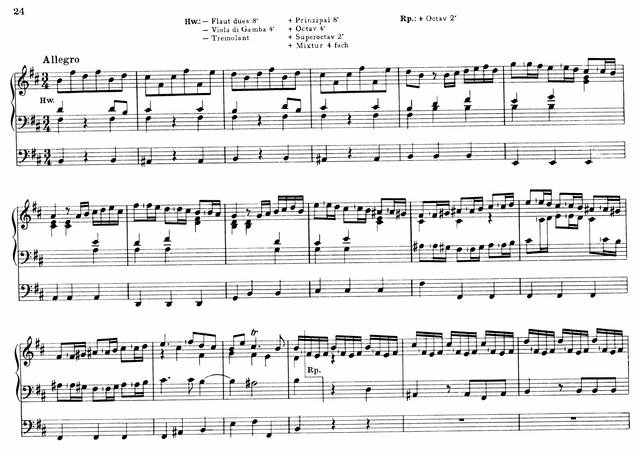 This was recorded on the Henry Willis organ in Salisbury Cathedral (England), using the Hauptwerk VPO software.
---