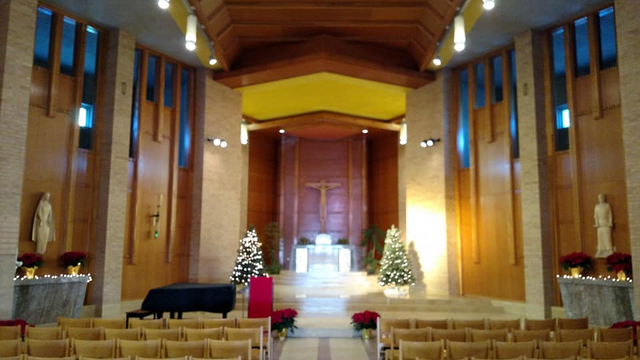 First day of not having to give classes for December! I still have a couple of finals to do and grade some papers. No rest yet, but today was wonderful as I could get other things done.
I woke up this morning and decided that I was going to need to go back to sleep. My dog had other ideas though, as he howled at me until I came into the living room to keep him company. C'est la vie. I spent the next couple of hours processing dues cards for the Masonic Lodge where I am secretary. Finished 42 of them today. At 1 pm, I went up to work to print out some materials, check emails, and do some other things. At 2 pm, I returned home and practiced piano for two hours. I then went out and purchased envelopes before going to the church to set up preset registrations for Sunday. Dinner at lodge began at 6:15 with our monthly meeting at 7. And that brings me home. Productive day.
At the piano, I spent most of the time working on accompaniments for concerts in the next week. I am playing on four separate concerts between now and : tomorrow is my workplace college choir concert. Next Thursday, I am playing for a local high school choir. Next Sunday, I am playing a 30 minute organ recital at the church I work at followed by a large scale concert at a local Lutheran church. At the Lutheran church, I get to play piano and organ and even some harp parts--although on a keyboard. So I worked on those pieces. I also was able work on Chopin Op. 10 No. 4, fourth page. Taking one beat at a time, being sure the fingering is correct and speeding it up.
At the organ, I ran through the pieces for Sunday--Bach's In Dulci Jubilo BWV 729 and Cooman's Basque Noel Variations. Made sure that the preset buttons were all ready to go, as I won't be able to get over to the church tomorrow afternoon.