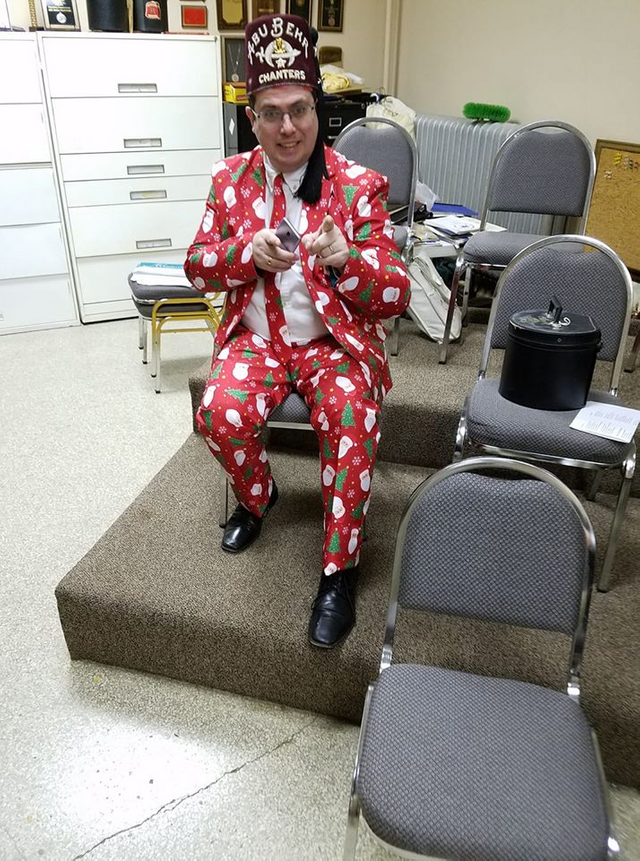 Lots of music making today. It started with a bagpipe lesson for which I was woefully unprepared. But I did not want to let my teacher down. It was not a fun half-hour and actually did some backward movement in my progress. I will do better! I then went to play piano for the Abu Bekr Chanters Unit at the Christmas party for children. Played for about a half hour of caroling. I came home for lunch and watched an episode of the BBC version of "Sherlock". I practiced piano a little bit before going up to the school to record the Secrets of Organ playing submission for week 49.
I then worked on a version of Joy to the World for a little while before practicing my prelude and postlude for tomorrow. In the evening, my school did their Christmas at Briar Cliff concert. A bit long, but it is over. The audience seemed pleased with it. That led up to 9 pm, and here I sit at the computer before going to bed.
https://steempeak.com/secretsoforganplaying/@jeremyowens9501/secrets-of-organ-playing-contest-week-49-submission-carson-cooman-s-variations-on-a-basque-noel
On the piano, I mostly worked on accompaniments for things coming up in the next two weeks. I have three concerts between next Thursday and Sunday. Feel pretty comfortable with all of them.
On the organ, I worked on In Dulci Jubilo BWV 729 and Cooman's Variations on a Basque Noel.