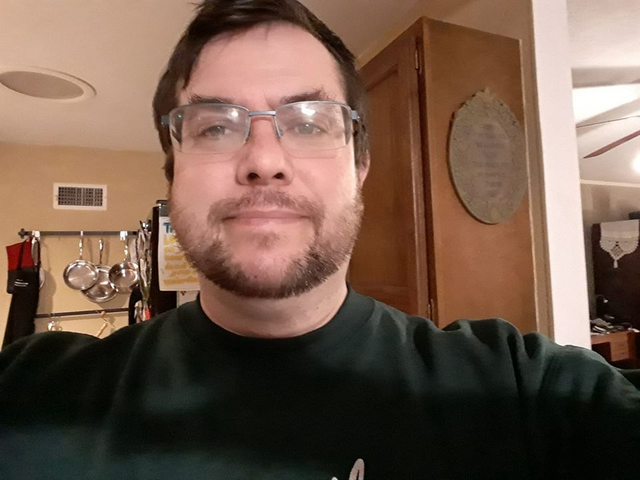 Day 18 of beard. I am finally feeling comfortable with it.
We had a snow day yesterday (blizzard conditions so no traveling). I stayed in my pajamas all day and played video games. It was glorious. Today was back to the grind stone. I made it to practice organ this morning and recorded my Secrets of Organ Playing submission. You can find that here:
https://steempeak.com/@jeremyowens9501/secrets-of-organ-playing-contest-week-55-j-s-bach-s-helft-mir-gotts-gute-preisen-bwv-613
I then went to a movie with a friend. 1917--about a message courier in World War I. It feels like a two hour continuous experience as most of the film was done in REALLY long takes. It was beautiful. I then came home and planned on shoveling off our walkways, but someone had come and done it for us. So, I got to project two, which was to clean up papers and stuff that had cluttered around the basement desk. It looks much better now. Made dinner of pork chops, apples, and coleslaw salad. Going to watch some British Sit-Coms and then get to bed early.
On the piano, I worked on Beethoven's Op. 69 Cello Sonata, a piece I hope to play at the end of April on a chamber music recital.
ON the organ, I worked on BWV 613 to make sure it was at tempo. Then I recorded it. I also worked on BWV 614 and 615, Buxtehude's C major Prelude, Fugue, and Chaconne, Guilmant's Op. 39 No. 3, and Mulet's Carillon Sortie. Mostly worked on registering them on the organ at the church for a recital tomorrow.