Our piano hasn't been tuned since... forever. It was @laputis' piano before we met, of course. She graduated from the art gymnasium playing on it. She practiced on it during her studies at the academy of music. Over these decades the pitch of the piano went down exactly half step. It started interfering with her memory of normal pianos at her work. We wanted to get it tuned for a long time but we procrastinated a lot. But recently @laputis decided she will start creating an ear training and harmony course for our online students and so it seemed like a perfect time to tune our piano.
So yesterday I brought Darius Narmontas, a colleague piano technician from @laputis' school to tune it. Since the instrument hasn't been tuned for a long time, he said he might need to come over next week to finalize the tuning.
The first thing he did after checking the initial tuning was to vacuum the dust under the keys. It was interesting to see how the inside of the keyboard looks like when you remove the keys. There was a lot of dust, as you can imagine. We have never cleaned it so I brought a little vacuum cleaner from upstairs and with the help of a small brush he removed all the dust.
Our piano technician is very methodical, has tons of experience tuning hundreds of pianos at school and all over the town so he was very quick and strategic about everything. I observed how he arranged the keys in packs on top of one another before vacuuming and then put them back in reverse order.
Then came the tuning phase. He had this tuning instrument which he used to turn the strings one by one. But as you know, pianos have double and tripple strings so he muted the additional ones while he worked on the others.
He tuned in perfect fifths by ear. I imagined he would use an electronic tuner but he is that good that he is quick enough to not need it. After around 90 minutes he was done and I took him back to school. In all the amazement (or maybe because I didn't want to share), I forgot to offer him a cup of tea and some Christmas sweets... I appologized for this in the car but of course, he is such a nice man that he said he still feels energized from the coffee at school (@laputis wasn't happy about this).
He promised to come over next week to finalize the tuning and to adjust the mechanics a little bit. But in general he said the state of our piano is quite good and it holds tuning very well. He was glad we are keeping the instrument hydrated by keeping a jar with water inside.
I asked how often does he recommend tuning it and he said, factory recommendations are every 6 months but in his opinion once a year is enough, around this time of year, when there is heating and the seasons have changed recently.
Before writing this post, I just played a suite in G major by Cesar Franck from L'Organist on our piano and it sounded very nice. @laputis even gave me a little applause. Of course, I had to ask for it...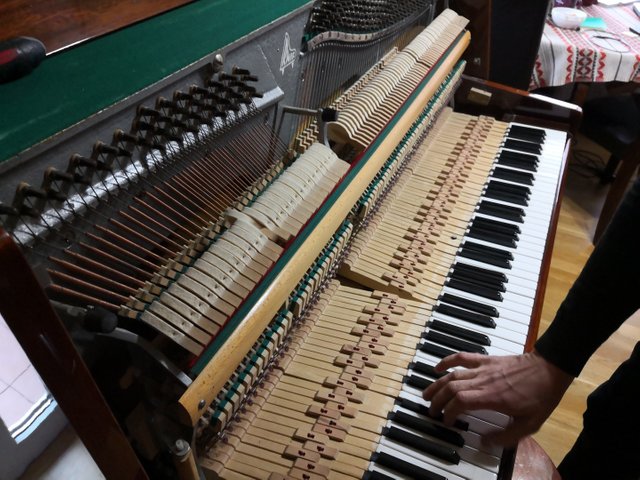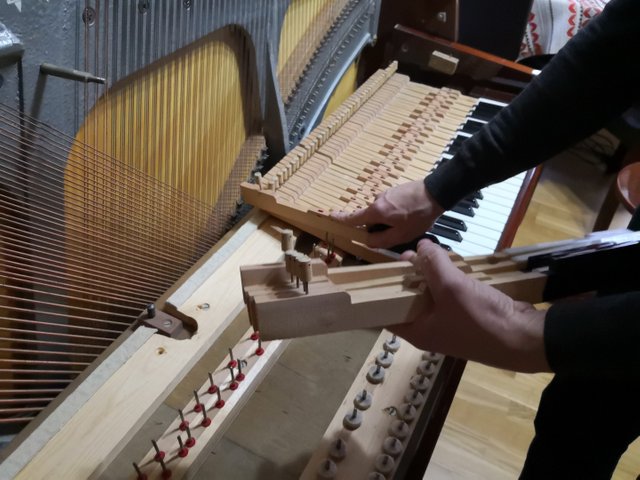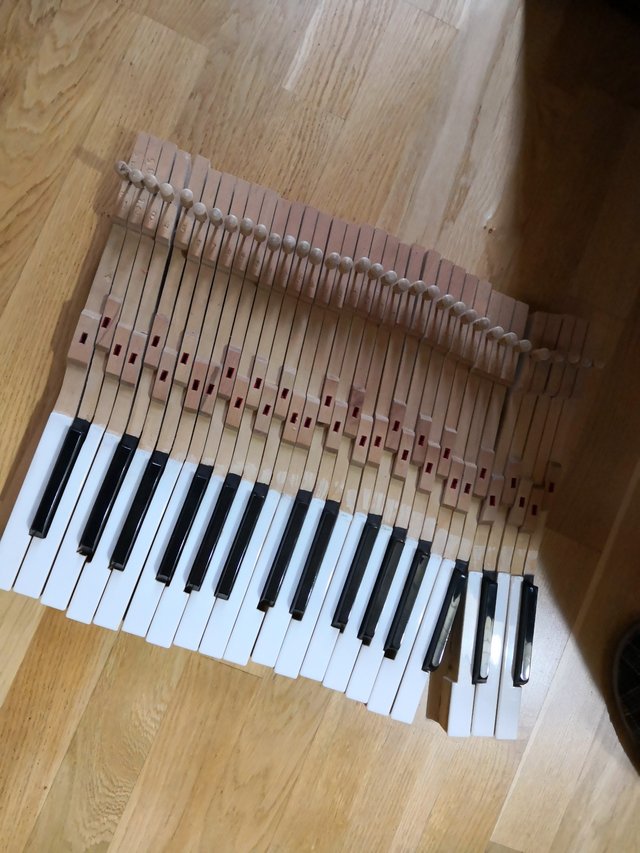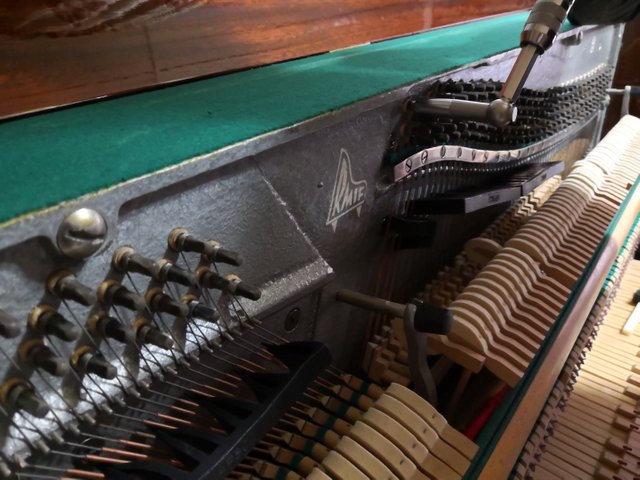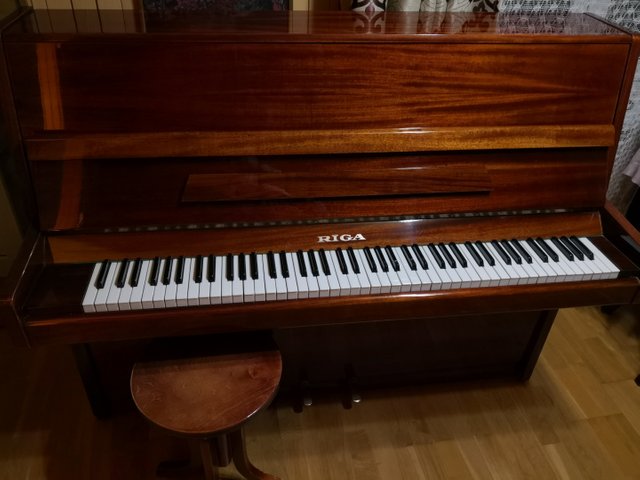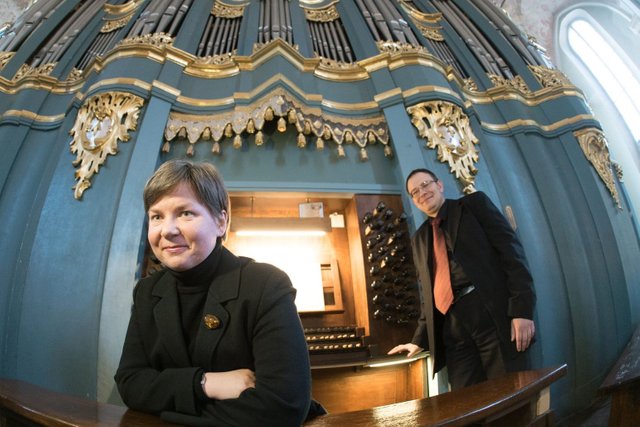 ---
Check out my Secrets of Organ Playing books:
https://amazon.com/author/vidaspinkevicius
---