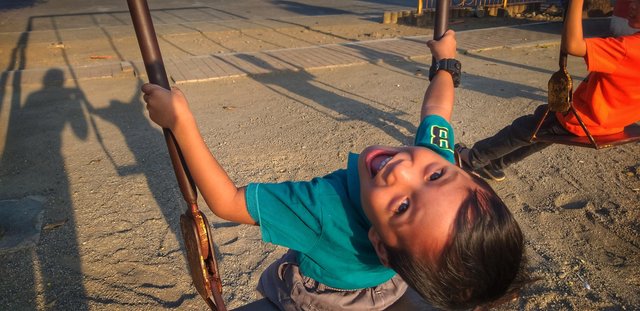 A playground would never come to life without kids using it. So my playground shadow of a swing for this week's #shadowphoto has my little one on it.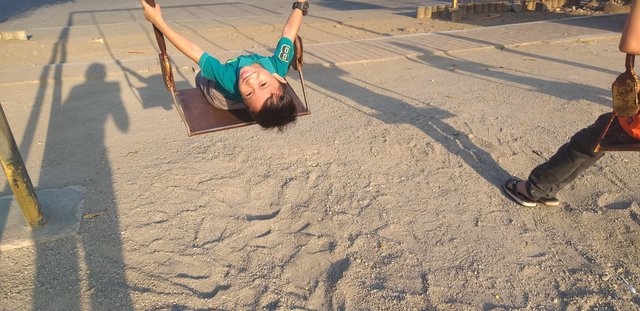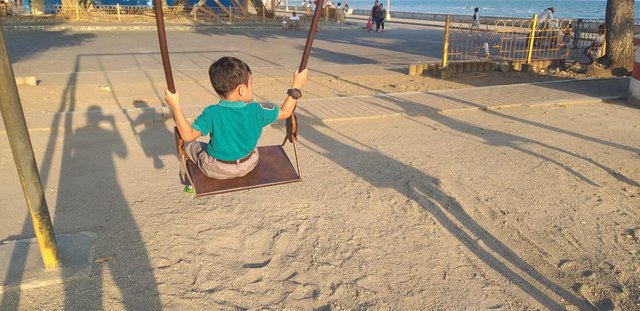 He had the time of his life when he was on this swing. We were here for almost an hour, I think, trying every position he can think of--sitting, standing, and some moves in between. And I had fun taking pictures, thinking that I may use this sometime in the future. I have never thought that that "sometime" would come along pretty soon.
==========================================
This is an entry to #ShadowPhoto Contest Round 81 - Playground Shadows, created by a dear friend @melinda010100, and will be hosted by @nelinoeva this week. Thank you so much for this fun theme.