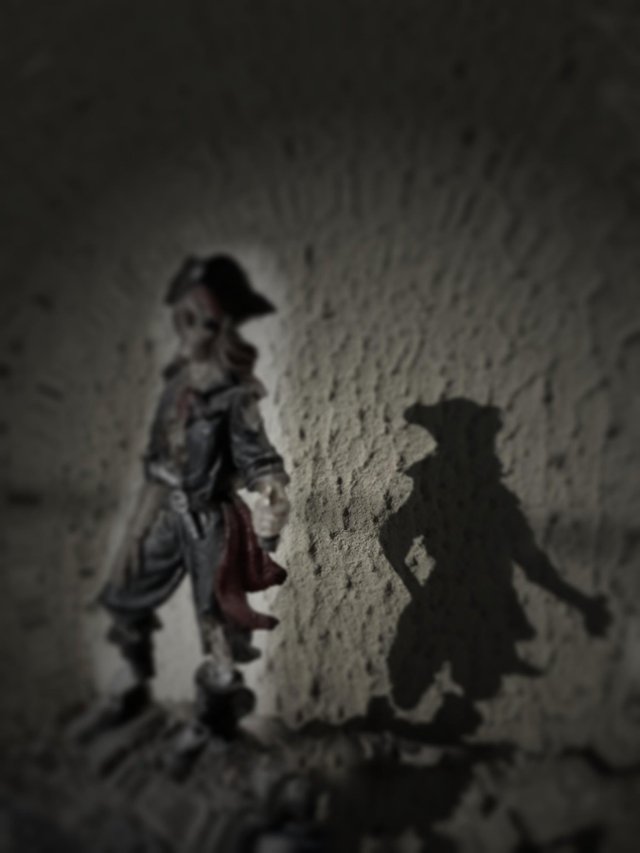 Shadow Photo Contest goes scary. Yes, it is the week when we can show scary shadows and I was scratching my head what kind of photo to present.
Let me tell you first that Halloween is not a holiday so popular in my country. We call it imported holiday as now you will find decoration and treats related to it, but it is not traditional.
So, I remember I had a small figure of the skeleton pirate and taking advantage of the sunny day I made a photo of its shadow. It looked bland and I turned to the applications and web sites for creating something more that can be either scary and original.
Now I have the problem of choosing the image for the entry. I will show all I have made and finally I will choose the one for the contest.
First is the image in black and white with negative mirror.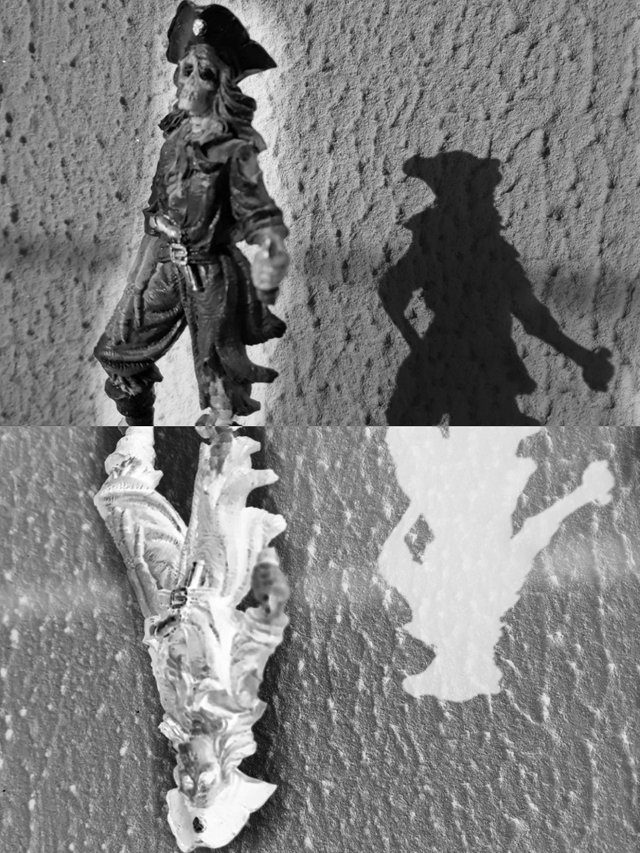 Second one is again in dark colours.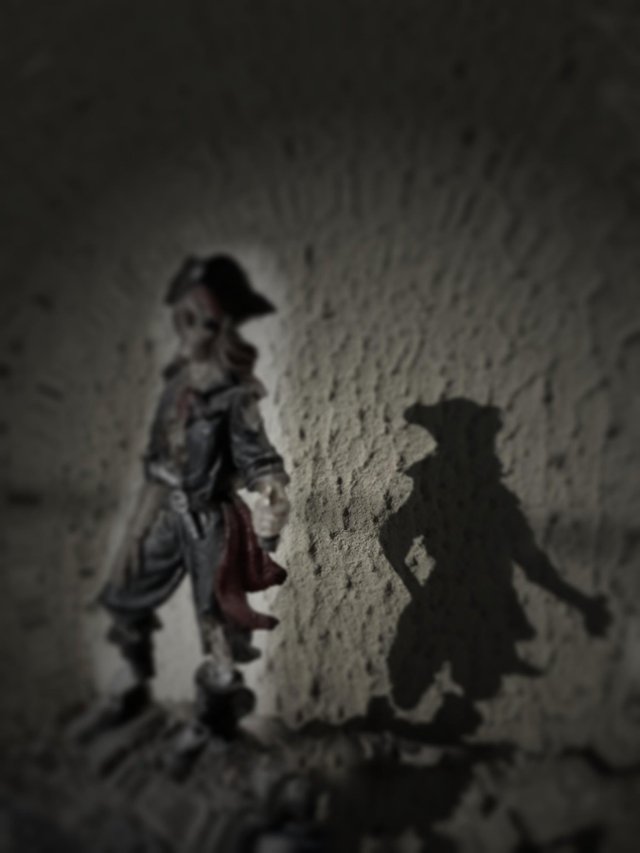 Both images made with MirrorLab app.
Then I turned to the Deep Dream Generator and I came with two more images.
The first one is again following the black and white pattern.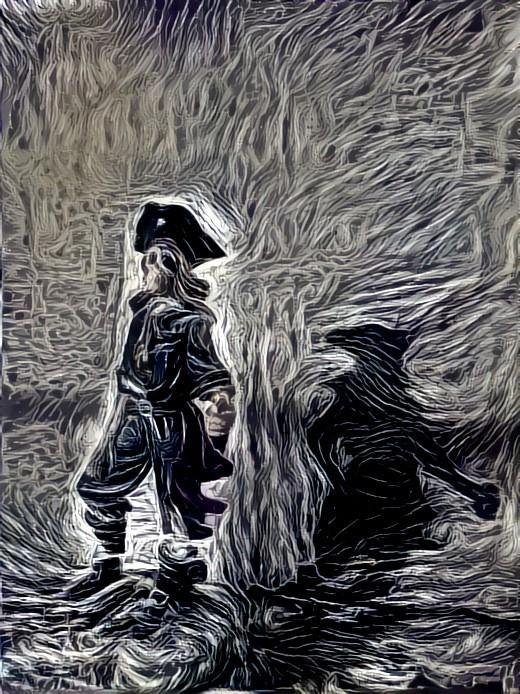 While the next is more weird than spooky.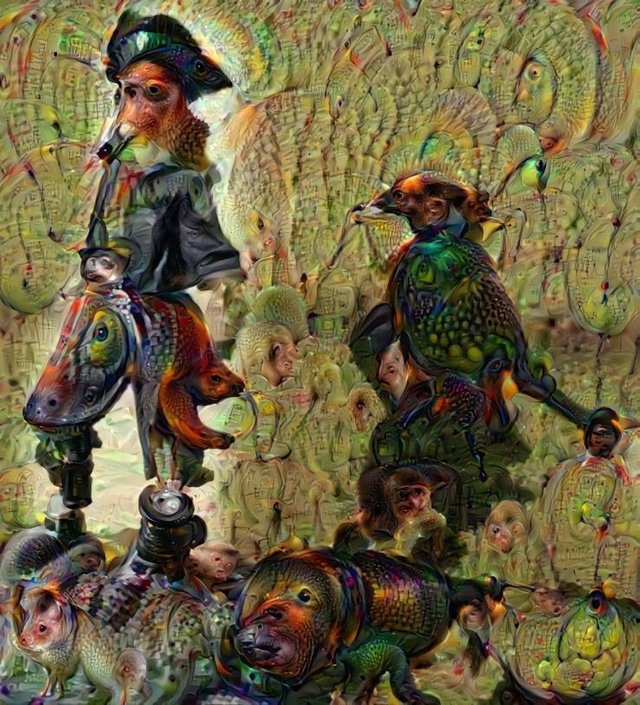 And in the end the original photo with a touch of edit.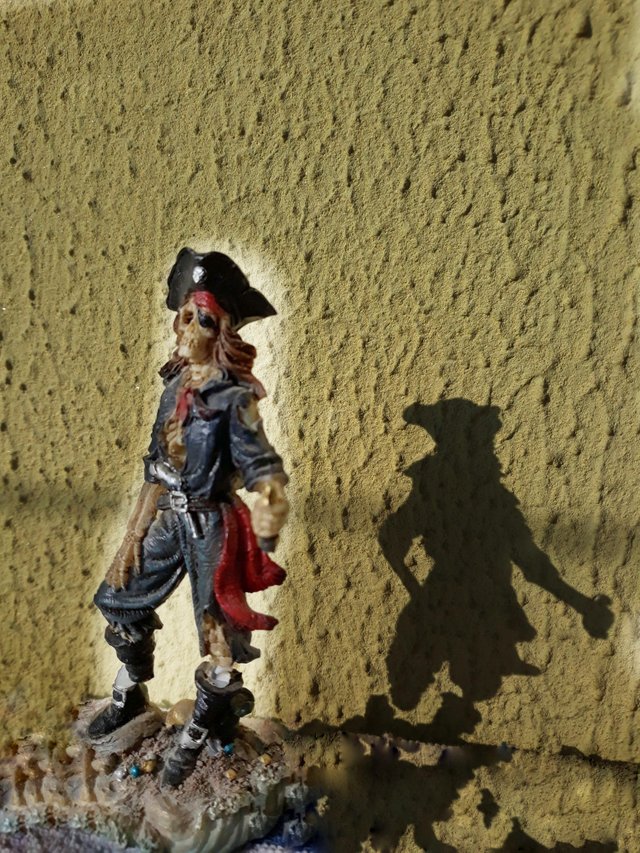 Now the question is which one to present as an entry. Are they scary enough?
Perrhaps I will go with the second one. So I put it in the beginning of the post to be as a thumbnail as well.
How about you? Which one you like more? I am curious what you think.
The Shadow Photo Contest is run by @melinda010100 and this week host is @shasta.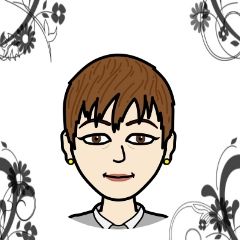 Thank you for visiting.
If you like to share your thoughts you can leave a comment.

Street name created by @otage

info@esteem.app
🌐eSteem.app | 👨‍💻GitHub | 📺YouTube
✍🏻 Telegram | 💬Discord