I went to an exhbition the other month, it featured some artists who used rattan to make daily objects, but are an art in itself. These two chairs were the focal point and were displayed at the entrance. If you look closely, you'll see that one of the front legs are slanted. That allows the two people sitting on them to face each other closer without the legs obstructing the distance.
The chair was beautifully designed, I just wished they weren't on a stand otherwise I expect the shadow to be even more outstanding.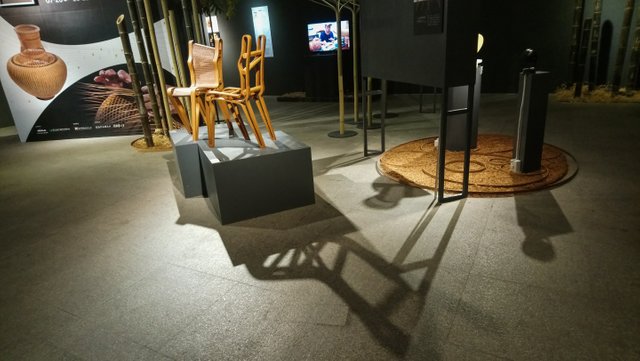 This is my entry to the Shadow photo contest hosted by @melinda010100.