---
Highlight best from the blog what happened during the week. For those who wasn't active certain days and maybe missed something interesting, so you can look here in this digest
Enjoy!
---

#1
Axeman's Travelfeed #011 - Street art colors of Tel-Aviv
Old Tel-Aviv is very contrast. One street can combine some very old 2-3 stairs houses from one side and newly built Skyscrapers from another, sometimes looks just unbelievable and unexpected for Europeans. Mainly old city is still a combination of a narrow streets with colorful 1-2 stairs houses and there we will go right now to see some fine examples, just going around the old market.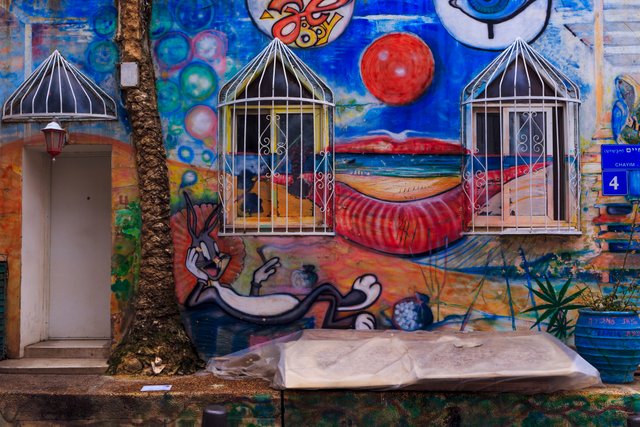 Be sure to click on the image to view full screen!

#2 International Photographic salons' AWARDS - Triangular Circuit 2018 (India)
Next pack of awards received this time from India photo salons Circuit (out of 3 salons together)
Be sure to click on the image to view full screen!

#3 WEEKLY PHOTOGRAPHIC CONTESTS WITH WINNING PHOTOS REVIEWS
NSFW Week #92
CITYSCAPE Week #33
BLACK AND WHITE Week #14
LANDSCAPE & SEASDCAPE Week #50

#4 PHOTOGRAPHY POSTS HIGHLIGHTS
Studio art portrait using natural light only (from the right). Dark painted background works very well with soft light. BW conversion brings some special feeling enriching model's emotion. Quite a standard fashion pose, but counting the age of model its very fine actually
Be sure to click on the image to view full screen!
---
Next frame from this Summer's art photoshoot near the front entry to the local sports arena. Pretty cool anime style with very well fit catana. Great model just live inside her new role. Actually that was quite a coincidence when it is appeared she actually likes swords a lot. So all the rest went just perfectly good...The reflecting geometrical background pattern works very well bringing some futuristic feeling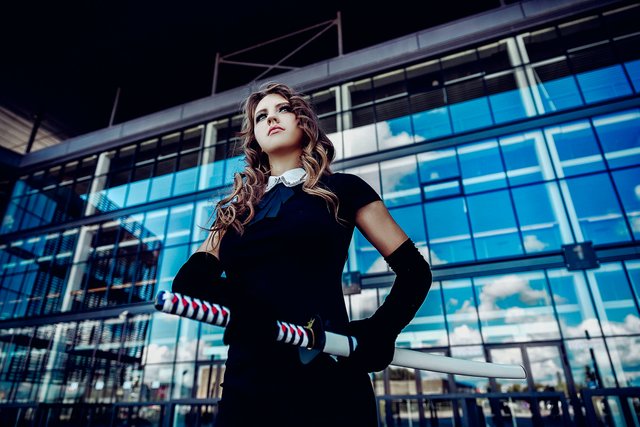 ---
Natural light art portrait shot at the wave breakers line of the gates to the port of Klaipeda. Just somewhere inbetween them...
Daytime sunlight used to get some interesting light and shadows pattern, especialy covering half face only
Some additional accessories, like amber necklace and feather found on the beach, brings much more story into the final result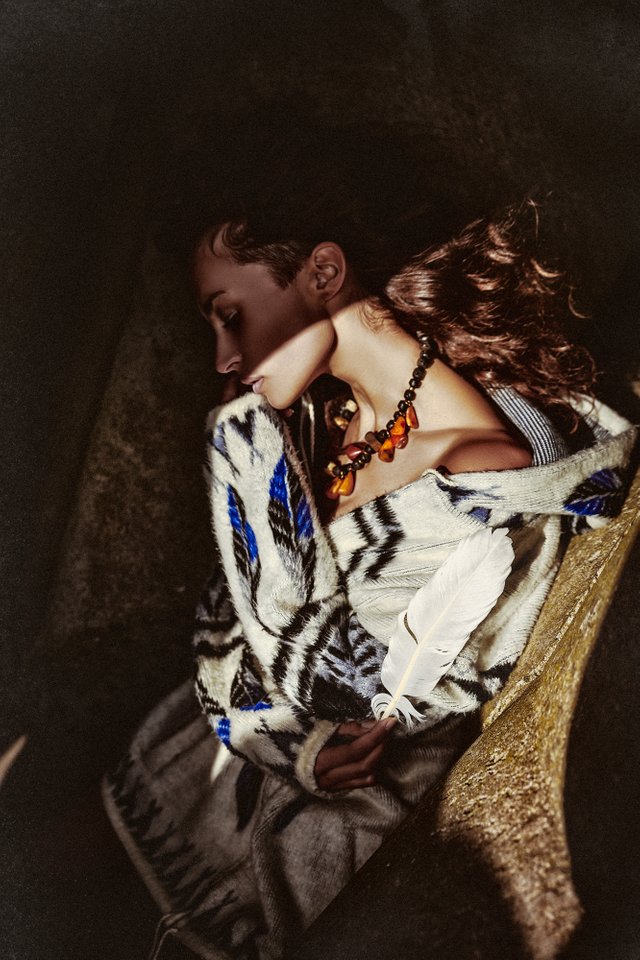 ---
Just stunning and bleeding bloody sunset at Curonian Gulf, Lithuania. Not really much to say about, scenery is a lot self speaking :) WELCOME TO HELL!!!
Wide angle lens and LEE filters as usual with camera on tripod (of course)
Be sure to click on the image to view full screen!

---
Time to time Baltic Sea is calm enough when it comes the point to try some long exposure shots. Having in mind such perfect pastel colors as this sunset, its only the matter to find nice foreground and some additional points of interest to be inserted into the frame. Or maybe even few?
So this composition of three stones worked pretty fine here, telling whole sunset symphony story...
Be sure to click on the image to view full screen!
---
#5 DON'T MISS SMALL, BUT DAILY DPOLL TOKENS AND SM CARDS GIVEAWAYS


#6 DAILY COINS SETS AND NUDE PHOTOGRAPHY YOU CAN FIND IN MY BLOG AS WELL

All photos are for sale in HQ digital format for Steem/SBD, please contact if interested
at discord axeman#3904

If any questions regarding photography settings/conditions, please comment

Upvote if You LIKE / Follow if You LOVE
...live for the moments You can't put into words...




Solely curating PHOTOGRAPHY. To support You can
Follow the Trail either directly delegate with SP

From now on You can buy my works in hi-resolution digital format for ETH/USD