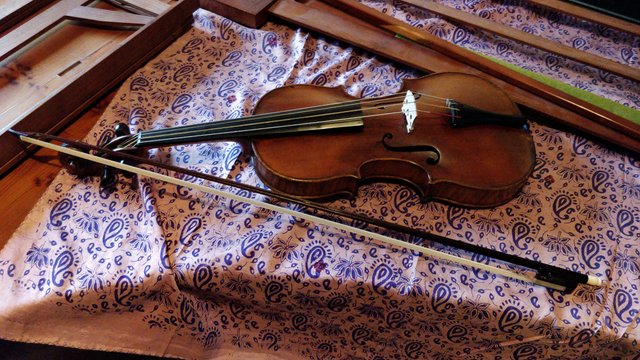 Over the course of my time on STEEM, I've had a little bit of a look at the sharing of some of my recorded music to see if this is a good platform for doing that sort of thing. Part of the difficulty with sharing music that I've recorded or performed in is the problem of ownership and rights... I tend to play in groups with more than one person, all of whom are professional musicians... and so, it is NOT okay to just record without permission and consent from everyone and then paste it on the internet! Getting consent from professional musicians is a right pain in the arse, it often involves contracts... and the right of refusal. A single refusal means that the whole sharing idea is out the window! So, not a great start for musicians who make an offline livelihood from performing...
The other problem with the STEEM platform for sharing professionally recorded and performed music with larger ensembles is the 7 day reward window. Whilst it is in place for very good reasons... the relatively short window for rewards compared to the effort and time to create a recording that will pass the right of refusal does make a negative point against the STEEM ecosystem for this sort of music sharing.
However, all that aside... I do have a few recordings that I have shared that I have full rights and permission to share... either due to the fact that they are MY personal recordings... or that I have had permission from the rights-holder to share. I do have a few more in the bag... but cleaning up and getting older recordings ready for posting isn't currently on the top of my list of things to do... that said, I really should get my arse in gear and spend an afternoon doing it... once it gets going, it is pretty fast. After all, there is no real editing involved as all the performances are live and single take recordings.
So, a quick note about myself... I'm a Violinist (also Viola and Viola d'amore). My area of specialisation is Early Music, which encompasses the performance of Baroque and Classical eras of music (there are other fields, but these are the ones that I focus upon) in an Historically Informed style. Most of the "Classical" music that you see today (large orchestras and all of that...) is the end result of the Romantic and 20th century traditions of music making... this has led to certain habits and interpretations of music being ingrained into the learning and performance of music. It does mean that when looking back upon older forms of music, you are looking back with a very different lens, which produces a vastly different understanding than that was originally intended. Thus, you get a different idea of the performance of music from what the composer might have originally envisaged. Technically, there is nothing terrible about that... but it is different.
As an analogy, think about how much language, paintings, architecture and all of the other more "tangible" forms of expression have changed in the last 400 years. Then consider applying ONLY the modern interpretations of what makes sense or is aesthetically pleasing... to me it wouldn't make any sense! You would rapidly find that Shakespeare, Gothic cathedrals, Rembrandt and the entire canon of history would need to be "modernised"!
So, without much more blathering... onwards to the showcase!

Crucifixion by Biber
The Crucifixion Sonata by Heinrich Biber (1644-1704) comes from a set of 15+1 sonatas known as the Mystery or Rosary sonatas.. These are Violin and Continuo sonatas which are based upon the 15 Mysteries of the Rosary according to the Catholic faith, with an additional Passcaglia for solo violin at the end that does not correspond to a specific Mystery. The 15 Mysteries are divided into three groups of 5, with each depicting a different stage in the story of Christ, the first five deal with the birth and early life (Joyful Mysteries), the middle five with the events around the Crucifixion (Sorrowful Mysteries) and the last five deal with the events after the Crucifixion (the Glorious Mysteries). The Crucifixion sonata, the tenth sonata in the series, is the last of the Sorrowful Mysteries, being the climactic point of the story...
The innovative part of the sonatas, is the employment of the technique of scordatura in the composition of the sonatas. Scordatura is the technique of purposely "mis-tuning" the violin such that it holds a different tuning system to the regular fifths that you have on a normally tuned violin. This introduces a new and different set of resonances and possible chords that are possible, and applies a different colour to the sound of the instrument... scordaturas that employ sharper tunings will sound more bright, with scordaturas that employ flatter tunings will sound much more mellow. It is a technique that was more common in the Baroque age of Western music, and it is a lost technique among "Classical" musicians of the modern age.
Some of the sonatas employ a very bizarre tuning, with some physically crossed over strings... and others use strings that are a fourth or a third away from their normal regular placements, which means that the strings are under vastly different tensions to the normal settings. Needless to say, performing the complete set of sonatas in a single concert (or even a single day...) is an interesting exercise in violin logistics... Normally, I would use at least 3 violins, with one being the used for the current sonata being performed... with the other two settling into the tuning (gut strings take some time to stretch and relax into the correct tuning) for the next two sonatas!
The Crucifixion Sonata only requires a relatively tame re-tuning of the top e string down to a d. So, only a small step of a tone, with the rest of the other strings staying in place. This makes it a great choice for me to have on hand as an showpiece for concerts... it is a pretty flashy and fiery piece, so it is always a piece that goes well with audiences!
Interestingly enough, this particular Sonata saw a previous version being used under the title, "Turks at the gates of Vienna"! Back in those days, a touch of reuse of previous material was pretty common... sometimes that stretch a bit further to the outright theft of other people's works...
This particular performance is from quite a long time back in my personal playing history... it was done when I was studying for my Masters degree in Performance in Australia. As part of my Masters work, I recorded the entire set of the sonatas.... probably there are things that I should revisit in those archives to see if there is anything else worth sharing with the world!
... one little point of interest, if you listen really closely to the end... there is something in the background that is quite apt for the title of this sonata! Haha.. the pitfalls of live recordings!
Pitch: A=415Hz
Temperament: Valotti
Performed on original or recreations of instruments from the Baroque period

Ein Mädchen from Die Jahreszeiten - Haydn
This is an arrangement of a movement from Haydn's Seasons (for choir and orchestra) for soprano and string quartet that I had made as a little encore piece. I had arranged a concert a while back for string quartet and soprano... and there were a number of "serious" pieces... but it always nice to finish up the end of the concert with something a little bit lighter. I had my heart set on this particular piece, but as it was set for orchestra, I had to raise the pitch by a tone from the original as I had to cover other parts in the orchestra that wouldn't fit on the string instruments. Thankfully, the singer was able to do it! That's the benefit of working with real professionals... you just make things work!
Anyway, the story of this particular song is one that is probably familiar to women all through the ages... but it is interesting that it is set to an artistic work from around 250 years ago! It tells the story of a young woman... subjected to the unwanted advances of a privileged man.... sounds familiar?
PS: I'm the lead violinist, not the singer....
Here is the English translation of the text:
A Lord rode out one sunny morn to view the meadows round,
And spied a pretty country maid come tripping o'er the ground.
Dismounting from his milk-white steed he said "Come kiss your Lord".
She trembling stood there and obeyed, poor girl, quite overawed.
['Fie, fie, why not say no?']
He took this fair maid for a walk, her hand within his own;
"I want to purchase your true heart: 'tis you I love alone!
I'll make you happy. Take my purse, my ring, my watch so fine;
And if you want still more from me, then speak and it is thine!"
['Fie, fie, that sounds too good!']
"Kind sir" she said, "I pray take care; my brothers - they might see.
And if they spread the tale about, what would become of me?
Were they not working quite so nigh I fear that I might yield.
Climb up upon that bank and see if they are in the field."
['Ha, ha, what happened then?']
Now as the Lord rose up to look, the maid to his dismay
Leapt on his steed, and like the wind she quickly tore away.
"I'll go no more a-roving with you, kind sir" she cried.
He stood there in a fearful rage: denied, and then defied!
['Ha, ha, a pretty pass, the clever lass!']
Pitch: A=430Hz
Temperament: equal
Performed on original or recreations of instruments from the Classical period

Excerpt from the Markus Passion - Bach/Boysen
This last piece that I want to showcase this Sunday is an excerpt from a performance by @musicapoetica of the completion of the Markus Passion (JS Bach) by Jorn Boysen. The Markus Passion is the uncompleted work by JS Bach, which should have taken it's place alongside the better known Matthew and John Passions that are regularly performed in the lead up to Easter. There are fragments that are already written, but there are large chunks that are unwritten and uncomposed with hints on how to complete them... There have been many attempts to recreate the momumental work, but I have found most of the completions to be more representative of the modern composer rather than the Bach style of composition.
However, with this Boysen completion (I am biased...), there was a great deal of study into the language of the Bach recitativos and style of aria writing... and I can say that this is definitely one (if not the only one...) of the better completions! In fact, most people (including musicians) are really hard pressed to tell which arias and sections are written by Bach and which are written by Boysen... with other completions, the changes are often quite noticeably different and quite jarring.
This particular excerpt, "Welt und Himmel", is one of the most beautiful moments in the story of Christ (PS, I'm not religious personally... but you don't have to be to appreciate universal emotions and ideas!). It is the moment after the death of Christ... a moment of ultimate despair. The genius of Bach (in all his Passions) and something that was the aesthetic of the time... was to couple the despair and follow it with a moment of beautiful reflection... it is a reflection on the sacrifice and the beginning of new life. From disaster, comes something new.
PS: Again... I'm only the violinist and not the singer.... in fact, my singing is quite terrible... you will NEVER see a post featuring that!
Text and Translation
Welt und Himmel nehmt zu Ohren
Jesus schreiet überlaut.
Allen Sündern sagt er an,
Dass ihm nun genug getan,
Dass das Eden aufgebaut,
Welches wir zuvor verloren.
Earth and heaven holds their ears
As Jesus cries out deafeningly.
He undertook all sins,
Now enough has been done to him,
For Eden to be built again,
Which we had lost before.
Pitch: A=415Hz
Temperament: Werckmeister
Performed on original or recreations of instruments from the Baroque period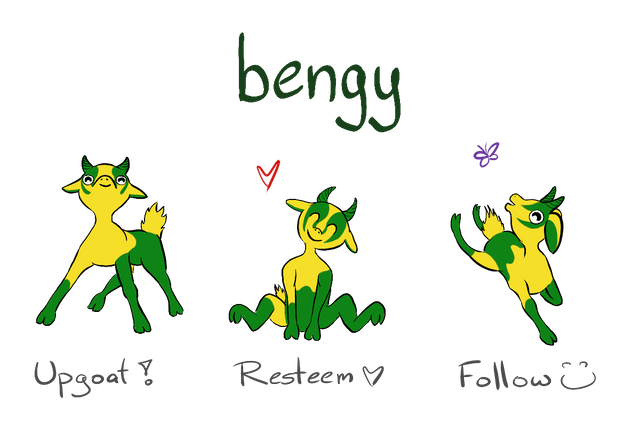 Upgoats by ryivhnn
Account banner by jimramones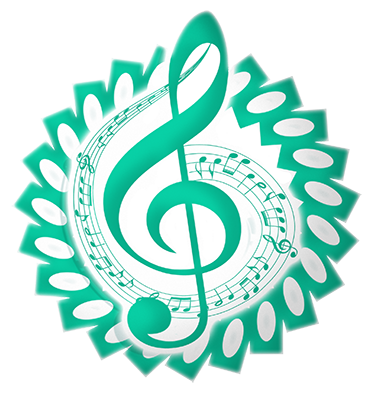 The classical music community at #classical-music and Discord. Follow our community accounts @classical-music and @classical-radio. Community Logo by ivan.atman