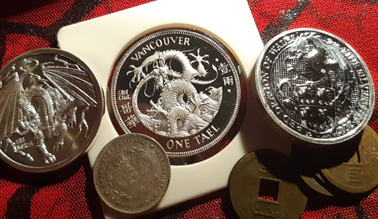 1

P
"Blackbirds tend to like shiny things." ~ The Bloody Raven
It's back to my Not-So-Local LCS, Local coin store, and found a special locally available bullion coin that was made for Vancouver's Canadian Numismatic Association Coin Convention of 1992. An Epic rare Dragon round! And since there was a few to choose from, I took the opportunity and time to pick among the best ones.
I believe this issue was also in conjunction with other events and celebrations taking place at Vancouver's Chinatown at it's Chinese community in conjunction with celebrants in Taiwan, Hong Kong and Shanghai.
This Vancouver round is part of a Pacific Rim set of four; Vancouver, Taiwan, Hong Kong and Shanghai issued by The Money Company out of California in association with the local Coin clubs.
The One Tael Dragon of Vancouver, Canada
1992 Vancouver One Tael Silver Round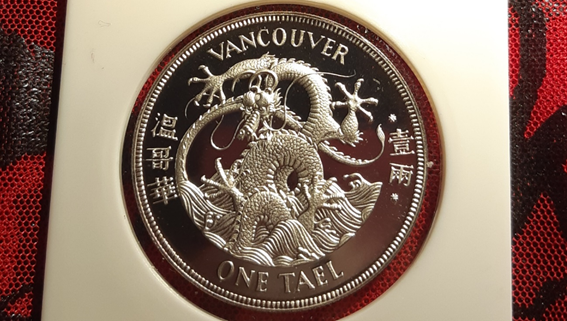 1
Obverse: VANCOUVER, Chinese Dragon, ONE TAEL
0.999 Fine Silver, 37.8g, 1.214 Troy Oz.
39mm
Reeded edge
I don't have to tell you how synonymous the Chinese Dragon is ingrained with the Chinese culture over the last millennia, from the Imperial projection of power to the symbol of spiritual belief of every individual. The Dragon thus makes the idea feature to culturally represent an expression of value on this very special round.
From worthpoint.com :
This beautiful commemorative Dragon Silver Tael was issued in 1992 as part of a series of coins honoring areas with a large concentration of overseas Chinese residents. With the large Chinese population of Vancouver, many being immigrants from Hong Kong, it was natural that Vancouver would be one of the sites selected and this One Tael Silver Coin was issued in conjunction with the CNA Coin Convention that was held in Vancouver in 1992. The magnificent design features a monstrous dragon rising from the boiling waters of the Pacific Ocean off the coast of Vancouver. It is quite a difficult piece to obtain today. It is struck in Beautiful Proof Quality.
1992 Vancouver One Tael Silver Round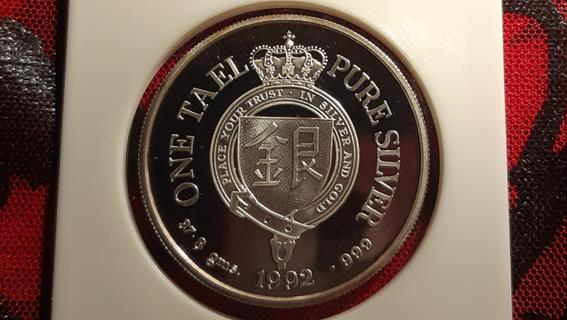 1
Reverse: ONE TAEL, Crowned Garter, PURE SILVER
Issued by The Money Company, California
Mintage Unknown
Reference X#11
In reading the Motto, "PLACE YOUR TRUST IN SILVER AND GOLD" we Stackers can sure resonate with this round's message. And the Chinese sure understand the value of Gold and silver.

R
I hope you enjoyed this magnificent round feature, thank you for stopping by my Blog for this quick read.
The #silverpornsaturday tag is the birth child of @silverd510 's machinations to take over the block chain world one sexy post at a time. So forget those whips and leather and show us your sexy silver as it was as natural as the day it was born in a local Supernova.
References
1. My own pictures shot with a Samsung SM-A530W
P. Image under Pixabay
R. Clip art from 123RF
W. Wiki Commons
WorthpointWebsite: 1992 Vancouver One Tael
Numista : Original 1867 model Hong Kong 1 Tael
See all four 1992 One Tael series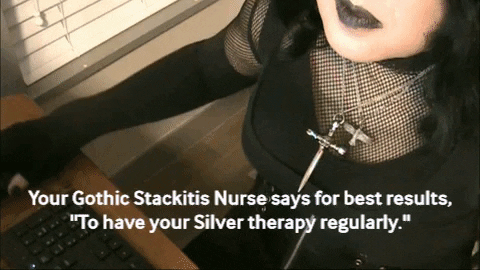 "Et lux in tenebris to serve laboro, sum sicarius" "I work in the shadows to serve the Light, I am an Assassin"