Sleep data for my quality slumber time in the night from Saturday to Sunday, September 8th, 2019.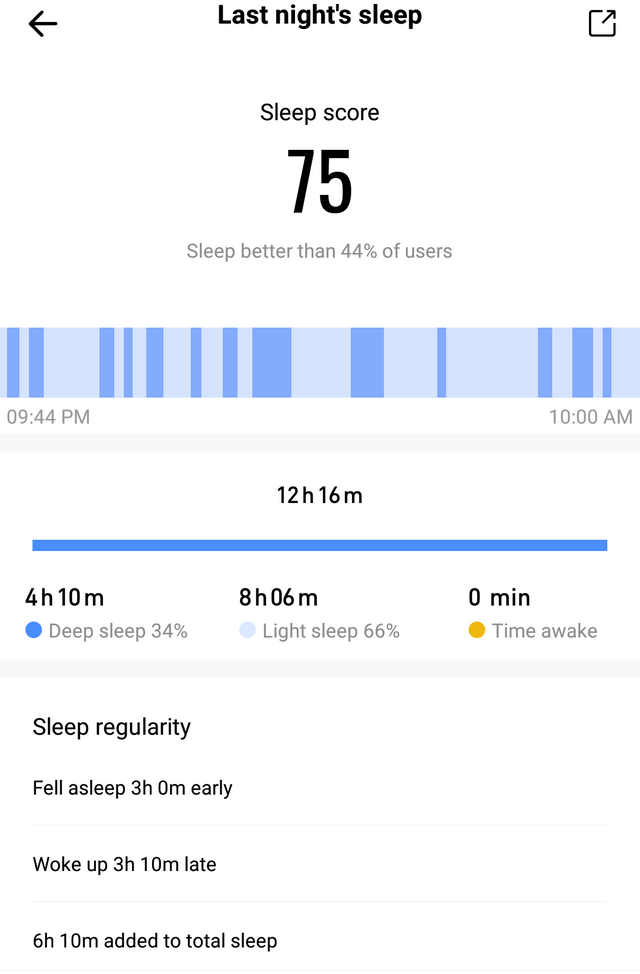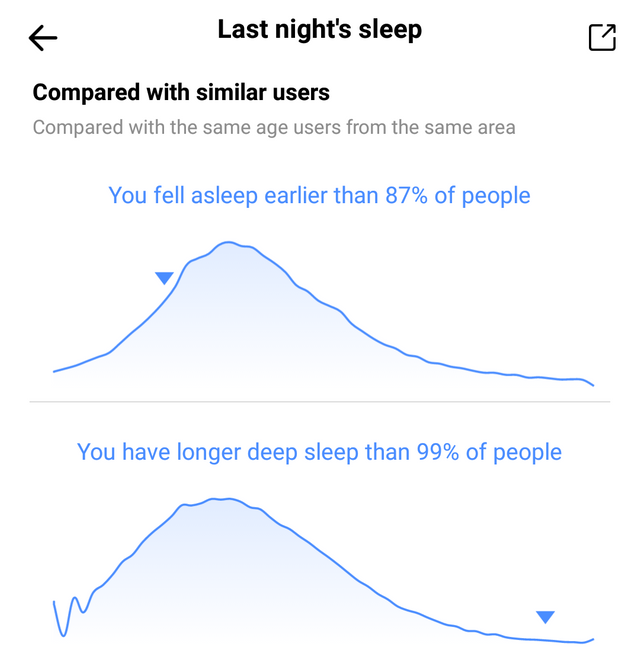 Above average duration and start time yet a low score of 75. How come?
Even with a deep sleep time of over four hours the quality itself wasn't exceptional. Lots of dreams and, subjectively observed, jumping in and out of deep sleep to light and even shallow sleep.
No wonder when I tell you that sleeps in the previous nights were too late and too short.
Body told me that it was time for a rest, long and thorough rest.
Did I rest enough? One more night with a sleep this long and with better quality would be great.
---
Sleep well, long and strong, my friend. Get your rest. Every night.
---


Join Actifit program, stay fit and earn crypto - STEEM, AFIT, AFITX, PAL, SPORTS, ...
Vote for Actifit as a Witness
Official Actifit links: Discord | Website | Android app | iOS app | FAQs | Text Tutorial | Video Tutorial
Disclaimer:
I am a long time Actifit user and ambasador for the program. Please, ask me anything about it.


Better and better



9862