Well, the Christmas tree is back. It seems like it was just the other day when I was putting it away. I guess that's kind of a sign you not a spring chicken any more.
Grey sky today but I did manage to get out and get the oil changed on the SUV. This time it did not take that long and I didn't get a chance to practice my distance drives.
I did get down to the local nine basket course and played it twice. The first time I scored two over par and the second time I scored right at par.
There was not much to take pictures of today except the Christmas tree: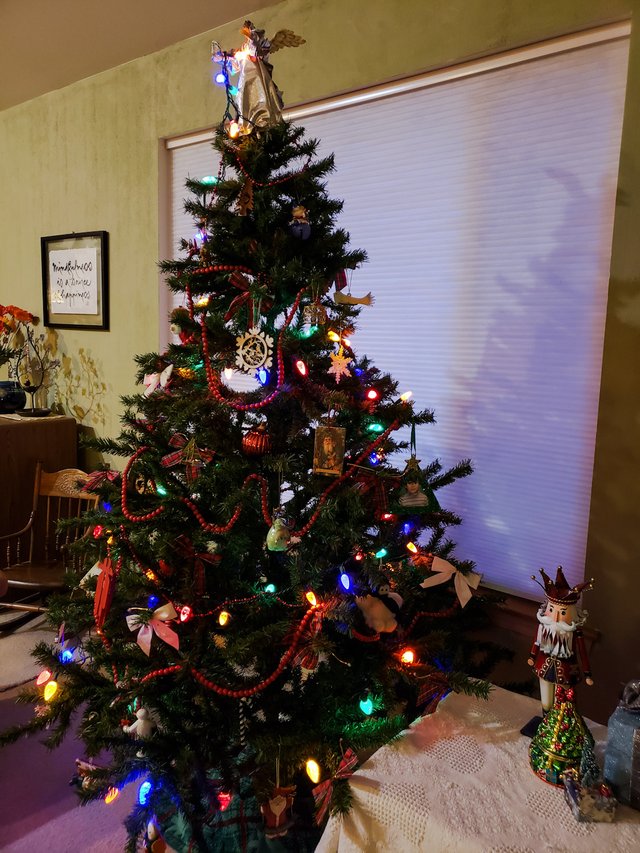 Here's the close-up of the top: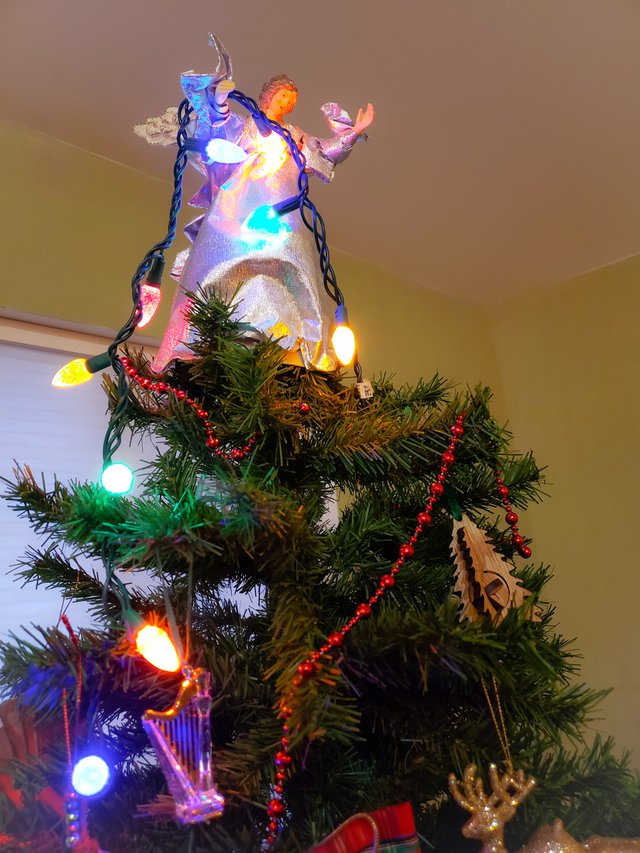 I was reading a local news article about the salmon today. It is getting too hot in the streams for them to survive. Possibilities to solve the issue would be to plant some trees to keep the water cooler. Trees take a long time to grow though. It makes me sad to think of this. I hope that we can plant some more trees, apples and cherries would be nice.
I pace around the house thinking about these things. At least I have got my 10K steps in and the exercise does a lot of good for me to keep in shape and not worry too much about things I have little control over.
---
Thanks for reading! I always value your support and comments. The pictures were taken by me with my Galaxy S9+. Text and graphics copyright lightsplasher & litesplasher.

---


10123

Cycling, Daily Activity, Golf, Walking