You can tune a piano but you can't tune a Christmas but you can "Tuba Christmas," which is what we did this morning. There is nothing like hearing a band of all those low brass instruments playing traditional Christmas music. It was very enjoyable.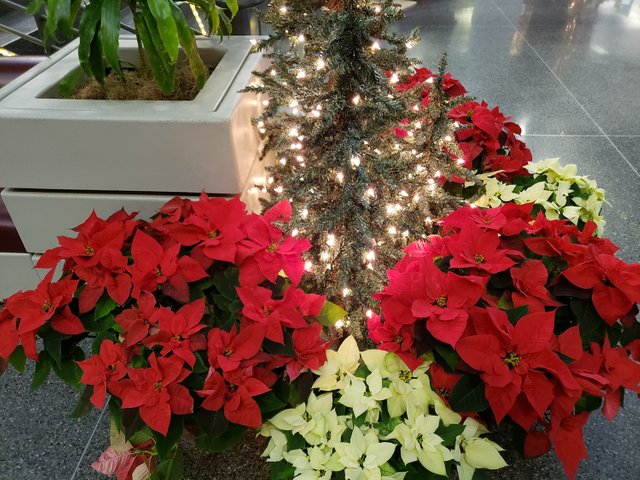 But first we had another Christmas tradition of having a wonderful breakfast smothered in hollandaise sauce. I love that lemon and butter and this restaurant makes it great.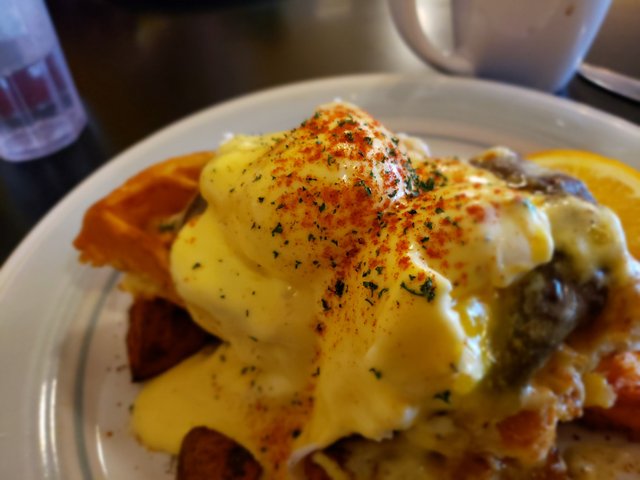 It was raining most of the day and so there was nothing else much for me to do as an activity except pace around the house. Tomorrow it is supposed to be much the same weather. We do need the rain to keep things green, so I'm glad that it is doing what it usually does. I've had a lot of good days recently for outside activities so I'm happy with whatever maybe.
I got another pair of running shoes for disc golf. They are going under the tree for Christmas. I guess for now I'm going to have to spread some vaseline between my toes so I don't get trench foot, lol. The shoes I have now lasted about a year but they have some big holes in them now. I hope that the running shoes last as long, disc golf is very tough on shoes.
---
Thanks for reading! I always value your support and comments. The pictures were taken by me with my Galaxy S9+. Text and graphics copyright lightsplasher & litesplasher.

---


10025