Hey Jessnowflakes
I know this is going to be an unpopular opinion, but sometimes we need someone to put out the hard talk so we can have this awkward conversion and look inside ourselves. The coronavirus has brought the world to its knees, and we're guaranteed to have a massive recession, even a depression.
It's going to be a tough time many of us won't be ready for because despite what you believe many of us have been living in relative luxury and privilege, and this peacetime has made us weak and complacent. We've bred generations of snowflakes who aren't self-sufficient and rely on corporations and governments for everything.
We can't eat without stores, we can't learn without schools, we can't work without government or corporations, and if you take all that away, a large percentage of the world is pretty much useless.
Withering in the winter
The cold reality of what's happening has many of us scared, and rightly so, we're walking around in a world that has for so long been prompt up artificially, and now we're being snapped back into reality. We're getting to see what society is really about, what the individual thinks and how people rise when faced with adversity.
Some of us will be selfish and try to grab as much as they can while they can; others will be open to sharing and bring people together. I think it takes much more to be the sharer and carer, which is why I think there will be so few.
Either way, we show our hand and the cards we have.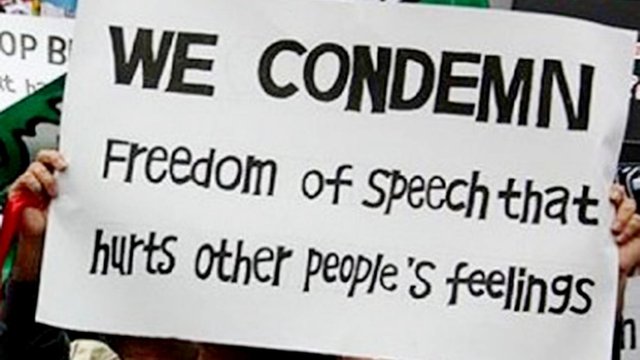 Image source: - thetimes.co.uk/
Bail us out
Now that we're in the shit, we're looking for big daddy government to save us. Look how quickly we're all willing to rally and give up our privacy and personal freedoms for a payday or the promise of safety. We're scared shitless, we don't want to be put in uncomfortable positions, and that makes us easy to control.
Lockdown the country because I, as an individual, am not personally responsible for my health.

Send me a cheque because I've not been personally responsible for my finance

Give me a job because I am not personally responsible for my income and needs.
Since we've given up control, we have this safety net that we can fall back on and say, its the government, it's the banks, its the economy yes I hate all those things too, and I know they're not in the interest of the people but if that's all you have to blame and never look at yourself you will always be the victim.
I guess that's what many of us will do, play that role and use I as a continuous smoke screen for never taking personal responsibility. I know what I'm saying will rub people the wrong way, but that's good, feel it, be uncomfortable, get used to it and see that it won't kill you.
The individual has the opportunity to break ties, to improvise, to adapt, to change! I know how easy it is to fall back to your default settings, but think about it, will it be worth it?
Compromising ourselves
The truth is we're all in the shit now, and the majority of us will curl up into a ball and wait for it to blow over so we can go back to working our 8 hours, coming home, stuffing our face with shit food and watching TV or social media garbage.
We fill our bodies with shit, we fill our minds with shit and for years have not had to bear the cost of it, now it comes around, and we're surprised.
Some will see this as an opportunity, a change agent, once we hit rock bottom the only way is up and the first to act in these times will be the first to benefit. The brave and bold will be rewarded, so which one will you be?
Have your say
What do you good people of HIVE think? Have you met or known a millionaire that has lost it all?
So have at it my Jessies! If you don't have something to comment, comment "I am a Jessie."
Let's connect
If you liked this post sprinkle it with an upvote or esteem and if you don't already, consider following me @chekohler
| Buy & sell STEEM | Donate LikeCoin For Free | Earn Interest On Crypto |
| --- | --- | --- |
| | | |
---