Yo soy profesional ingeniero en sistemas, pase cinco años estudiando esta carrera universitaria, donde mis padres todos los días tenían que darme dinero para pagar pasaje,yo ayudaba a mi papa a sembrar y asi ayudaba también con mis gastos de estudios, trabaje la agricultura mucho desde pequeño y hasta la actualidad la sigo trabajando.finalmente me gradue
Ejerci durante 12años en una alcaldía esta profesión,debido a que desde muy pequeño trabaje la agricultura me salieron unas hernias en mi columna y no pude continuar trabajando me incapacitaron.
Ahora la vida me ah cambiado muchísimo. Eh tenido que hacer cosas que jamas pense que podia llegar hacer,me tuve que lanzar al mar a pescar para conseguir algo de comida,sigo cin la agricultura y como verán aqui estoy tambien de ayudante de mi hermano y un primo, haciendo lo que salga de trabajo, gracias a dios salio este trabajo donde debíamos acondicionar un apartamento para ser alquilado..
passage, I helped my father to sow and so I also helped with my education expenses, I worked in agriculture a lot since I was little and until today I still work it. I practiced this profession for 12 years in a mayor's office, because from a very young age I worked in agriculture, I had hernias in my spine and I could not continue working, they disabled me. Now life has changed me a lot. I have had to do things that I never thought I could do, I had to go out to sea to fish to get some food, I continue with agriculture and as you will see here I am also an assistant to my brother and a cousin, doing whatever comes out work, thank god this job came out where we had to prepare an apartment to be rented ..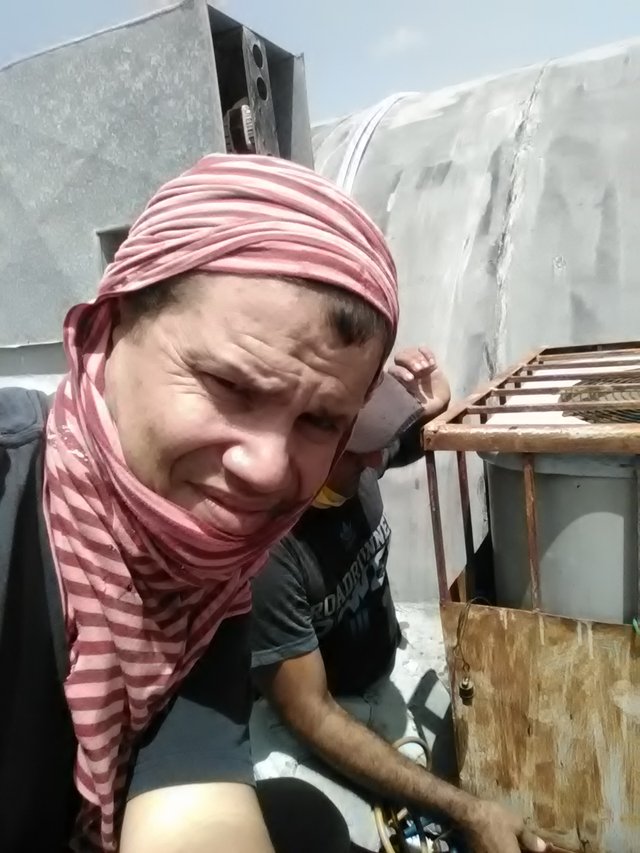 Yo no se nada de refrigeración ni aire acondicionado, y menos de aire de toneladas, pero aqui me ven ayudando y aprendiendo tambien algo de estos servicios.
I don't know anything about refrigeration or air conditioning, and less about tons of air, but here they see me helping and learning something about these services as well.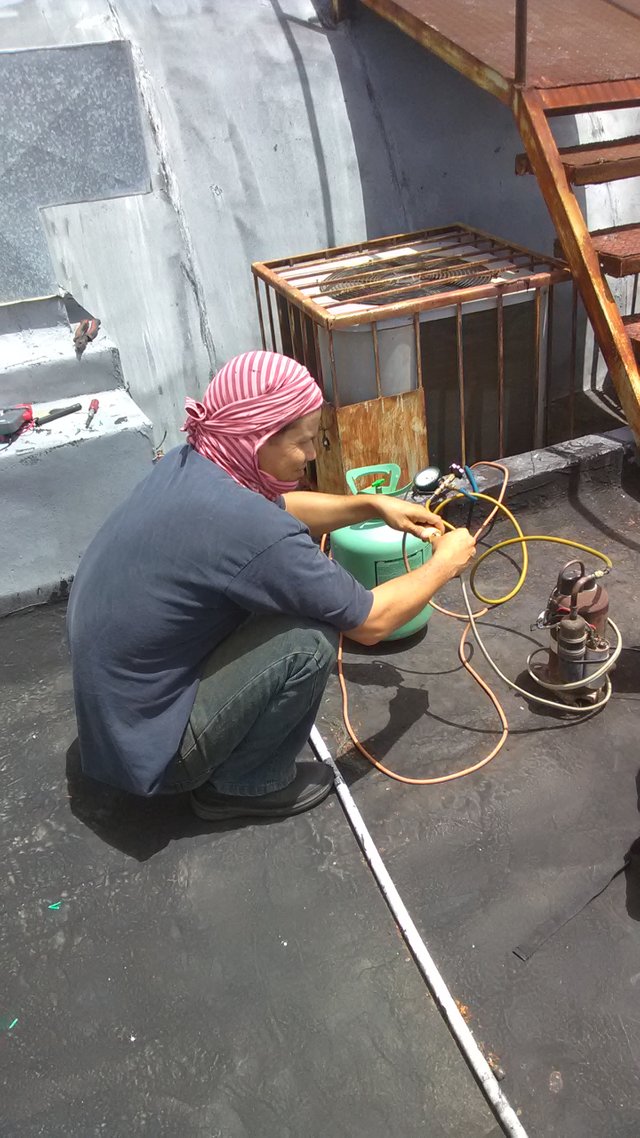 Desde las seis de la mañana debíamos salir de casa y terminábamos a las siete de la noche,todo por terminar el trabajo en el tiempo que el dueño del apartamento pidió (dos días)..!
From six in the morning we had to leave the house and we finished at seven at night, all to finish the work in the time that the owner of the apartment asked (two days) ..!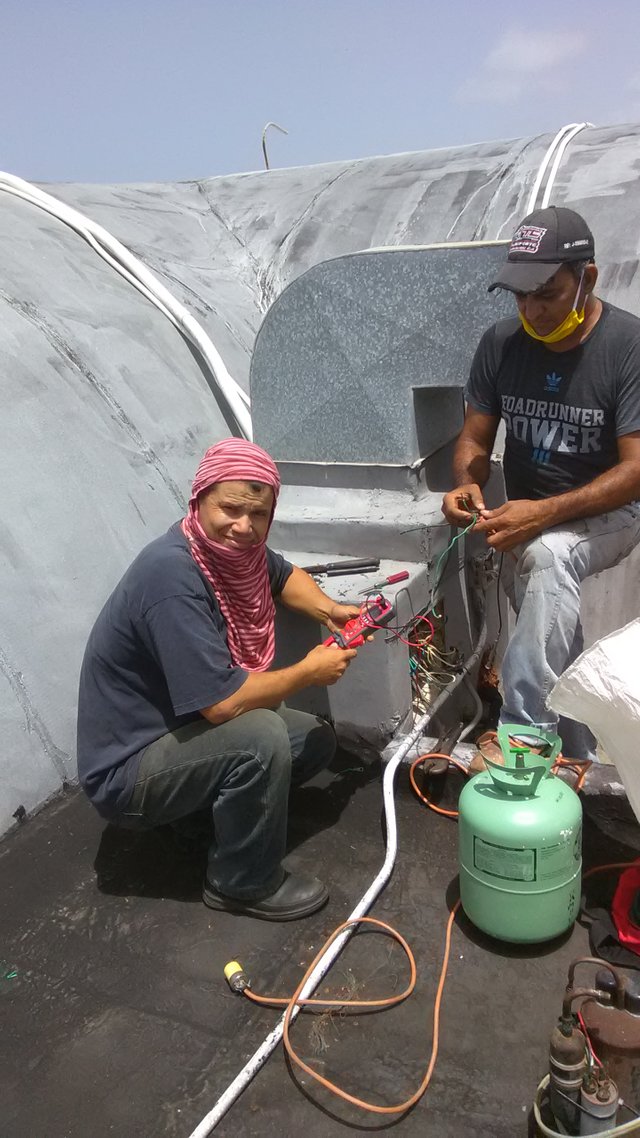 Tambien nos toco lijar y pintar la puerta de la entrada principal,y uno que otros detalles de electricidad..
We also had to sand and paint the door of the main entrance, and some other details of electricity.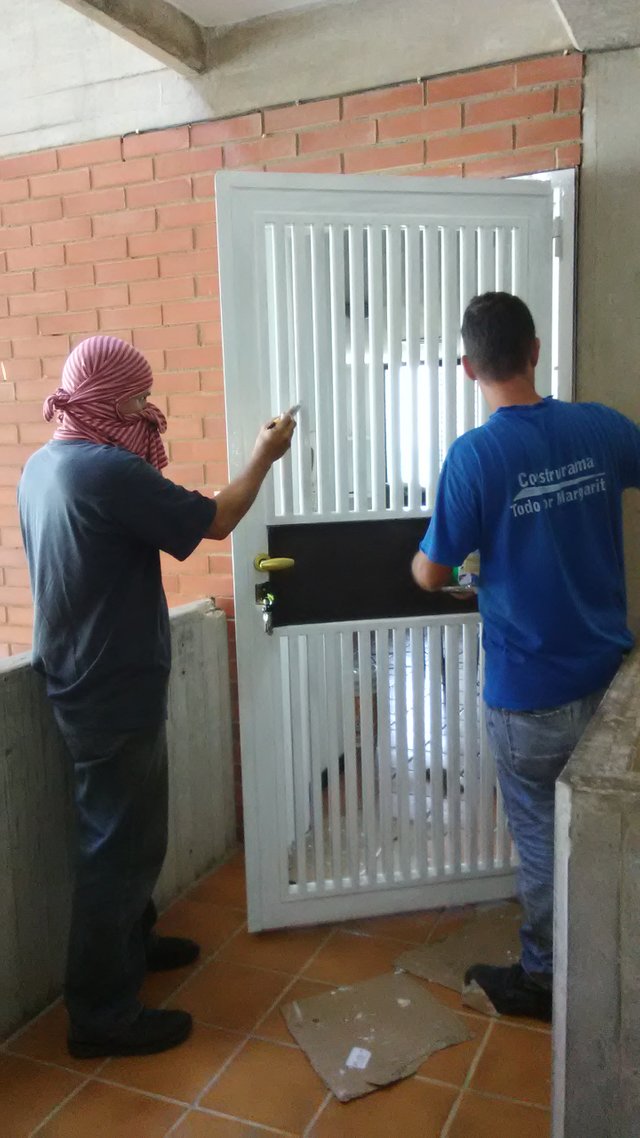 Gracias a dios y mi hermano que me invito para ser su ayudante ya que el trabajo debía terminarse en dos días,y finalmente lo terminamos..
Thank God and my brother who invited me to be his assistant since the work was to be completed in two days, and we finally finished it ..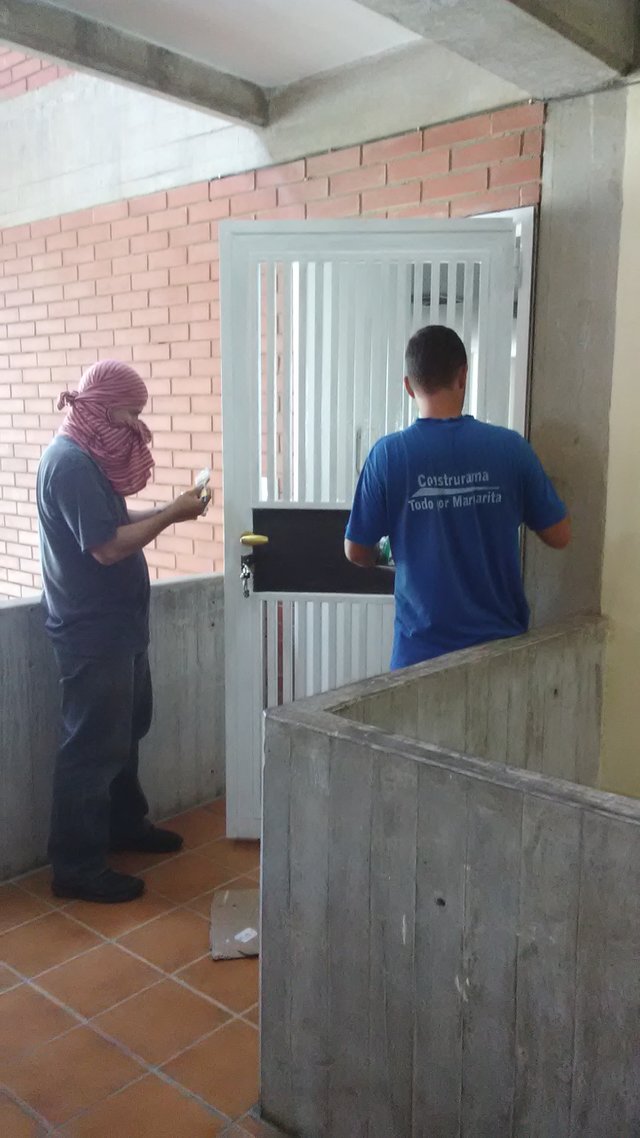 El venezolano ah tenido que ingeniárselas para sobrevivir aquí,comer cosas que jamas penso que lo podía llegar a comer,hacer cosas que nunca se imagino que las podía hacer,en fin hemos sido unos luchadores por sacar nuestra familia adelante,y por que no nos falte el pan de cada dia..
The Venezuelan has had to figure out how to survive here, eating things that he never thought he could eat, doing things that he never imagined he could do, in short, we have been fighters to get our family ahead, and why we did not missing the daily bread ..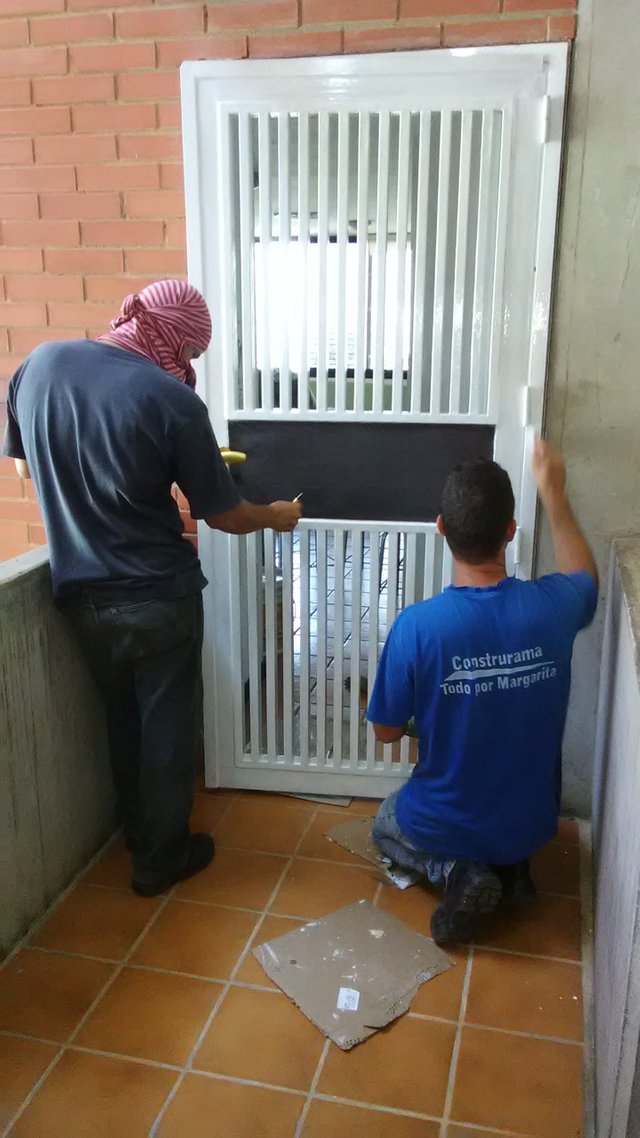 Todas estas fotos fueron tomadas con mi teléfono ZTE maven2.
All of these photos were taken with my ZTE maven2 phone.