Una travesia muy admirable,de la cual en una visita que hice a la finca de unos amigos debo atravezar varias fincas,donde puedo observar diferentes especies de animales, vegetación estanque de agua y mucho pasto fresco..
Hay varios clases y razas de vaca, yo soñaba con tener una pequeña finca donde yo mismo criara mis animales los cruzara para agarrar cria de clase y asi irla haciendo crecer pero ya eso es difícil hoy en dia,mas no imposible aunque aun mantengo la esperanzas de algún dia lograr tener mi finca con varias vacas y toros.
A very admirable journey, of which in a visit that I made to the farm of some friends I have to cross several farms, where I can observe different species of animals, water pond vegetation and a lot of fresh grass. There are several classes and breeds of cow, I dreamed of having a small farm where I would breed my animals, I would cross them to grab a class calf and thus grow it, but that is difficult nowadays, but not impossible, although I still maintain hope. someday manage to have my farm with several cows and bulls.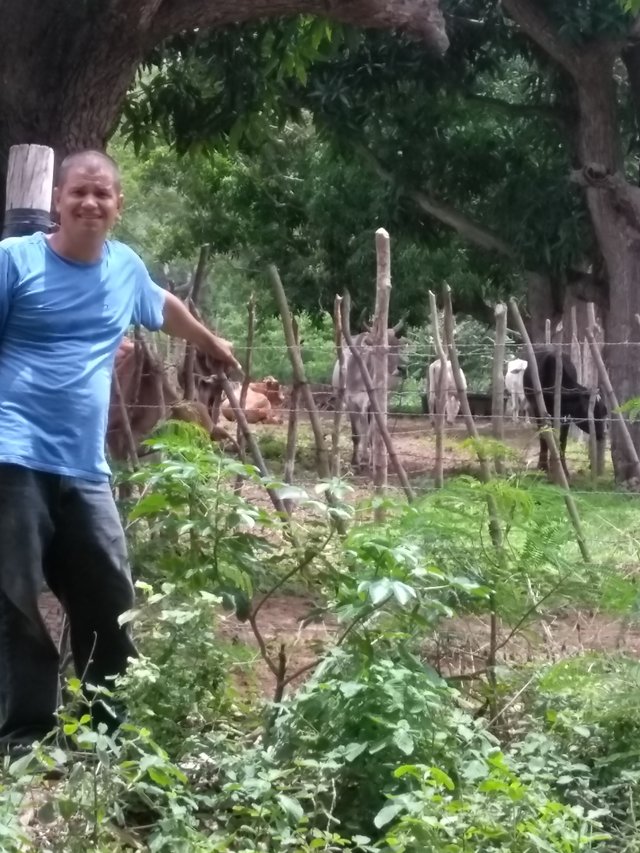 Me gusta ver y admiro el trabajo de los ganaderos, estas cercas son hechas de delgadas varas y alambre atravezados para evitar que el ganado se salga..
I like to see and admire the work of the ranchers, these fences are made of thin rods and wire crossed to prevent the cattle from falling out ..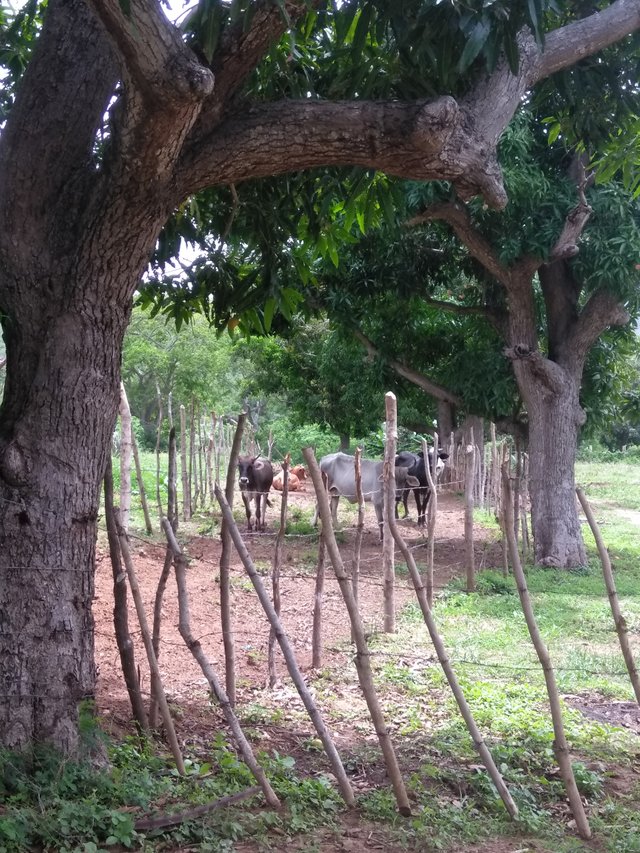 Todas estas pequeñas finca son familiares y las dividen de igual manera con varas y alambre se ve excelente esta travesía por que a pesar de no ser de un solo propietario,todas llevan la secuencia y son trabajadas y mantenidas de la misma manera...la naturaleza es mi mundo me gusta disfrutar y respirar el aire de los campos.
All these small farms are familiar and divide them in the same way with rods and wire. This journey looks excellent because despite not being a single owner, they all carry the sequence and are worked and maintained in the same way ... nature is my world I like to enjoy and breathe the air of the fields.