Dinero algo que todos queremos y necesitamos, sin embargo hacemos cosas que alejan la energía del dinero de nuestras vidas, a veces los hacemos sin darnos cuenta.
Is something we all want and need, yet we do things that take the energy of money away from our lives, sometimes we do it without realizing it.
Hoy vamos a descubrir los errores que debemos evitar.
we are going to discover the mistakes we must avoid.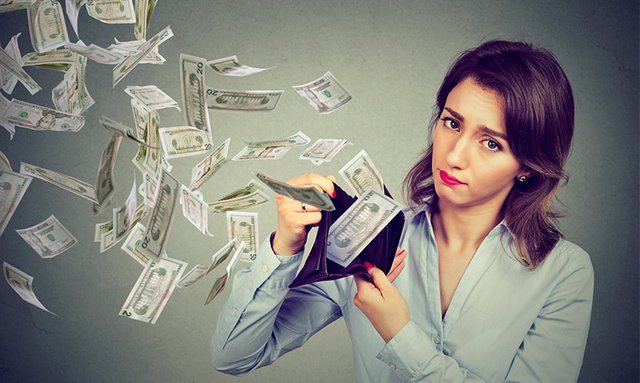 Observa y pon atención a tus palabras, que lenguaje utilizas en relación al dinero, recuerda que las palabras son el principio de la creación, si dices no puedo comprarlo se convierte en un decreto y así será, tu mente subconsciente procesa esa información junto con la emoción que sientes en este momento, el sentimiento de frustración, impotencia, y enojo harán que se afiance y se convierta en realidad, mejor es cambiar esas palabras pensando en otra opción, por ejemplo: en vez de pensar no puedo comprarlo sustituirlo por ¿Cómo puedo comprarlo? Y la mente empezará a buscar una solución.
Saque de su mente el precio, una vez que este decidido a comprar hágalo, olvídese si es muy económico o al contrario muy costoso.
Observe and pay attention to your words, what language you use in relation to money, remember that words are the beginning of creation, if you say I can not buy it becomes a decree and so it will be, your subconscious mind processes that information along with the emotion you feel at this time, the feeling of frustration, helplessness, and anger will make it take hold and become reality, better is to change those words thinking of another option, for example: instead of thinking I can not buy replace it with How can I buy it? And the mind will start looking for a solution.
Get the price out of your mind, once you are determined to buy do it, forget if it is very economical or on the contrary very expensive.
No diga "voy a pagar" diga voy a honrar mis compromisos y me hace sentir muy bien.
Si quieres tener libertad económica concéntrate en ganar, conservar e invertir tú dinero, si quieres ser pobre concéntrate en gastar el dinero. Recuerda que aquello en lo que te enfocas se expande.
Si rechazas una moneda o cualquier dinero de baja denominación, estas rechazando toda la energía del dinero, esa energía es como si fuera una familia, si rechazas a uno todos ellos reaccionan y se alejan.
Say "I'm going to pay" say I'm going to honor my commitments and it makes me feel great.
If you want economic freedom concentrate on earning, keeping and investing your money if you want to be poor concentrate on spending the money. Remember that what you focus on expands.
If you reject a coin or any low denomination money, you are rejecting all the energy of money, that energy is as if it were a family if you reject one they all react and move away.
Cuando no me pagan una deuda, hay que analizar por qué sucede esto, ¿será que yo debo dinero?, ¿o no cumplí una promesa?, ¿una salida a pasear a mis hijos y eso era muy importante para ellos?, estoy siendo incumplida y el universo de esta forma me lo está recordando, me lo está cobrando.
Jamás pongas un límite a tus ingresos, cuando hagas un trabajo, cobra por los resultados que produzcas, no por tu tiempo empleado. Los que cobran por tiempo son los pobres y los asalariados, ellos cobran por horas.
Los pobres canjean su tiempo por dinero.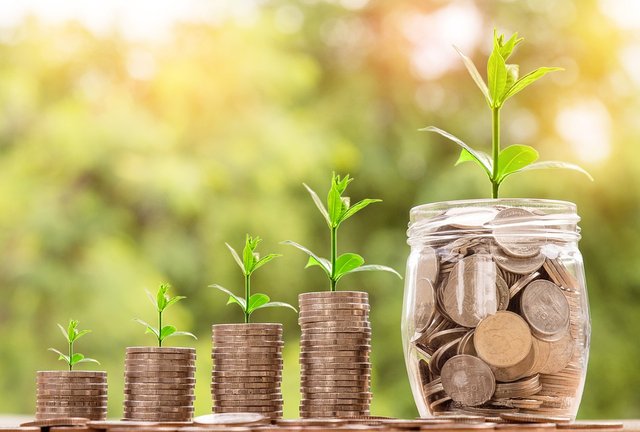 When they don't pay me a debt, you have to analyze why this happens, do I owe money, or didn't I fulfill a promise, a way out to walk my children and that was very important for them, I am being defaulted and the universe in this way is reminding me, it is charging me.
Never put a limit on your income, when you do a job, charge for the results you produce, not for your time spent. Those who charge for time are the poor and salaried, they charge by the hour.
Poor exchange their time for money.
Recuerda pagarás el precio de tus pensamientos negativos, los pagarás en dinero, tiempo, salud, energía y con tu nivel de felicidad.
You will pay the price of your negative thoughts, you will pay them in money, time, health, energy and with your level of happiness.
Si deseas seguir aprendiendo estrategias de programación neurolingüísticas y técnicas de autosugestión relacionada con este tema sígueme y lee los artículos relacionados, en cada uno de ellos hay una herramienta importante para desarrollar.
Atrae la riqueza con la gratitud parte # 1 estrategia de P.N.L.
Atrae la riqueza con la gratitud parte # 2 Estrategia de P.N.L.
Atrae la riqueza con la gratitud parte # 3
Conéctate con la Abundancia estrategia de P.N.L.
Deseo que se te multipliquen tus pensamientos de prosperidad y se hagan realidad.
You want to learn neurolinguistic programming strategies and autosuggestion techniques related to this topic follow me and read the related articles, in each of them there is an important tool to develop.
wish that your thoughts of prosperity multiply and become a reality.
Attract wealth with gratitude part # 1
AttracAttract Wealth with Gratitude Part #2 P.N.L.
Attract prosperity💰💵 with gratitude part # 3