The purpose of this post is to document and provide confirmation that I, @conradsuperb have entered into formal written agreement with the SteemPower Investments club by way of meeting conditions and agreeing with the legally binding partnership agreement set in place. A copy of this document shall be be stored on the STEEM blockchain.
Steem powered investments @spinvest has been set up to offer an investment club based on funding from STEEM POWER. Investments are funded through extracting value out of STEEM POWER and taking advantage of STEEM's high inflation rate. The aim is not to get rich quick; the aim is to build a safe portfolio of investments that will stand the test of time while insuring all investors starting capital is not at risk.
When I heard of @spinvest, I decided to look further into the underlying mission, originally created by @silverstackeruk. The idea behind this project is literally genius, and I thought to myself, "how had no one previously thought of this?" Using STEEM's diverse utility to create a new token that is directly backed by the growth of the spinvest's SP. My underlying STEEM goals, to begin with, were to build a foundation solely from the STEEM that I power up over time. @spinvest aligns exactly with my STEEM goals, and the rapid and explosive growth seen in the first weeks had me chomping at the bit to get involved. With the recent implementation of steem-engine and scotbot, the opportunity to become a "whale" of your own on STEEM has never been this easy. I decided to invest in this project because I want to be an early adopter of something that has the chance to change the scope of everything that is taking place here.
I am very excited I have decided to join this club, and look forward to interacting and engaging with all the SteemPower Investment Club members in the future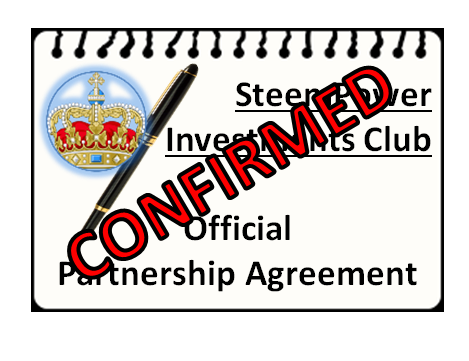 Date of confirmation- August 25, 2019
Next of kin- @super-irie
Own a discord account- yes