underground spinvest-neo 115692.54989165 NEOXAG 3 months ago 22 hours ago
(last month for donated stake!) ZERO SPI
NAME.........................DELI....................REWARD....BONUS
jk6276 spinvest-neo 8000 NEOXAG 3.68 +1
neoxian spinvest-neo 5000 NEOXAG 2.3 +1
shanibeer spinvest-neo 5000 NEOXAG 2.3 +1
qam2112 spinvest-neo 40000 NEOXAG 18.4 +1
spinvest-leo spinvest-neo 4000 NEOXAG 1.84 +1
conradsuperb spinvest-neo 10451.08556256 NEOXAG 4.8 +1
banjocat spinvest-neo 121.07624581 NEOXAG 0.1 (no bonus)
silvertop spinvest-neo 1167.16228227 NEOXAG .54 +1
elizabethbit spinvest-neo 721.65224144 NEOXAG .34 +1
cochiti spinvest-neo 143.13550479 NEOXAG .1 (no bonus)
coreyb spinvest-neo 126.83730181 NEOXAG .1 (no bonus)
cottonlion spinvest-neo 130.96092148 NEOXAG .1 (no bonus)
wapitielk spinvest-neo 149.42503254 NEOXAG .1 (no bonus)
bucipuci spinvest-neo 120 NEOXAG .1 + 1
raymondspeaks spinvest-neo 50000 NEOXAG 23 +1
felander spinvest-neo 375 NEOXAG .2 +1
ladysalsa spinvest-neo 50 NEOXAG (no reward) +1 bonus
preparedwombat spinvest-neo 5000 NEOXAG 2.3 +1
ronaldoavelino spinvest-neo 6000 NEOXAG 2.8 +1
oldmans spinvest-neo 2000 NEOXAG 0.92 +1
elbrava spinvest-neo 100 NEOXAG .1 +1
anouk.nox.spt spinvest-neo 1000 NEOXAG .5 +1
silverstackeruk spinvest-neo 5000 NEOXAG 2.3 +1
melinda010100 spinvest-neo 3300.47920471 NEOXAG 1.6 +1
taskmaster4450 spinvest-neo 10007.55389745 NEOXAG 4.6 +1
ecoinstant spinvest-neo 700 NEOXAG .32 +1
enginewitty spinvest-neo 500 NEOXAG .23 +1
sames spinvest-neo 394.72724462 NEOXAG .19 +1
bitcoinflood spinvest-neo 50000 NEOXAG 23 +1
incubot spinvest-neo 500 NEOXAG .23 +1
taskmaster4450le spinvest-neo 1700.65753916 NEOXAG .8 +1
spinvest spinvest-neo 1757.623 NEOXAG .82 +1
fredkese spinvest-neo 720 NEOXAG .4 +1
lammbock spinvest-neo 111 NEOXAG .1 +1
welshstacker spinvest-neo 1600 NEOXAG .74 +1
methus spinvest-neo 4000 NEOXAG 1.84 +1
putu300 spinvest-neo 1014.01363957 NEOXAG .5 +1
hetty-rowan spinvest-neo 1750 NEOXAG .81 +1
ecoinstats spinvest-neo 1000 NEOXAG .5 +1
reverendrum spinvest-neo 21624.66049672 NEOXAG 10 +1
battleaxe spinvest-neo 4668.77578209 NEOXAG 2.2 +1
rehan.neox spinvest-neo 5000 NEOXAG 2.3 +1
#43 kerrislravenhill spinvest-neo 1401 NEOXAG .65 +1
+7 Newbies! (double bonus if over 100 NEOXAG DELI)
NAME....................................DELI...................JOINING BONUS....REWARD
empoderat spinvest-neo 6156.0481253 NEOXAG +3 2.8
metzli spinvest-neo 1000 NEOXAG +2 .5
moderndayhippie spinvest-neo 6001 NEOXAG +3 2.8
trafficinsider spinvest-neo 200 NEOXAG +1 .1
mcoinz79 spinvest-neo 1000 NEOXAG +2 .5
tsnaks spinvest-neo 1000 NEOXAG +2 .5
tokengesture spinvest-neo 50 NEOXAG +1* (no payouts under 100 DELI, joining bonus only)
@tokengesture must provide more info, contact me @underground or use discord. Or make a post and Tag Me!
115 SPI from DELI MEMBERS, 64 SPI BONUS REWARDS to split among members, new joiners get double bonus @1000 DELI!
Anyone running the Math will see that rewards and bonuses exceed actual earnings of @spinvest-neo. As always, the shortfall is filled with the @underground account. UNDY is the Big Kahuna sitting over 12,700 SPI and this is a Promo for SPINVEST and SPINVEST-NEO.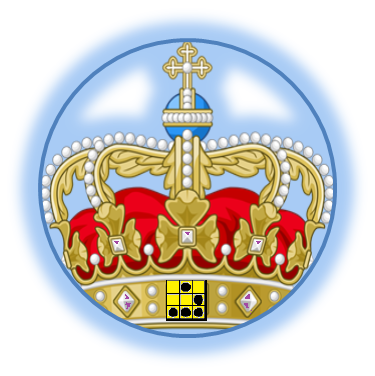 50 members TOTAL. 49 + UNDY, JAN was the last month for donated rewards...
Posted via neoxian.city | The City of Neoxian