Good day steemians I bring you this awesome game, very easy and interesting. It is called the motor X3M winter. It is a hiking game with bike where player moves through different hurdles riding bike. The game is really nice I suggest you try it out for your self as it doesn't require you downloading an application on your phone it also has and android app for those that wants to keep playing it on line but you play it directly on your phones browser also, the game has lots of levels with different task and obstacles in each stage, making the game to be very interesting.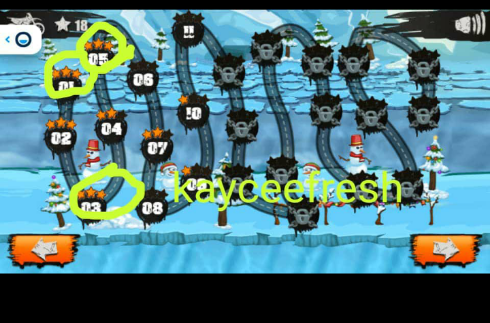 How to play the game
Playing the game is very easy, as all you need do is use the navigation bar, l forward arrow, back arrow, stop arrow and balance arrow to navigate the rider. To complete the different levels involved, one needs to accumulate stars in other to upgrade your equipments on the game like change bike and buy Sled. To be ranked with 3 stars for a level, you have to finish the race before the count down elapse.
To play game now use this link : https://poki.com/en/g/moto-x3m-4-winter
To download from playstore use This link
https://play.google.com/store/apps/details?id=air.com.aceviral.motox3m
Thanks for Reading steem on.