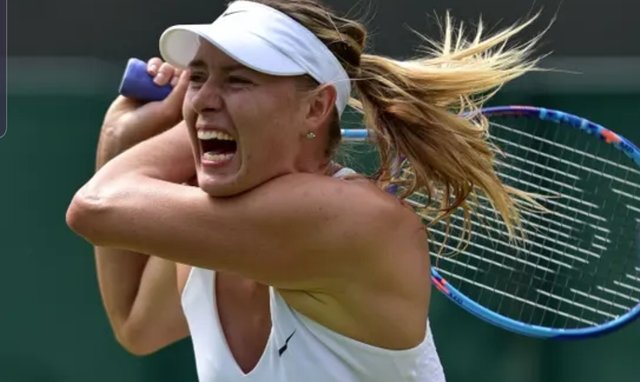 source
I was writing about doping over the past few days. Athletics and cycling are normally the go to sports to look at doping but what about all the other sports. Let's take a sport that is perfect for doping but noone really shines a spotlight on it . Until Maria Sharapova got a two year ban for testing positive for banned drug meldonium. Meldonium was added to the list of banned drugs in January of 2015. Maria was banned in June. Maria did say it was for medical use but the court heard that the player has to declare any substance use and Meldonium was not on her list of substances taken. The ban held up.
This shocked the world of tennis but I had met a tennis coach at a wedding a year earlier and he told me that this is only the tip of the iceberg
I will always remember talking to this guy. He had coached the best tennis players in the world and he is always on tour. We got onto the film Icarus and he said that there are only a few players on the tour that are NOT doping. He named Federer and Murray as two clean players but he said that doping is rife in the balkin states and also the Spanish tour.
He said that most of it goes on a few weeks before a grand slam. So they get all their work done and then test negative for a substance at the grand slam. He said you can tell the ones that are doping at Wimbledon. They are the ones who never partake in the Davis Cup.
He told me imagine having to eat 100 beetroot for a certain vitamin intake. One injection gives you this. Which one are you going to go with? If they test for the beetroot 6 weeks later, it is well gone. The same with the drug. But that muscle mass is still there. Can you see what is going on now.
A couple of weeks back I think @cyrptoandcoffee posted a photo of the South African team with their tops off. They were all in peak physical condition. However there is cloud hanging over the team because the level of doping going on in South African rugby has reached extreme levels.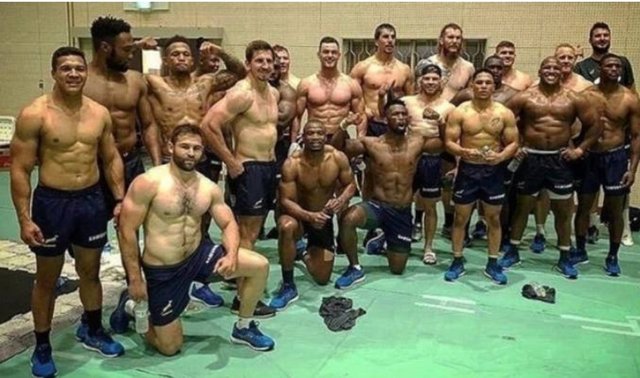 Source
From the photo above it doesn't take a wizard to figure out that there may be a few steroids taken. I do not want to single out South Africa here and quite a few of tbe rugby players from this side if the pond get very tetchy when doping is mentioned. I once seen Lionel Messi inject himself in the leg with a small needle during a match and I was very surprised. This was on national TV. He is a hero of mine so hopefully it was only a pain killer but there has been teams like rumoured to have pushed the boundaries when it comes to player welfare . So where so we draw the line here with painkillers and TUE's?? Tiger Woods was chewing CBD gum during his round at the masters. This gum has a calming sensation on your body . A bit like smoking weed which has the same chemical. I checked it out online and it is 60 quid for 30 of them. They can keep it.