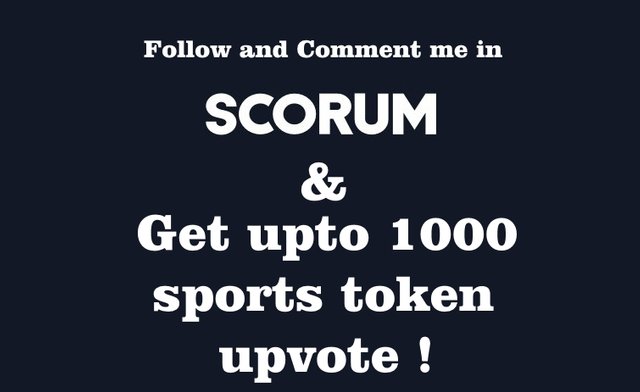 This is a giveaway want to find good quality, original content in #sportstalk to upvote.
I know that a lot are doing their best to support the quality in the tribe and that's great.
It's also good that we are promoting steem that way in scorum.com and I'm excited to grow there as well.
scorum.com is a blockchain social media that rewards creators for their sportive content.
---
You can find me there and follow : https://scorum.com/en-us/profile/@clixmoney
I wrote my first introduction post, and I already have a feedback about that.
No one commented me there, what we don't see in steem, almost all introduction posts are at least commented here.
Anyway, I like the idea to be rewarded from my sportive content even there.
That's why I'm asking you to follow me there and to comment this post : My introduction post to socrum !
I will choose those who did that and upvote their content upto 1000 sports token and that's my full upvote in sportstalksocial.
Let's be connected everywhere. That's one of the idea of @dcooperation.
Please let me know in the comments here about your name in scorum and I will find you there. Don't write links in the comments please. By your name, I will be able to find you anyway.
Enjoy the giveaway. ☺
The value of the upvote will be dependent to your content and comment.
---
---
You're welcome to join @dcooperation , the community to collaborate.
---
Read the white paper of @dcooperation here : DCooperation's white paper !