https://steemd.com/tx/41b6489305d047528fc185b0aa4b85233e3a6aed
Hours ago, i was able to stake some amounts of SPORTS tokens, about 23,000. However, I got encouraged to Stake the tokens even as the price is falling the more due to the encouragement from @uyobong.sports.
Indeed, I see that amount of SPORTS being staked as minute when I see accounts with millions of SPORTS staked. I'm yet to reach 500,000 SPORTS in stake and i do not know how long it would take to reach that amount.
Sincerely, with the way SPORTS token keeps diminishing I price, it seems that staking tokens may result in a loss being that one is not sure of when there would be a Return on Investment.
However, let me be on record among those who contributed the more to build SPORTS even when the prices we down low.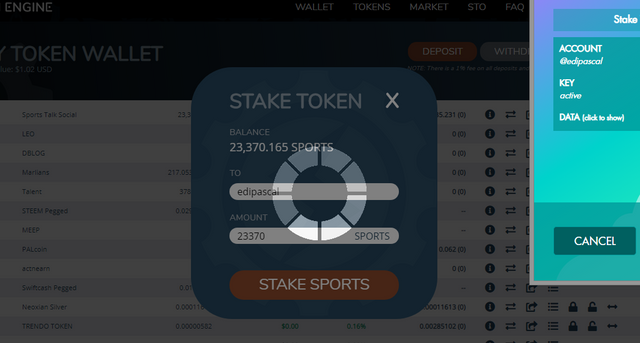 Did you see my recent sports blogs?
---
Final Words
Anything worth doing is worth doing well. I hope you have a great day!
I am @Edipascal