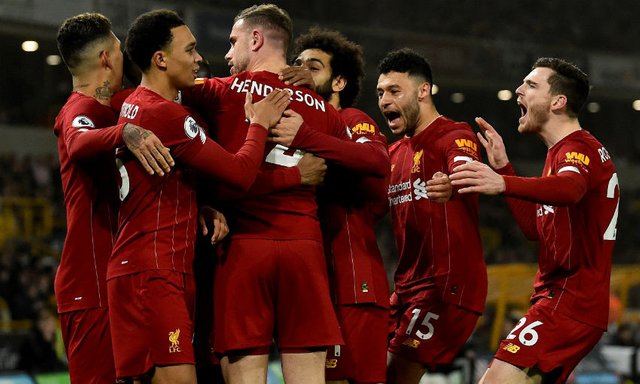 ---
As things stand currently, Klopp's side need to win nine games out of the remaining 15 games to mathematically seal their first Premier League crown after 30 years. In the real sense, does their fixtures for the next 15 matches permit this?
My personal view of the upcoming matches with the following teams shows that these matches could be a possibly difficult one for the Reds:
West Ham (Away, Jan 29)
West Ham (Home, Feb 24)
Everton (Away, Mar 16)
Man City (Away, April 4)
The flight of the Reds seem very promising so far with 67 points after winning 22 games and a draw from 23 games which is five more than Manchester City's all-conquering 'Centurions' had earned as at the 2017/2018 season. If Liverpool FC can win all their remaining games, then they will finish on 112 points.
Below is a screenshot of the current records and chances for Liverpool FC to break them.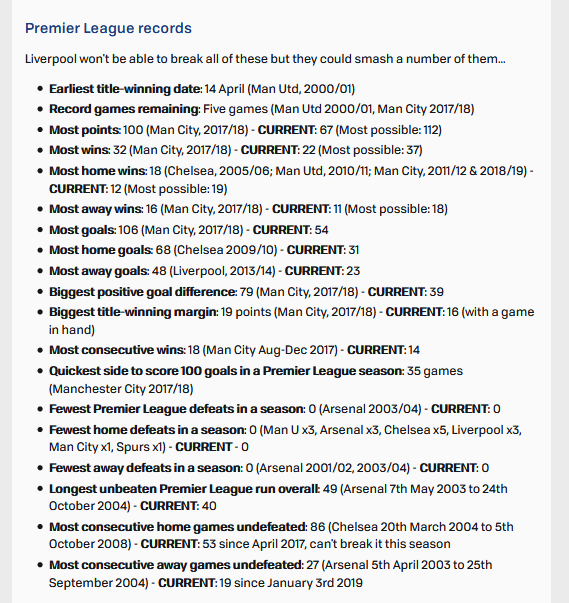 What are your thoughts on the fate of the Reds? Can they even survive the West Ham side by next week?
I wish the Reds success as they've proven to be the better team during this season. I hope they can keep the spirit and stay on course to finish strong.
Please share your thoughts on the comments section.