Here was my wish post:
https://www.sportstalksocial.com/sportstalk/@edipascal/i-wish-to-raise-my-sports-stake-from-75k-to-90k
Here is a screenshot during my additional stake of 15,000 SPORTS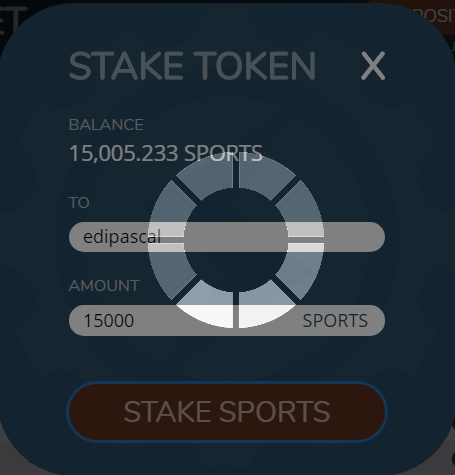 I now hold a 90,000 Stake of SPORTS. This is just the beginning of my curation efforts on the SCOT-tribes. I see SPORTS as an amazing token with a great prospect for growth.
With this development, I hope to curate at least 10 posts daily at 100%, 10 posts at 50% or less.
I call on friends and awesome content creators to start putting up quality #sportstalk blogs for improved curation.
Let the fun continue!
Final Words
Anything worth doing is worth doing well. I hope you have a great day!
I am @Edipascal